If you eat sleep and share means on social media, This article is going to be really helpful for you.
I have made quite a bunch of people in my life who are quite passionate about making memes for calling themselves members (if there is such a word)
So I have put together this little guide for people like them to find all the Essentials tool required to make animated memes.
For the uninitiated, GIF means are nothing but animated MEMES, with the reaction GIF and some captions. Though the captions are not mandatory.
1. GIPHY GIF Maker
The GIPHY GIF Maker is a free website where you can use existing GIFs to make MEMES, or you can upload your own GIFs and then write captions on them.
And if you don't already know what GIPHY is, it's one of the most popular GIF search engines on the internet.
You can also take a part of a YouTube video or a video from your PC, in turn, it into a GIF.
Creating GIF MEMES on GIPHY is quite easy.
Click on this link to open the Giphy GIF Maker tool, then choose a photo or GIF from your PC, or Trim a Video to turn into a GIF. Or, simply paste a video URL from YouTube, Vimeo or GIPHY.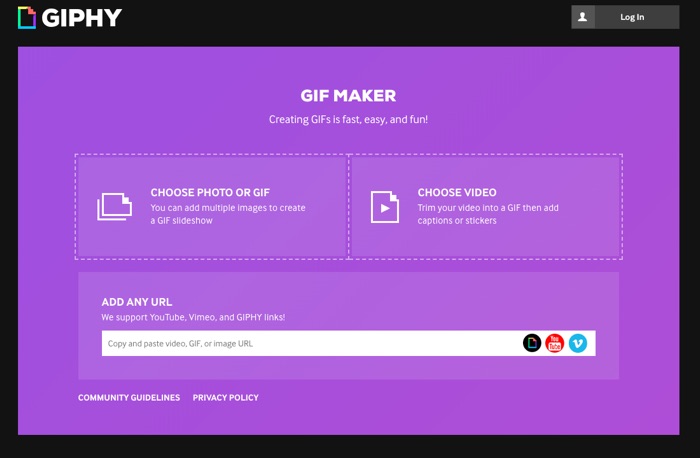 It will take a moment for the GIF to load inside the tool. Once it is done loading, you get the editing tools to write your Caption on it.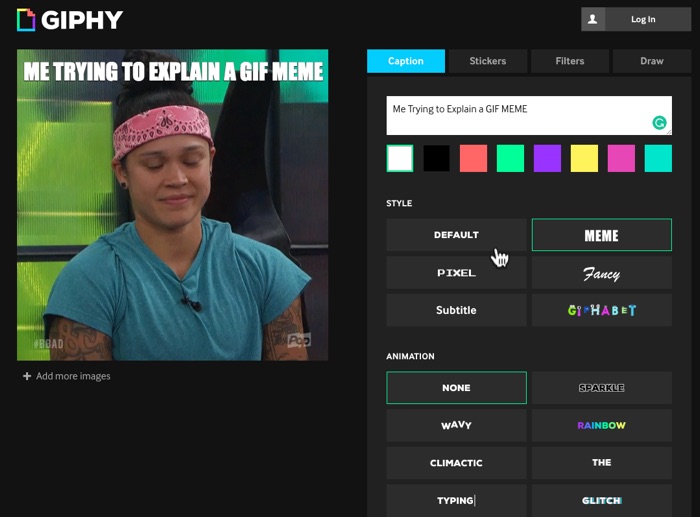 You get a few editing options to add a Filter to the GIF or choose color and font style for the Caption with some extra effects to make it cool.
Once you are done with the edits, click on the 'Continue to Upload' button on the bottom right. You can upload it on GIPHY to get extra options, like, embedding on a webpage etc. (I've embedded it above in this article)
Also, you can post this MEME directly on your Facebook. Check out how.
2. EZGif – GIF Maker
The EZGif is another great website to create GIFs. You also get the option to add captions to the created GIF to turn them into GIF memes.
You can either upload a video from your computer or take a URL from YouTube then slice it to take the exact path to turn it into a GIF or upload an existing GIF to add a caption to it.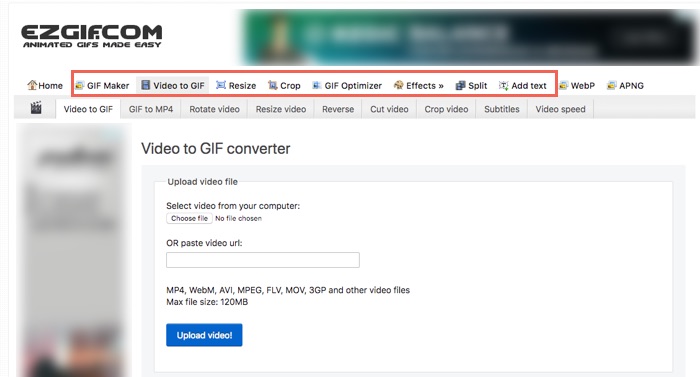 All the options available in EZGif are in the Menu Bar. You can click on the 'Add Text' option to add a caption to the GIF.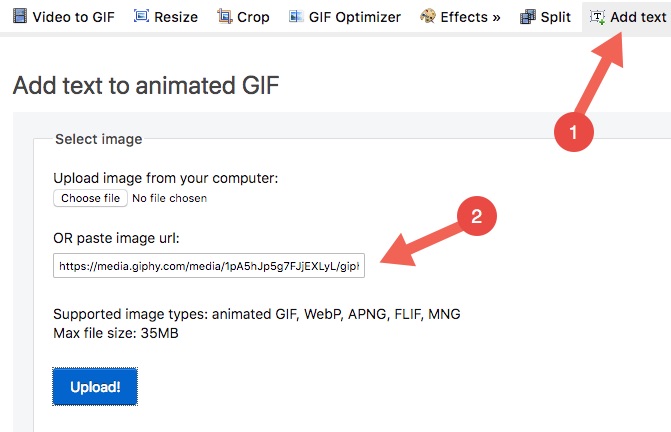 The downside is, it breaks every frame of the GIF into an individual Image, which is also great if you want to change the caption midway in the GIF.
If you want a single Caption to appear on the GIF, just add Caption to the first frame and scroll down and click on 'Create GIF' button.
The GIFs.com website is also a nice online tool to add captions to a GIF. The Interface of the website is pretty clean and straightforward.
You can upload GIFs from PC or via URL. And once it gets uploaded. you get the tools to crop the GIF, add a caption, stickers or even blur a part of the GIF.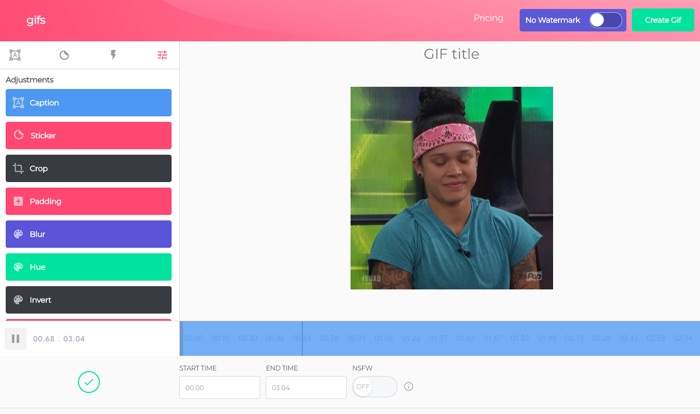 If it's a video, you can select the start and end time to get that perfect reaction into a GIF.
The free account will add a Watermark to the GIFs, and you have to pay $7.99/month for creating GIFs without the Watermark.
Since MEMERs are usually poor, the free account will do. :p.
Talking about free, the Meme Maker from Filmora is ab absolutely free meme maker, you can easily create Memes using this web app.
You can either drag and drop the file or simply copy paste the URL of an existing video hosted online. The best part is, there is no Watermark on your Free memes and there is no limit as well.
So, these are three of the best sources to get your MEME Creativity into action. I've tried some other online tools for making GIF MEMEs, but they weren't worthy enough to be on my list.
Aside: In case if I've missed a great tool that deserves to be on the list, please let me know in the comments below. The whole MEMEr community will be indebted to you.