It's really none of our business to tell you which phone is the best for you, but since we are at Tech blog and it's your job to give you advice is so that you can make the best choice and buy the best product for your hard-earned money, you are going to do it.
In this article, we are going to compare the newly launched OnePlus 6, with Samsung Galaxy S9, which was launched a couple of weeks ago.
Both the devices are the flagship devices of their respective companies for the year 2018.
In fact, OnePlus has branded itself for being the flagship killer, part of the reason of their so-called branding is that they offer Top Notch specs at half the price of what other flagship devices offer. Interestingly it is not the case anymore since OnePlus has been increasing the price of its fun stuff is equally from last few years.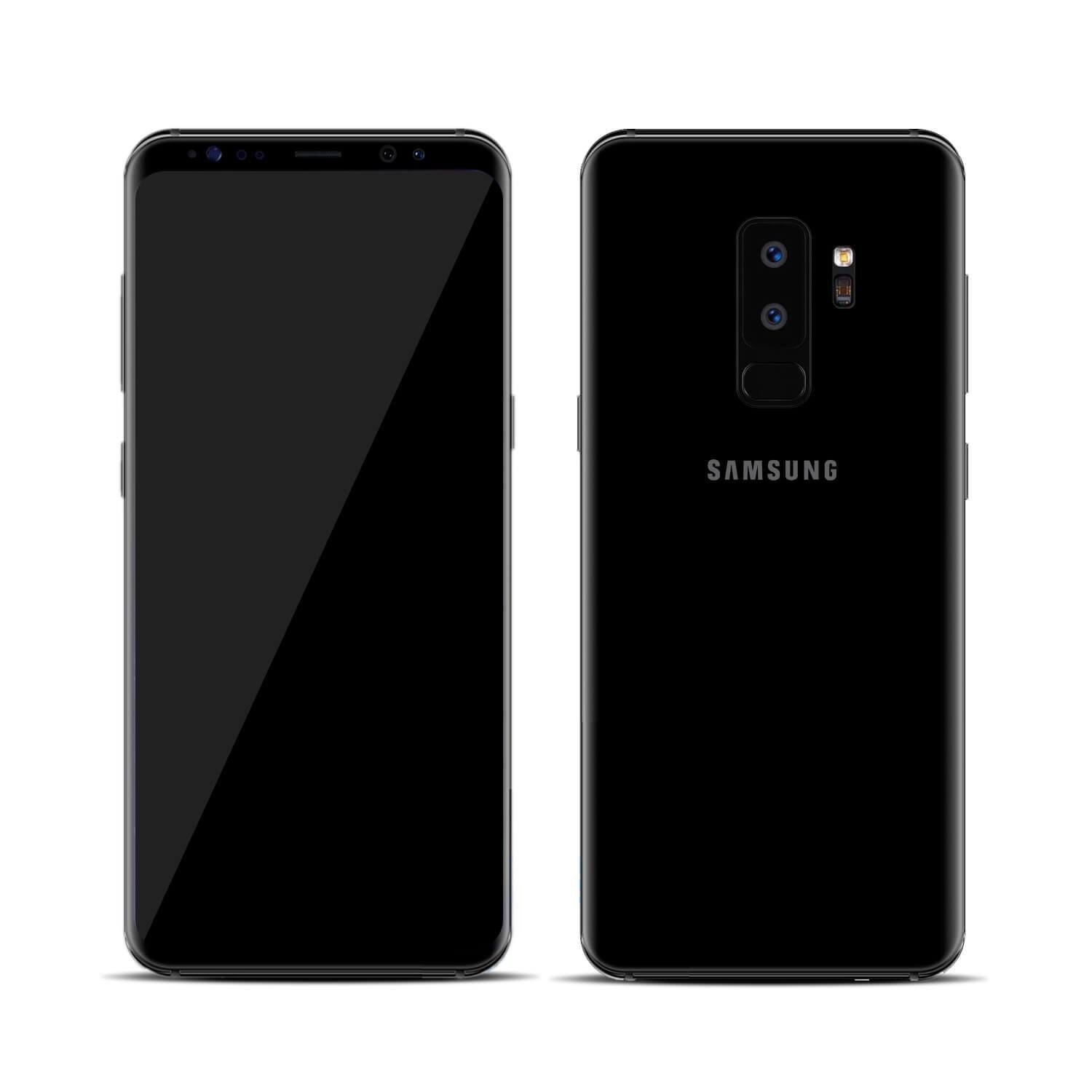 If you talk about Samsung Galaxy S9, it starts at $720, the base variant of OnePlus 6, on the other hand, can be bought at $520.
But since OnePlus 6 is a 6-inch smartphone it will be fair to compare it with the bigger flagship the Samsung Galaxy S9 Plus, which retails at $820
If you are tight on a budget and you cannot spend that extra $300 on a smartphone, then OnePlus 6 is surely your best choice.
But if budget is not an issue, you should you really think what else do you get in the Samsung Galaxy S9 Plus smartphone for those extra $300.
If you talk about the specifications of both the phones, they would look pretty similar on paper. Both the smartphones are powered by the latest Snapdragon 845 chipset.
Both the devices have 3 different variants, 64GB, 128Gb and 256GB of Internal Storage.
The Oneplus 6 has a 6.28 inch AMOLED display wildly Samsung Galaxy S9 Plus has 6.2 inch AMOLED display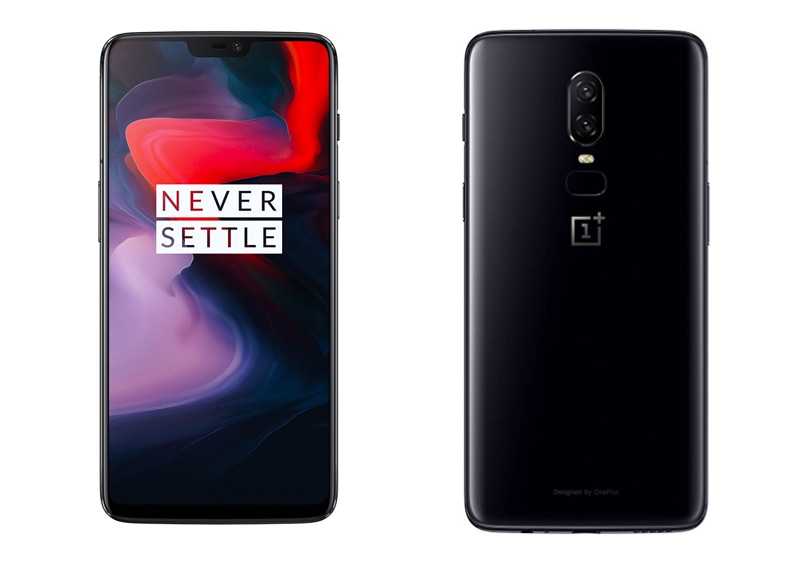 Micro SD Slot is available on Samsung Galaxy S9 Plus, but it is surely not a dealbreaker considering there are very and Swetha higher capacity for internal storage and the higher variant of OnePlus 6 would still be cheaper than the lower variant of Samsung Galaxy S9.
The smartphones come with a dual-camera setup at the back, OnePlus 6 has a 16 megapixel and 20 Megapixel rear camera, while Samsung Galaxy S9 Plus has both its dual camera at 12 megapixels.
The front camera on OnePlus 6 is 16 megapixels while it is 8 megapixel on Samsung Galaxy S9,
The battery on OnePlus 6 is 3300mAh, why do Samsung Galaxy AS 9 as 3500mAh.
What extra do you get in Samsung Galaxy S9 Plus
It's not just 200mAh of extra battery that you get for those extra $300.
The dual-camera setup on Samsung Galaxy S9 Plus has one more feature, It's called Dual Variable Aperture, in Plain English, it will allow for a better low light photography by switching to a wide aperture.
It is more of a gimmick feature than a real, life-changing one.
One feature, however, which is quite useful, is the presence of Optical Image Stabilization (OIS) in both front and back cameras. While OnePlus has OIS only on the back camera.
While the electronic image stabilization is still available in both the smartphones, optical image stabilization software better stability when it comes to capturing videos.
The Samsung Galaxy S9 Plus is water-resistant as it has a rating of IP68, while the OnePLus 6 needs to be handled with care when you are around water.
While both the smartphones have some kind of fast charging available (DashCharge for OnePlus 6 and Quick Charge 3.0 for Samsung Galaxy S9), the wireless charging is missing in OnePlus 6.
Though, you will have to spend few extra bucks to get the compatible Qi wireless charger.
Apart from all these little changes, the Samsung Galaxy S9 Plus is equipped with Samsung Pay, when there is no search service available on OnePlus 6.
Also, both the smartphones have a different design sense. When you do a side by side comparison of both the phones, Samsung Galaxy S9 looks stunning to me.
But having said that, OnePlus 6 is not any lesser, it's lighter and thinner than Samsung Galaxy S9 Plus
Which one should you buy?
If you're not tied to exclusive features something has to offer, such as the Samsung Pay.
If you don't really make a great use of the smartphone camera, taking slightly low light photos or shooting stable videos doesn't really matter to you, don't really need to spend that extra $300, because the camera on OnePlus 6 is it still good enough.
Apart from this Samsung Galaxy S9 or Samsung Galaxy S9 Plus, or other expensive flagship devices, there are no other smartphones that come even close to OnePlus 6 in its price range, when it comes to performance.
OnePlus has undoubtedly produced a flagship killer once again, with OnePlus 6.
Both the phones are available to order from Amazon.com, find the best buy links for both the Smartphones below.
Specifications
Size
155.7 x 75.4 x 7.8 mm (6.13 x 2.97 x 0.31 inches)
158.1 x 73.8 x 8.5 mm (6.22 x 2.91 x 0.33 inches)
Weight
177 grams (6.24 ounces)
189 grams (6.67 ounces)
Screen size
6.28-inch AMOLED display
6.2-inch AMOLED display
Screen resolution
2,280 x 1,080 pixels (402 pixels per inch)
2,960 x 1,440 pixels (529 pixels per inch)
Operating system
Android 8.1 Oreo
Android 8.0 Oreo
Storage space
64GB, 128GB, 256GB
MicroSD card slot
No
Yes, up to 256GB
Tap-to-pay services
Google Pay
Google Pay, Samsung Pay
Processor
Qualcomm Snapdragon 845
Qualcomm Snapdragon 845
RAM
6GB, 8GB
6GB
Camera
Dual 16MP and 20MP rear, 16MP front
Dual 12MP (with OIS) and 12MP (with OIS) rear, variable aperture, 8MP front
Video
2,160p at 60 frames per second, 1080p at 30/60/120, 720p at 480 fps super slow motion, HDR
2,160p at 60 frames per second, 1,080p at 240 fps, 720p at 960 fps
Bluetooth version
Bluetooth 5.0
Bluetooth 5.0
Ports
3.5mm headphone jack, USB-C
3.5mm headphone jack, USB-C
Fingerprint sensor
Yes (back)
Yes (back)
Water resistance
No
IP68
Battery
3,300mAhDashCharge
3,500mAhQuickCharge 2.0

Qi wireless charging

App marketplace
Google Play Store
Google Play Store
For Worldwide Readers
Buy OnePlus 6 from its official website 
Buy Samsung Galaxy S9 Plus from Amazon.com
For Indian Readers