The Internet is a fun place. You will find 2,450,000 results on an average for every search query you put into the Google search bar.
1. Try Different Combinations
Though Google tries its best to understand your queries like a human, sadly it is not, you are talking to robots.
Try rephrasing your questions. Instead of giving the explanations to a website that works on algorithms, you simply search for the solution.
For example, strings like, how to lose weight, how to lose fat, how to lose body fat, how to lose fat from lower abdominal, will return different results. Usually, longer search queries bring more accurate results.
2. Narrow your search
It is obvious that not all of the 2,450,000 web pages have what you are looking for, what you can do is, you can refine your search more specifically by using a dash (-) against a word you are not looking for. for example, You are looking a certain type of Apple, by adding –
For example, You are looking a certain type of Apple, by adding -inc to your search query, Google will not return results that include Apple Inc, because Apple might be on the top pages, for those keywords.
Same goes for many other things you don't want in the search results.
3. Take help of the Google search suggestions

Google has been putting a lot of effort into their search engine. You might have noticed many strings of words appear as you are typing your query, they are a suggestion from Google, based on what people are searching or have searched.
They are helpful when you are not sure how to put your query into the search box to get the best answer.
It tells you that you are not the only one out there who needs answers to that question.
4. Search on a particular site using Google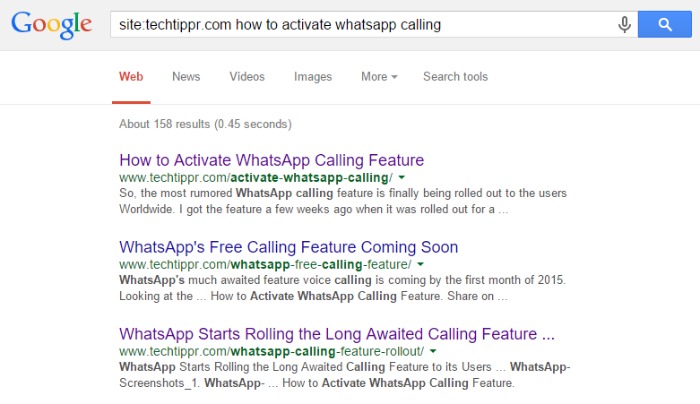 You can also search for a particular site using the Google search, not that it is so tough to open the site and search for that article. But this trick lets you find that link in just one click.
Type site:techtippr.com (the site you want to search on) and put your query after it.
5. Utilize the Special Features of Google search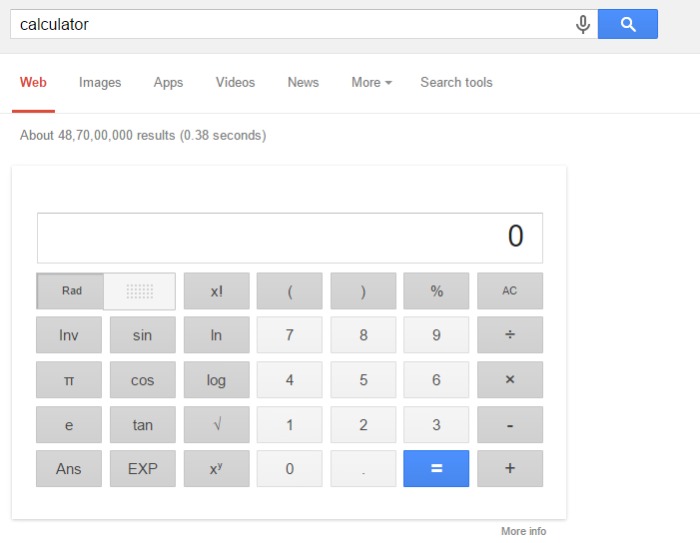 Google has special features of providing information right on the search page itself, the special feature works for certain keywords,
For example, when you type 'calculator' a calculator opens up which lets you do calculations, type 'whether in London' it will show the current weather in London, there are many more like currency conversions, flight status, scores, Put define before any word to get its definition,
6. Use your Voice to search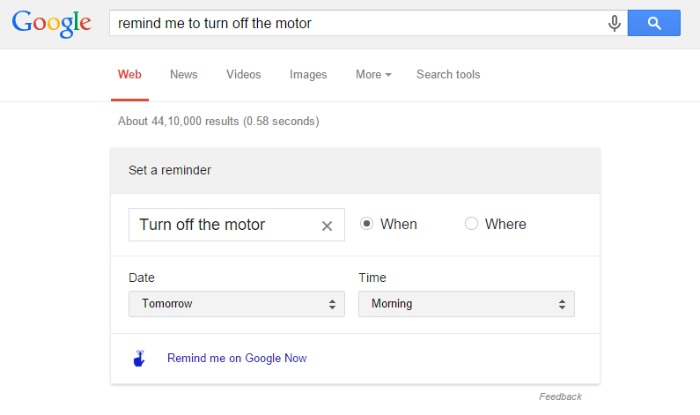 Noticed the mic icon in the search field of google.com?
You can actually use your voice to search for anything. it works pretty well and recognizes different voice accents. You can also set reminders as well.
7. Install the Hootlet extension from HootSuite to supplement search results.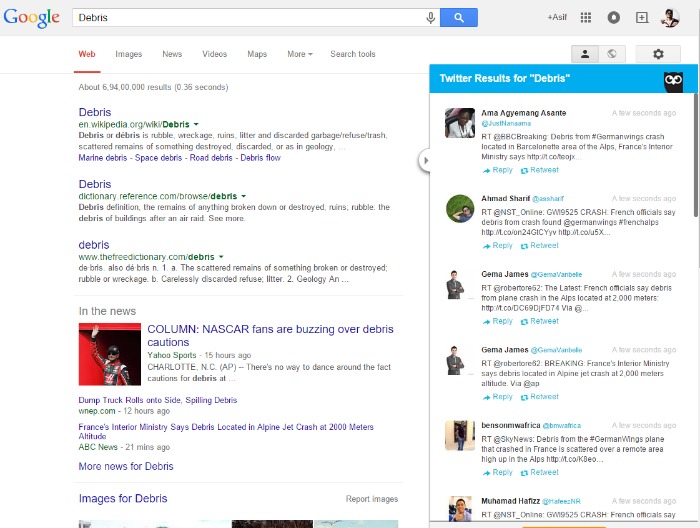 Hootsuite is an amazing app for managing different social media profiles.
It also offers browser extension, Hootlet, that shows latest tweets related to your search query right on the search page, making it easy for you to get the latest information or see how people are talking about it socially.
8. Use Google Image Search to find more information about a particular photo.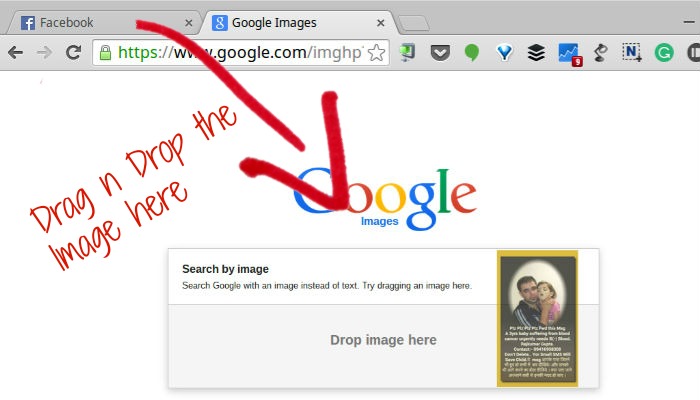 Google's reverse image search works pretty well, you can either drag n drop or simply upload the file to the google.com/images and it will find all the similar looking photos on the web.
You will easily find what you are looking for on the first page itself. Here is how it works.