Are you looking for an easy way to get a video into multiple pieces on your Android mobile? In this article, I am listing out a few are the best apps that I have used.
The reason why you would want to cut a video can be many. Maybe you want to share with someone the best part of a video, not the whole with yourself.
Maybe what you want to cut different parts of a video and put them together in a single video. The apps mentioned below will solve your problem.
WhatsApp
WhatsApp isn't exactly a video editor, but it has a feature, and that lets you choose what part of the video you want to share.
You can select a portion of the video and then send it if that's what you're looking for.
You can do this by going to the contact you want to send the video then click on the attachment icon appearing in the bottom right-hand side.
It will give you access to the gallery where you will find videos and photos, select the video you want to send. Then whatsApp will pop up to let you pick the starting and the ending of the video so that you can stream and send the selected part of the video.
Easy Video Cutter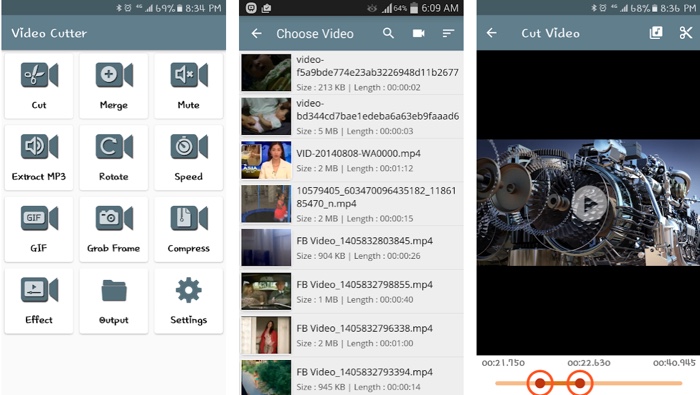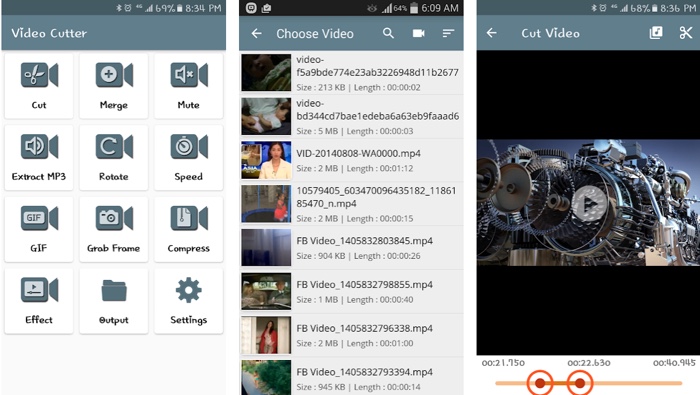 Now coming to the dedicated apps, easy video cutter is, as the name suggests, an app specifically designed for editing videos.
You can cut lengthy videos into Multiple short clips and even merge clips to form a new video.
It also lets you extract the one from the video if that's what you're looking for. And you can even create GIF out of videos.
The app has got many other features, such as selecting the speed of the video, muting video, and much more.
VidTrim – Video Editor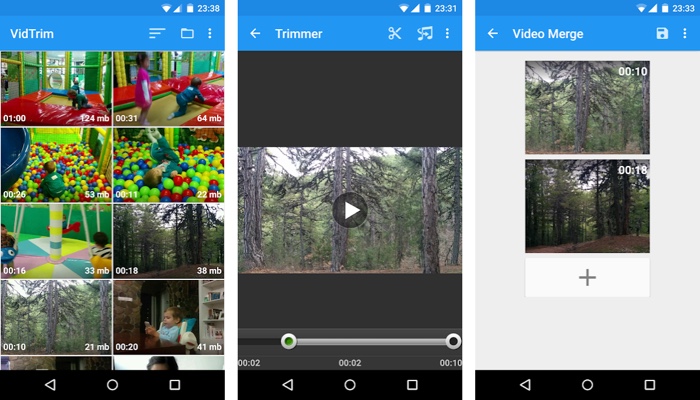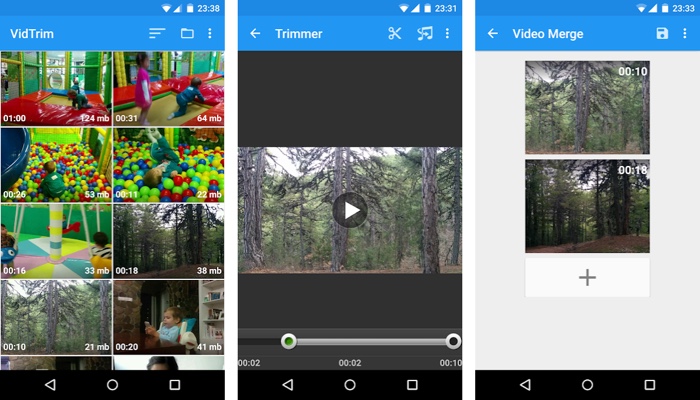 This is another interesting, and it can install from the Play Store.
It also offers similar features such as streaming the videos and merging different clips, grabbing a particular frame of the video, extracting audio, etc.
Video Cutter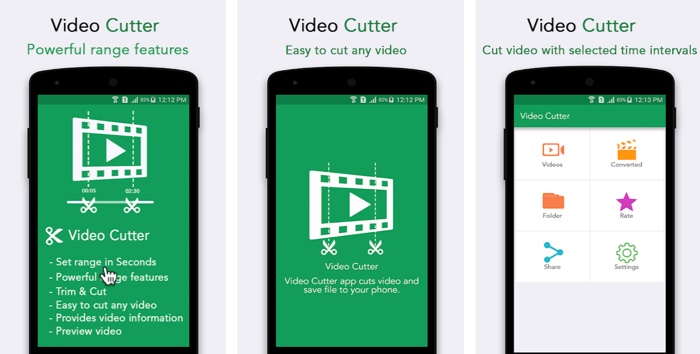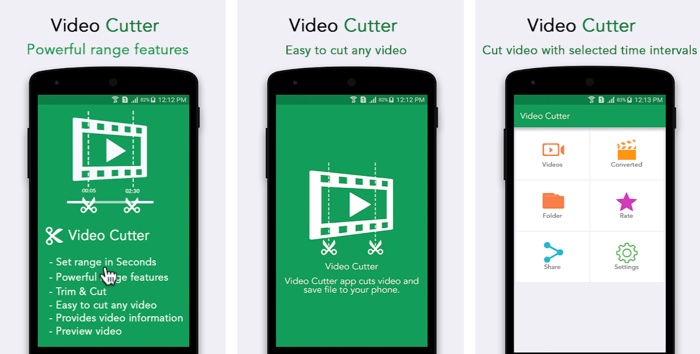 Video cutter has all the typical features available in other apps listed in this article. Besides, it also has a function of cutting multiple clips from the same video at selected intervals.
I find this article pretty useful. But it's a little heavy on the ads. I wish there was a Pro version of the app so that it could be ad-free.
Video Cutter – Music Cutter, Ringtone maker
This app is also videos for in cutting videos and getting out a particular portion of it, whether for WhatsApp status, aur extracting the MP3 out of it to create a ringtone.
With different features it is a kind of multipurpose at which is a must have for people who want to create custom ringtones, aur put up unique status on WhatsApp.
The good thing is that you can get rid of Ads by making a small one-time payment, which isn't currently available in other apps mentioned above.
YouCut – Video Editor & Video Maker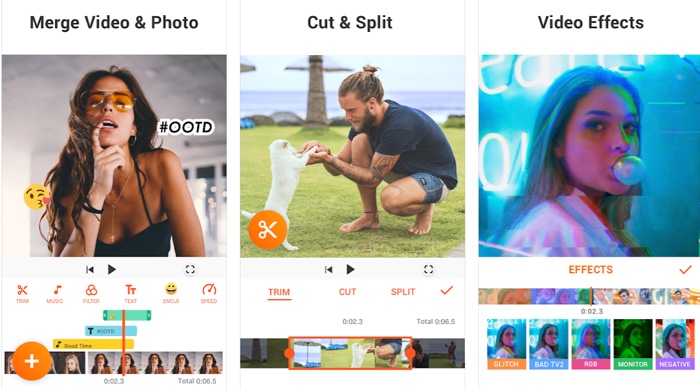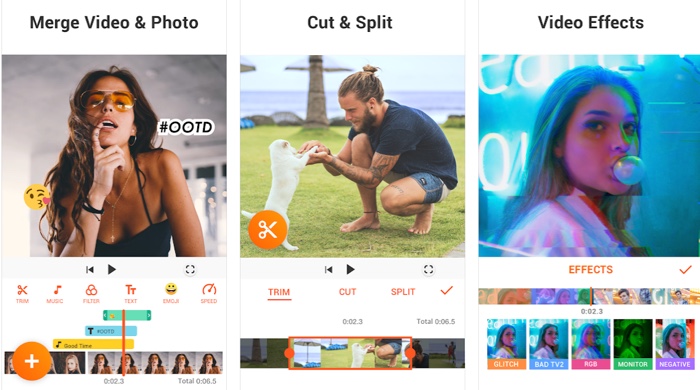 YouCut is a little more than just a video cutter, and it is also a video editor and video Maker with more powerful features.
It not only lets you cut videos into multiple clips but also enables you to merge videos along with photos, answer music.
And you can also add video effects on top of that to create good looking videos.
Exciting features such as cropping the videos adjusting the speed of 8 and adding effects, ability to make slideshow show videos from your photos, make it a must-have app for every Android user.
You can also be used for making personalized WhatsApp status for Instagram stories, aur simple funny videos that you can share on social media.