A lot of people have started facing an issue where their WhatsApp has stopped working, and they are not able to even update it.
This is the message they get,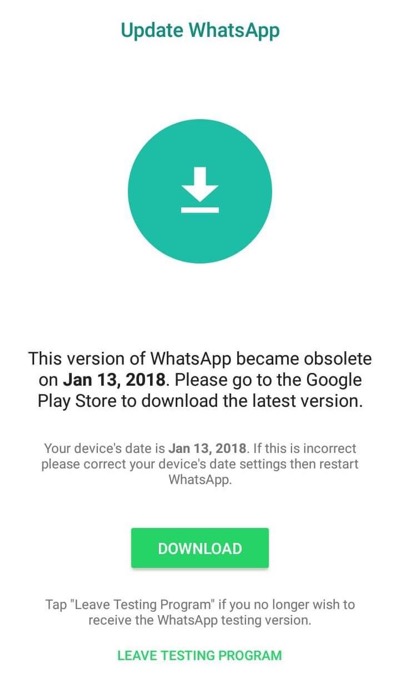 Annoying this is, there is no option to update WhatsApp from the Play Store and shows that the user has the updated version already installed.
The majority of people reporting this issue are Xiaomi phone users.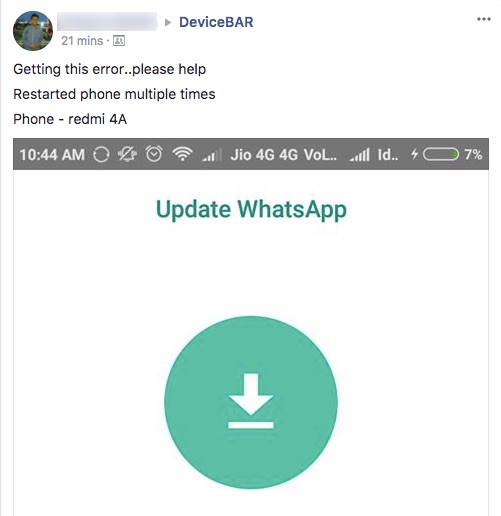 Here is how to fix it,
Even though it's a bug that needs to be fixed from the OEM's end, here are easy fixes.
Method 1. Simply uninstall your WhatsApp and install it again from the Play Store. This shall work for the majority of people.
If the above method doesn't work,
Method 2. Go to whatsapp.com and download the latest .apk file on your Mobile.
If you open whatsapp.com on your Android mobile, it will redirect you to the Play Store, so that you can do is, tap on 'Request Desktop Site' in Google Chrome, which opens the desktop version of the website and it won't redirect you to the Play Store.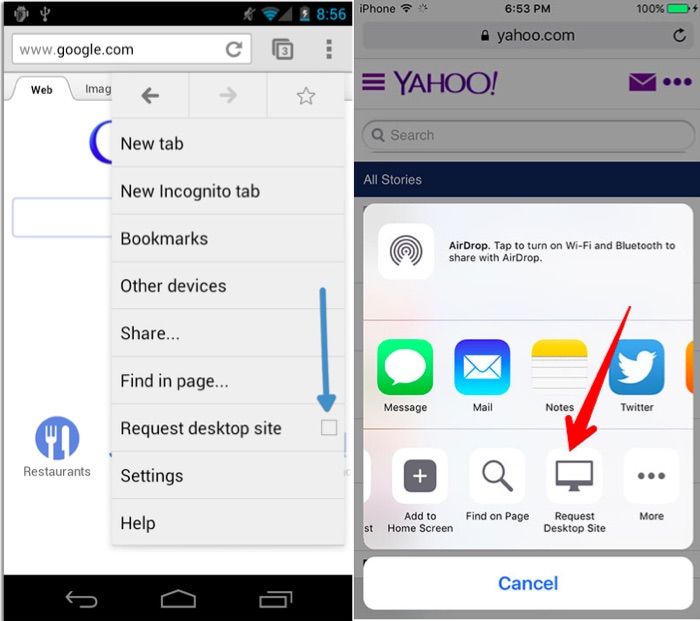 Once you have downloaded the .apk file, install it on your phone, which will update the WhatsApp.
Note: Make sure the 'install from unknown source' is checked to install the .apk, you can uncheck it later.
Hope this solves the problem.