So the wait for businesses to integrate WhatsApp into their business is finally over, after months of trial and constant feedback from a bunch of beta users, WhatsApp has finally rolled out WhatsApp Business.
Just like the WhatsApp app, WhatsApp Business is a simple app that will help businesses use WhatsApp for their business phone numbers, including the landline.
Business users can select 'call to verify' option to verify the landline numbers so that they can use WhatsApp Business app for the purpose of messaging their customers.
Related
WhatsApp Payments Rolling Out in India | How to Enable & How it Works
Here are some key features WhatsApp will offer to WhatsApp Business app users
Business Profiles: Help customers with useful information such as a business description, email or store addresses, and website.
Messaging Tools: Save time with smart messaging tools — quick replies that provide fast answers to frequently asked questions, greeting messages that introduce customers to your business, and away messages that let them know you're busy.
Messaging Statistics: Review simple metrics like the number of messages read to see what's working.
WhatsApp Web: Send and receive messages with WhatsApp Business on your desktop.
Account Type: People will know that they're talking to a business because you will be listed as a Business Account. Over time, some businesses will have Confirmed Accounts once it's been confirmed that the account phone number matches the business phone number.
Now, cosmetically the WhatsApp Business app doesn't look much different from the WhatsApp app, it is because of the fact that it is built on the WhatsApp app itself.
Apart from giving the ability to businesses to use their landline for WhatsApp, there are several other features, like, auto predefined messages and bunch of other features.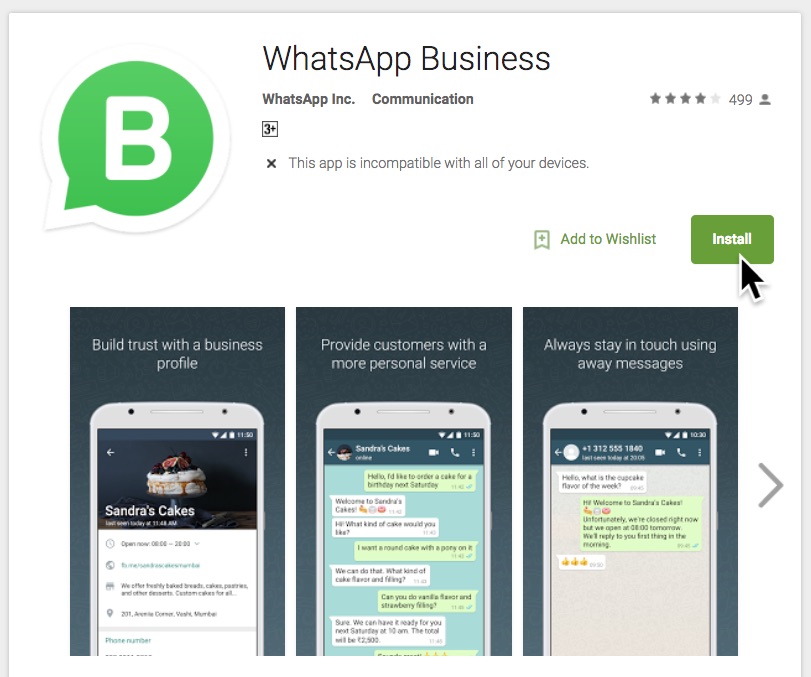 Android app is already available in the Play Store and people from few countries can even install it, but it will take some time for the app to be rolled out to further countries.
Run two WhatsApp on a single phone,
This also will let users use two WhatsApp in a single phone, the WhatsApp for personal purpose, and WhatsApp Business for business purpose.
The WhatsApp business app is free to use as of now maybe they will come up with a price model to offer services such as bulk messaging, and even letting businesses take payments within the app itself.
We will just have to wait and watch how the WhatsApp Business app evolves over time, we will be posting more updates related to WhatsApp Business you can like our Facebook page get instant updates about technology.