Looking for Video Editors for Chromebook? You are on the right page. Learn how to edit videos on Chromebook by using these apps.
Before we get started with our list of best video editing software for Chromebook, I would like to mention if the Chromebook you have supports Play Store, and you can run Android apps on it, then all the video editing apps for Android will work for Chromebook as well.
Best Video Editing Apps for Chromebook
If you use a Chromebook that does not support Android apps, it would mean, the only options for editing videos on Chromebook is either to have a Chrome app or use a web app.
Sometimes you don't need a heave editing app, you just need a Social Media video editor or a Meme video editor, for editing a meme you want to share with friends, all these web apps can be useful on other platforms as well.
WeVideo – Video Editor and Maker
WeVideo is available in the Chrome web store, but it is merely an icon, that will direct you to the web app.
Which means it can be accessed from any platform. And it's a good thing, Using this video editor for Chromebook would mean it would be available on every platform.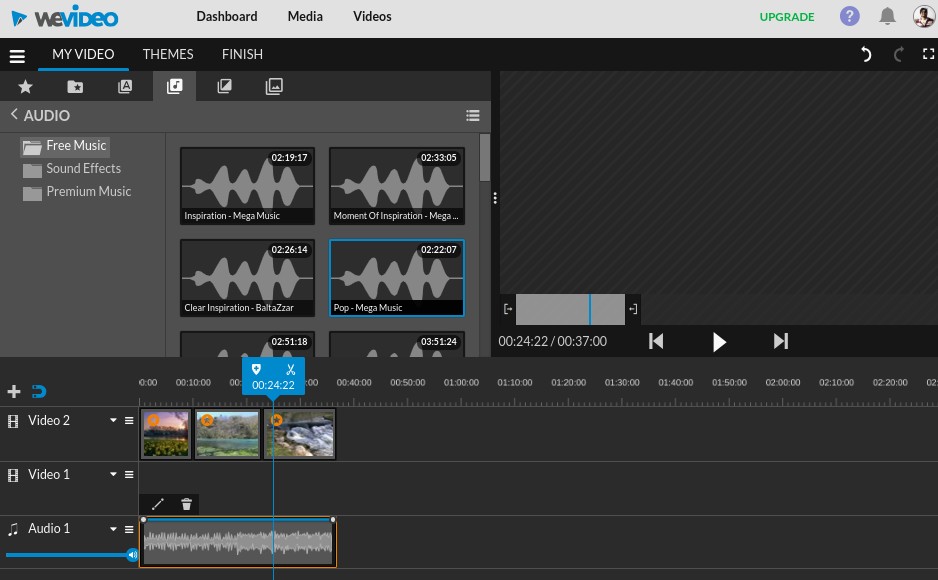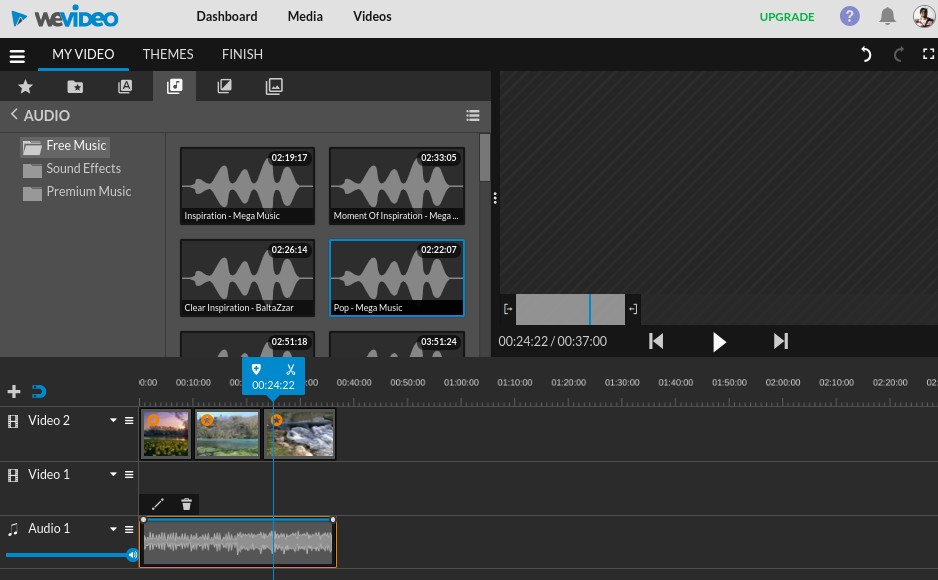 If you're looking to make videos to share on social media, which I usually heavy on information, WeVideo can be useful.
It offers a wide variety of stock video footage and images, along with sound and transitions.
You can mix up your own text along with the stock video footage and images available in the web app and create stunning videos to share on social media.
It also lets you upload your own video files and gives you up to 1GB of cloud storage, which is quite enough for a lot of people.
You obviously can't compare it this video editor Chromebook to a more traditional native app, like Final Cut Pro or Adobe Premiere Pro, but it certainly gets the job done. If you need some minor editing job and you only have got a Chromebook, it's one of the best Chromebook video editors.
The free version will put a watermark on the video output, so, if you want to get rid of it, you need to have a subscription, the basic one will cost you around $9 per month.
Flexclip Video Editor
I recently came across this web-based video editor. You can add stock videos, photos, and audio to your project right from the dashboard, which saves tons of time.
If you make multiple videos in a month, this tool saves a lot of time, effort, and frustration, which is pretty common in video editors. You can learn more about the Timeline mode here. Or try Flexclip yourself.
Hippo Video Editor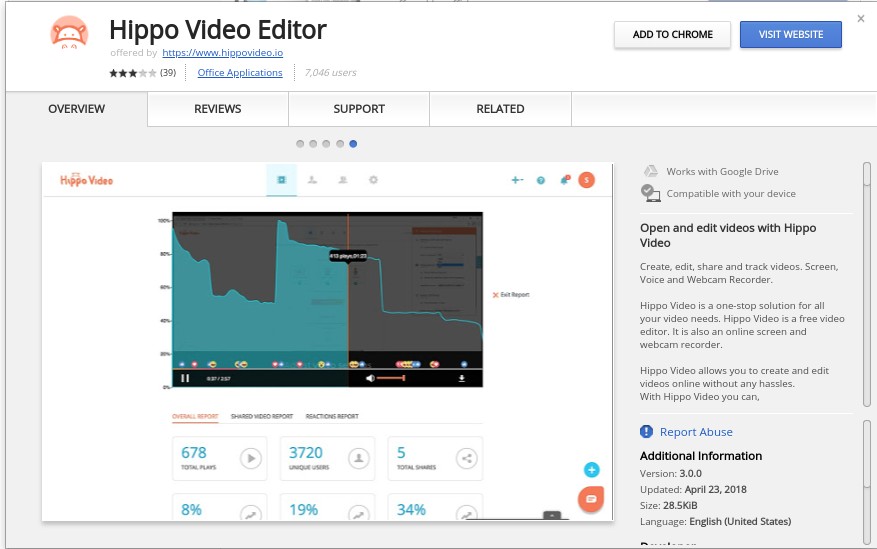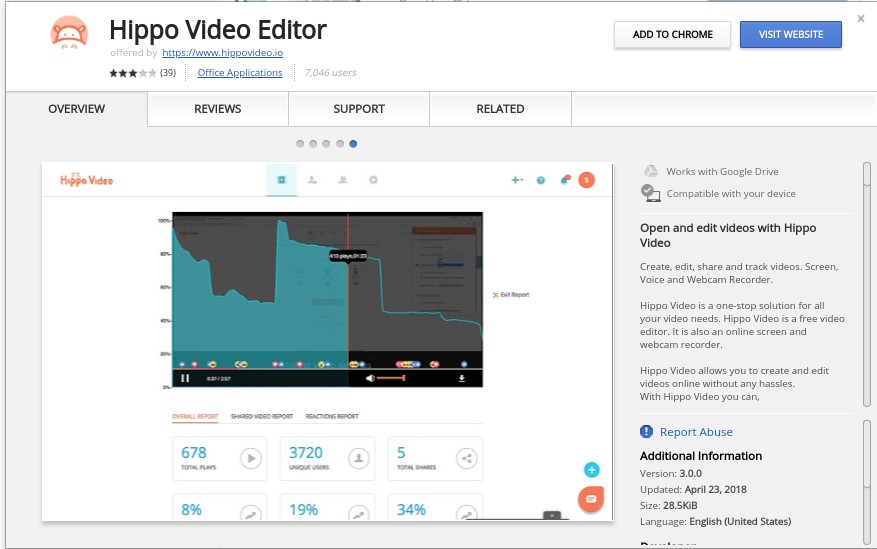 This Chrome app also redirects you to the website, so, like WeVideo, it is also an online-based video editor, which makes video editing for Chromebook.
The features it offers are also pretty much like WeVideo. You can record your screen, or yourself using the webcam, or you can also mix up photos and stock footage to create videos.
It's basically a kind of all-in-one video editor. You can use this video editor for free if you don't care about the Hippo watermark on the videos, but if you do care about it, you can sell out $30 per month to create 10 videos every month.
Clipchamp Create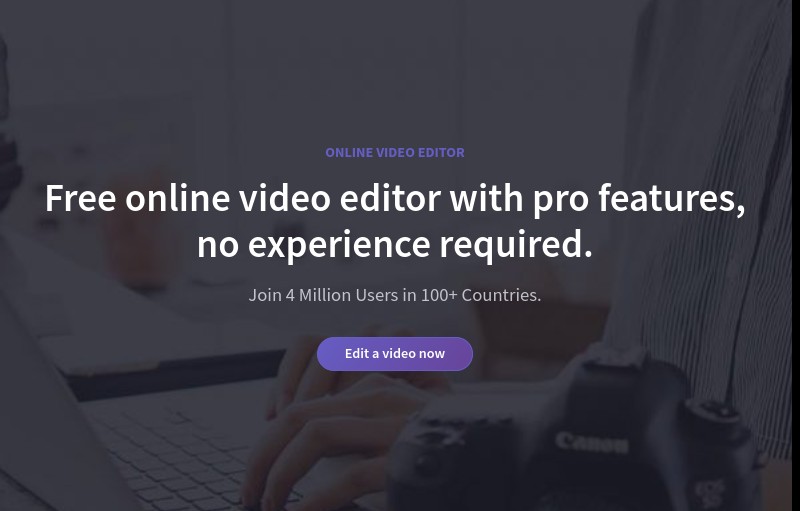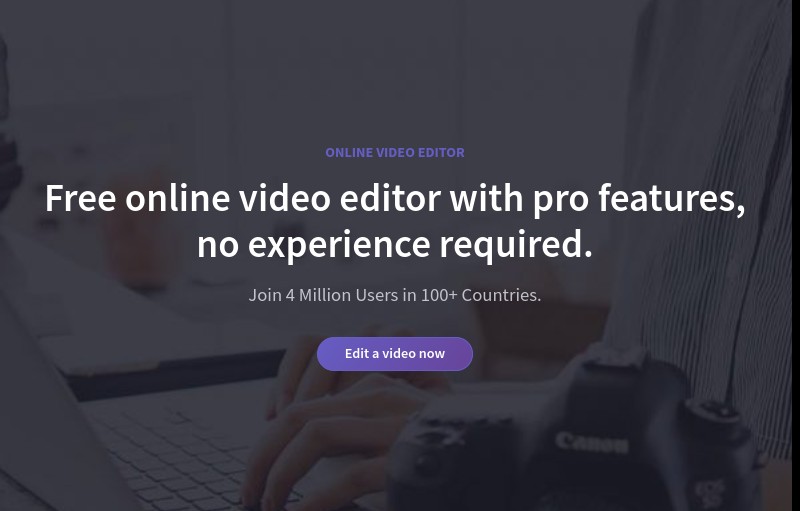 This video editor gives a Workstation like a Native Video editor to work on. You can upload the videos, photos, and music files to the Web app and then drag them over to the timeline to create a video.
If you have to work on small videos and the footage you have is not too large, this video editor can be really helpful in making videos faster.
Since everything is done on a server, even resource-intensive tasks like this do not affect your Chromebook.
Kapwing Meme and Video Maker
This one is also quite an impressive web app we have covered already on the blog.
Its UI is easy to use and quite clean as well. However, it is not your full-fledged video editor, it's simply useful for creating short videos for Social Media usage.
Like I said at the start of the article, sometimes we just need a Meme Video Editor, nothing heavy, Kapwing Meme and Video Maker is just that.
Check out this article to learn more about Kapwing Meme maker.
Few other best video editors for Chromebook
There are a few other video editors you can try. They are mostly meant for creating short visually appealing videos for sharing on Social Media.
The Spark from Adobe is one such video editor, you can early type in texts, select photos, and videos from its library, or upload your own, select music, and export a video. If you don't want to get the subscription.
You can use the Kizoa video editor to cut out the branding at the end of the video. It's going to be a little tedious task but will save the monthly subscription.
The result will have Spark branding at the end of the videos if you are using the free account, else you can pay $10/month to create more professional-looking videos.
I have found Spark to be a little limiting when it comes to features and options, The Amature plan on Renderforest costs $15/month but offers much more than Adobe Spark video maker.
You can also use the Spark web app for creating explainer videos and other types of visually appealing content.
So, these are some of the best video editors for Chromebooks. You can use any video editor that fits your needs.
Initially, it can be a challenge, especially if you have used a traditional native video editing app, but once you get a hang of it you will know how to make a video on a Chromebook.