Ever wanted to use an Android app on your mobile phone but you do not want to download that heavy app on your phone. Maybe you just want to use the app briefly, maybe do you do not have enough space on your mobile phone.
Or, maybe you do not want to spend your mobile data, then Google's new feature is certainly going to help you.
Google has added a feature that lets you try some of its Apps without downloading and installing on your mobile phone. The apps you will be able to try will have a 'Try Now' button when you view them in the Google Play Store.
These are actually instant apps, that are web versions of the actual app, but behaves pretty much like a native app, the user interface and the design of the app will be pretty much similar to the app you would be installing, but then there would be some features that would only be available after you have downloaded and installed the app.
So, while you might not be able to use the app to its full potential without installing, you can still get to know what are the app is about and what does it offer.
Such as the 'Try Now' button is available for Vimeo app on Google Play Store, tapping on the button takes you to a stripped down version, which lets you view the videos in Vimeo, but all other functionalities such as logging into your account viewing video in offline mode aren't available.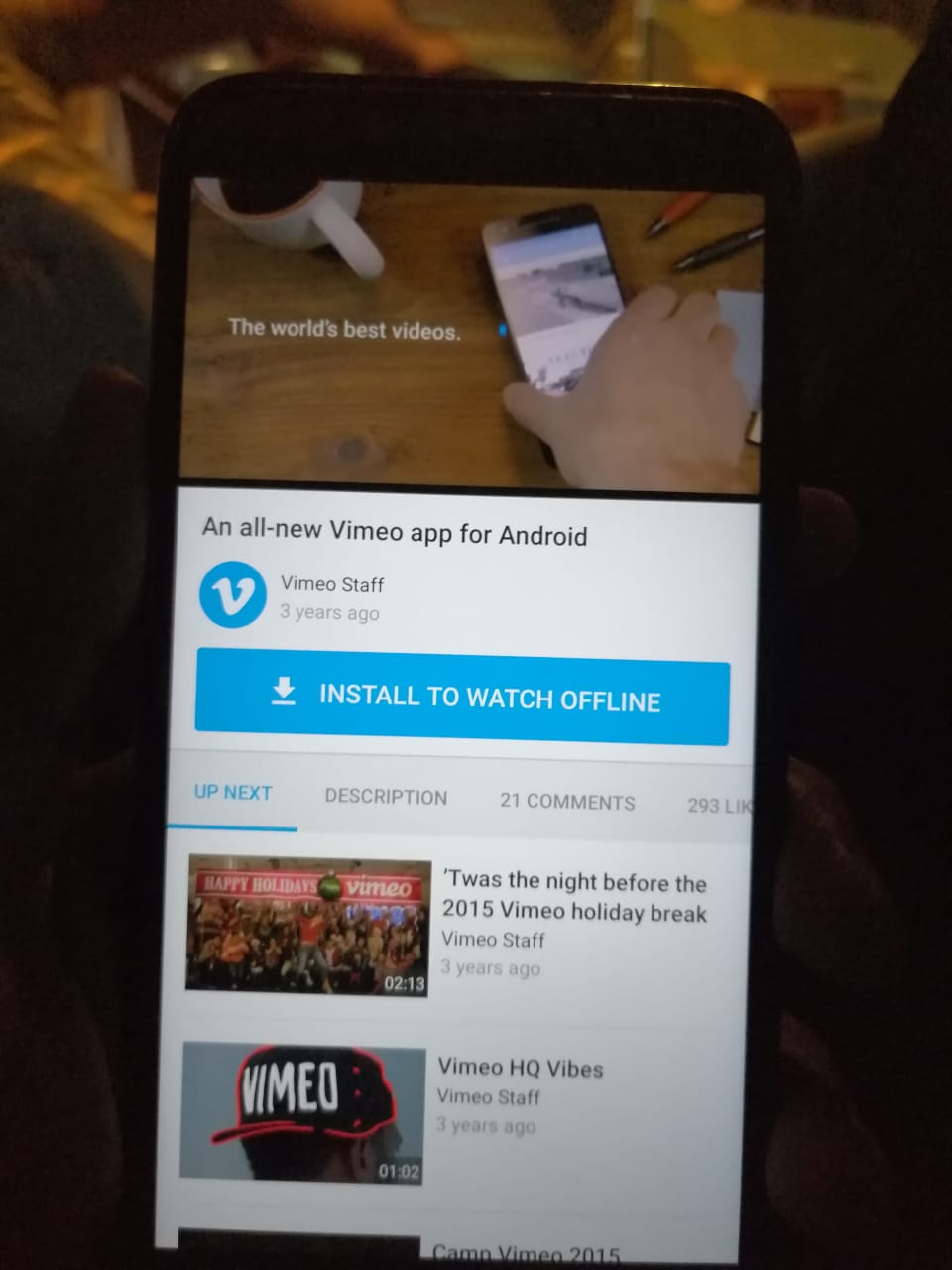 It is a pretty cool feature to have on Android but sadly it is not available for every app as of now, it's mostly for content specific apps like Vimeo or Buzzfeed. Maybe in future, we can see more apps offer this feature.
Also, it would be pretty interesting if paid apps also give the option of 'Try Now' and offer a few features for the users to try before actually buying the app.
Pressing the back button on your mobile phone or using the back gesture takes you out of the instant app to the listing page of the app in Google Play Store. It's an interesting addition to the list of feature Google Play offers. Read more about the features in Google Play.