So a couple of days ago, Xiaomi had released the most awaited MIUI 9 for their devices. And we reported that it started rolling out recently.
For those who don't know, MIUI is Xiaomi's Custom ROM built with heavy customizations on the Android OS, which brings more feature to it over the Stock Android.
If you own a Xiaomi device is still wondering what new the next version of MIUI is going to bring, here is a list of feature that makes it the better than the Stock Android.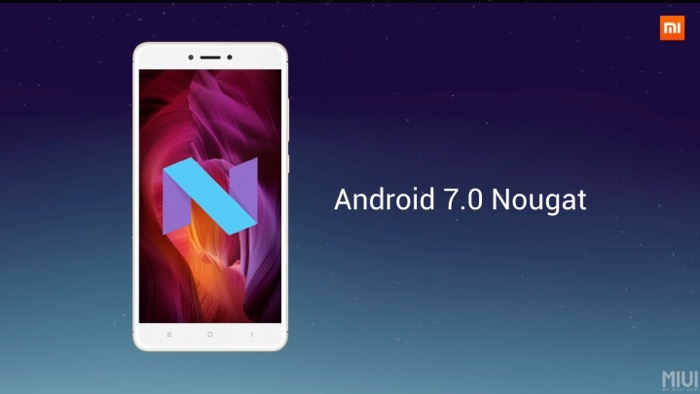 All New Image Editor
Xiaomi Brings new Image Editing Options for photos under the MIUI 9. You can now remove a part of photo easily with just a few taps. You can to go the Gallery App, go to a particular photo and tap on Edit.
2X Faster App Loads
Xiaomi takes app optimizations to a whole new level with its MIUI 9 update, the app loads feel really fast. They have worked on resource allocations which let the current Apps use more resources for better performance.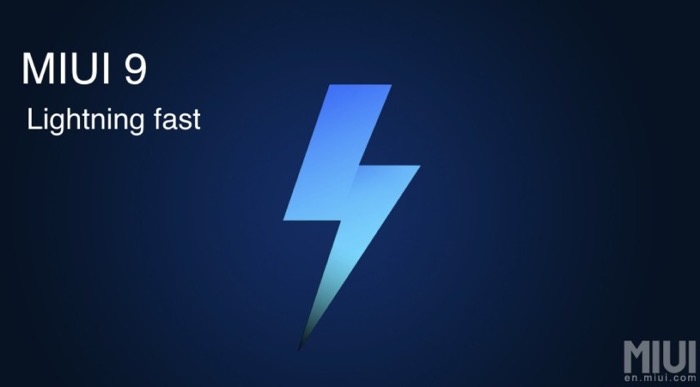 A New Video App
Another new thing that came in MIUI 9 is the new Video App which groups video from belonging to the same TV show. It also lets you download subtitles if available.  The app supports an extensive range of formats to play natively on the device, AVI, MP4, MOV, MKV, MPG, FLV, RM, TS, ASF, and 3GP.
You Can Favourite A Theme for MIUI 9
One thing that's commendable for Xiaomi is the ability to apply themes that completely change the User Experience, and one can personalize their smartphones using them.
Now in MIUI 9, you can add the themes to your Favourite since the button has been introduced so that you keep a collection of your favourite themes handy.
A New Silent Mode /  DND Modes
One can now silent their phones or select the DND Mode. They can now select the time until they want the phone in Silent mode.
All this can be done by pressing the Volume down button. Keep it pressed to activate the silent mode then select the time you want to keep the phone silent.
Split Screen / Run Two Apps at Once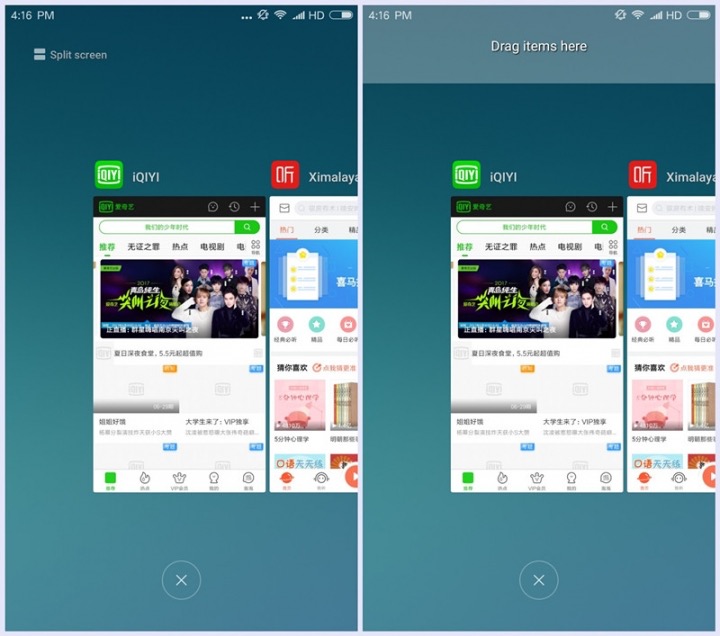 Though this feature was introduced in Android 7.0 (Nougat) natively, Xiaomi had kept it hidden in their MIUI 8.xx versions (even when it was based on Android Nougat) though I wrote about how it can be enabled for MIUI 8.2 or above users.
You don't need to use a third party app anymore for this feature and I think Xiaomi has implemented it nicely so that people can easily use two apps at once.
List of Xiaomi Phones to get MIUI 9 Update
Here is a full list of phones who will eventually get the MIUI 9. For some, it has already been rolled out and some would be getting it anytime soon. Check whether yours on the list or not.
Mi MIX 2
Mi Note 3
Mi MIX
Mi Note 2
Mi Note
Mi 5
Mi 5s
Mi 5s Plus
Mi 4i
Mi 4
Mi 3
Mi 2
Mi Max
Mi Max 2
Mi Max Prime
Redmi Note 3
Redmi Note 4
Redmi Note 4X
Redmi Note 5A
Redmi Note 2
Redmi Note 4G
Redmi 4
Redmi 4X
Redmi Y1
Redmi Y1 Lite
Redmi 3
Redmi 3S
Redmi 3S Prime
Redmi 2
Redmi 2 Prime