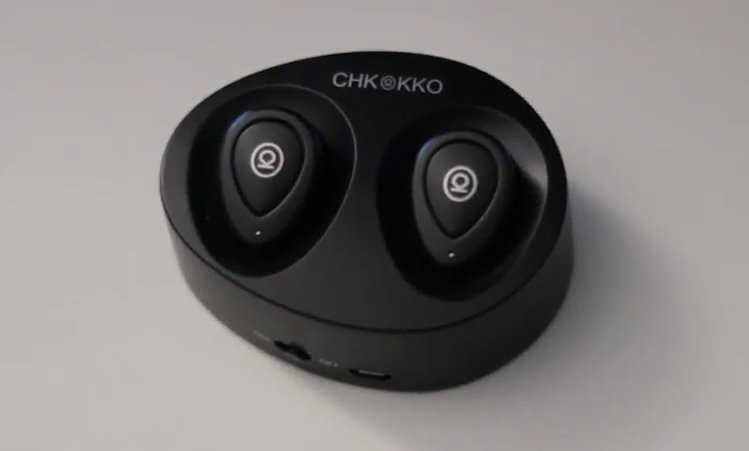 After Apple introduced Airpods two years ago, we have seen this new kind of Bluetooth earphones from third-party manufacturers, and it's flooding the market.
Though the AirPods from Apple might be the best piece of tech around, it is not affordable, even for the iPhone users.
Android, on the other hands, has too many options to go for. But how cheaper can it go?
If you have Rs 1600 to spend, you can buy one of these paired Bluetooth earbuds available on Amazon India.
If you are ok with Single Bluetooth earbud, you can check out this list where we have listed a few options under Rs 1000.
But, to be honest, if you're looking for these Bluetooth earbuds to use them for listening to music the single earpiece Bluetooth earbuds are kind of useless because, who wants to listen to their favorite music in a single ear.
Also, since the paired Bluetooth earbuds are not connected to each other you can very well use the single Earbud whenever you want to.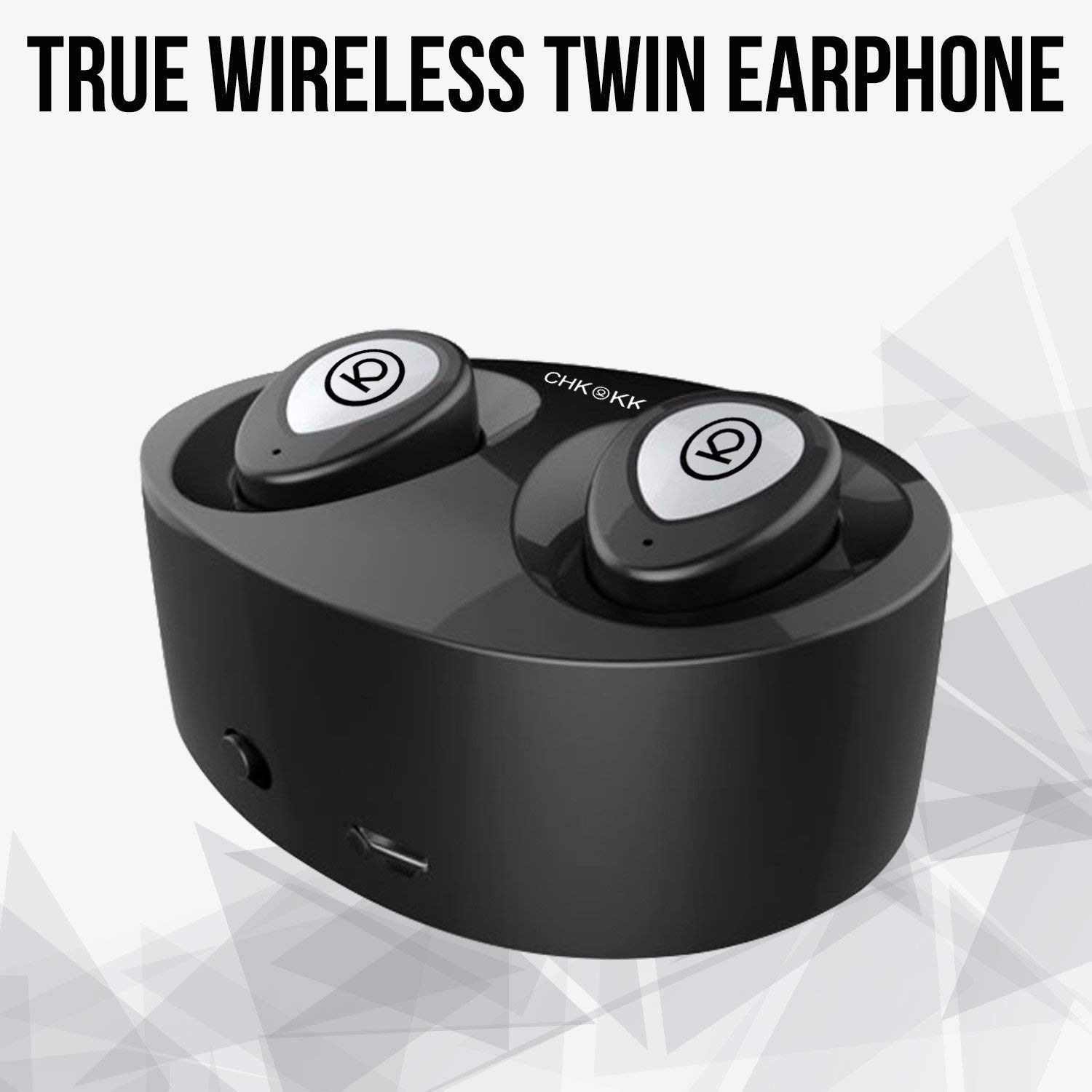 So the cheapest Bluetooth Earbuds pair is from Chkokko, it's called Chkokko Resonance Twins and it is retailing at Rs 1600 on Amazon India.
What's in the Box
Along with this paired Bluetooth earbud, you also get a case which also Doubles up as a charging case.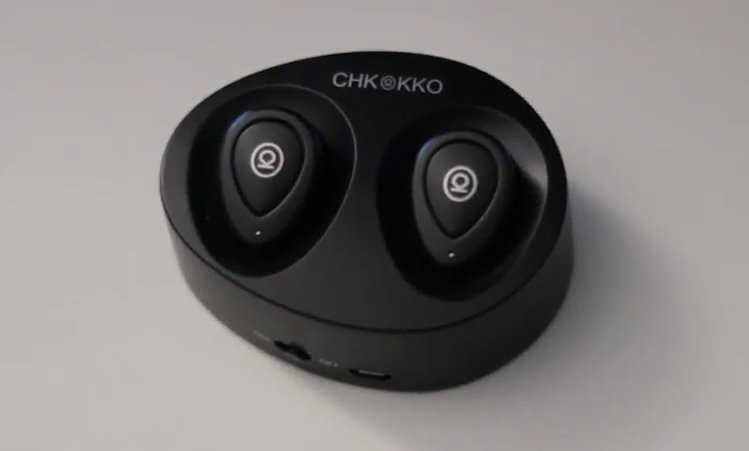 There is also a tiny Micro USB cable for charging it, you can use any 5V charger for charging the case, which can charge the Paired Bluetooth Earbuds.
The build quality of both the charging case and the earbuds is decent, can fit comfortably in the earhole. In the Box, there are some extra buds of different sizes so that it can be adjusted to your earhole.
The ear birds have got a single button design, the button can be used for answering the call for disconnecting the calls are playing and pausing the music. Doing a double click on the button will redial the most recently dialed number in your phone, the long press will turn off the Bluetooth earbud.
To know how to connect it with a smartphone, the instructions are written in the third section of this article
How doe it Perform?
The paired Bluetooth Earbuds have got 40mAh of battery, as a charging case has got a 450mAh battery which can charge the Bluetooth earbuds as much as 12 times.
The paired Bluetooth Earbuds can last for 3-5 hours to 3 hours and can be charged in pretty much similar time range.
But, with the charging case, you'll have quite a good hold of the charge that can last for your longest trips.
Don't expect a high quality of music from these are birds, Rs 1600 is what you are paying for having the experience of using a wire-free earpiece. But again it is not something that will turn you off completely
You can listen to your music in steel quality in both the earphones but for receiving calls it only uses the left one, since it is the main air bud that is connected directly to the smartphone, The Other earbud is simply paired with left Earbud.
So it is something you should be aware of, you cannot use both the earbuds for attending calls.
Portronics POR-920 Harmonics Talky II Bluetooth Earbuds Review
How to connect the Bluetooth earbuds with a smartphone
When the paired Bluetooth earbuds are in the case, you can simply, switch on and off the case for charging or not charging them.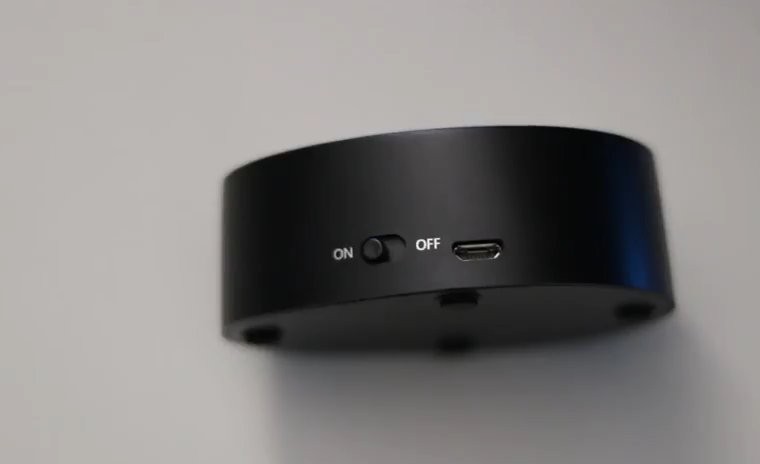 When you take them out the press and hold the buttons on both the earbuds for a few seconds until the LED flashes red and blue light simultaneously, the earbuds will be feared automatically in a few more seconds.
Open Bluetooth off your mobile phone and search for new Bluetooth devices around you.
When you find CHKRESONANCE in the list tamponade to pair and a Birds will be connected to your smartphone.
I would like to give one tip here: The Bluetooth earbuds lag for 1 to 2 seconds, should be patient with the process of connecting these are birds to your phone before you start using them.
Is it really worth Rs 1600 should You buy it?
If you send Rs 1600 on a wired earphone you will definitely get best sounding earphones, but you should know that all this money you are saying is for this new kind of earphone.
And it really gives you an experience of using a completely wire-free earphone that can fit into the ear hole.
And I think it is worth the money you are going to spend on it. Sharing the year but would be easier if you are watching a YouTube video all listening to a song with a buddy of yours, you both can wear one ear each and you won't have to sit closely brushing your cheeks together (you may still if you want to).
If you are planning to buy them I would advise that you use only the main a word while you are driving or riding, so that you are aware of the surroundings and drive safely.
So you can buy it for yourself or it also makes a wonderful gift for someone, either way, you can click the link below to buy them from Amazon India.