Every service that you use on the internet keeps a record of everything you search, and Amazon is one of them. It has saved everything you have searched when you are logged into your account either on your desktop or on your smartphone.
Why would you want to clear Amazon Search History?
If you are using a shared computer, maybe you have someone who might use your computer and you do not want them to explore your search history on Amazon.
Maybe you are looking for things to buy that you do not want to tell anyone, maybe you are planning a surprise for your wife and do not want to spoil it.
Whatever your reason may be, we are going to talk about how you can clear your search history in Amazon.
How to delete your Amazon browsing history
Open the Amazon website in your browser, log in if you haven't already.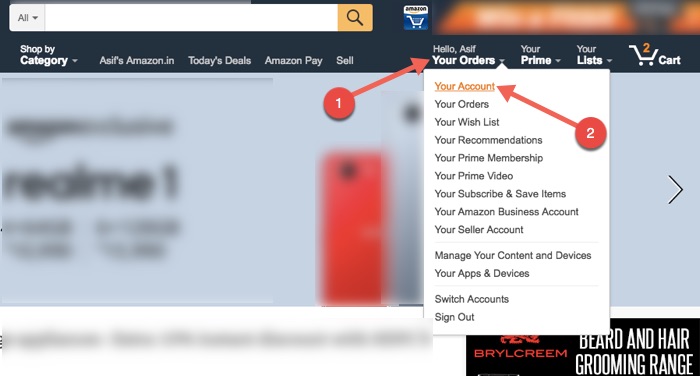 Then click on Accounts on the top right-hand side. Then click on 'Your account'.
When you are on the account page, scroll down to reach the bottom where you'll find a carousel of your recently viewed items and feature recommendations.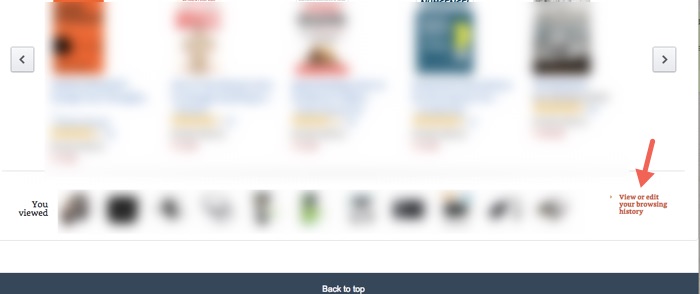 You will find a 'view or edit' link at the bottom right-hand side of this section.
This will give you a list of all the searches you have made, along with that he will be getting the option to remove particular items you have browsed.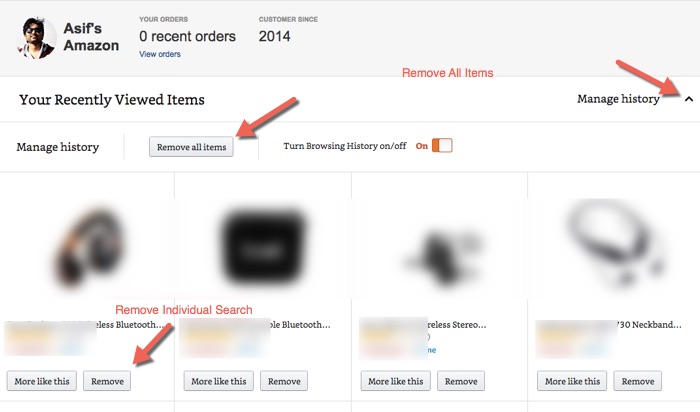 To delete the product history in bulk you can click on manage history on the top right-hand side of the page, and then click on 'Remove all items'
You can also turn off the browsing history, by turning off the toggle button given on the same page.
Deleting your Amazon history from the browser
Deleting Amazon browser history from the Amazon website isn't sufficient because your browser history would still have saved all the pages you have browsed.
It is easier to clear your browsing history, different browsers have a different process for clearing out the browsing history.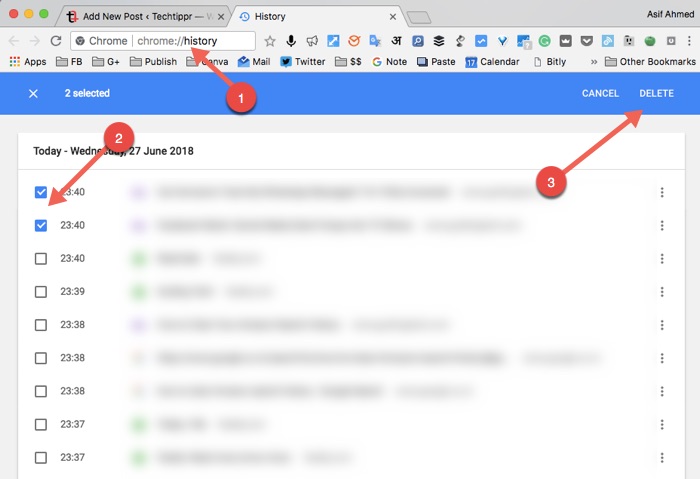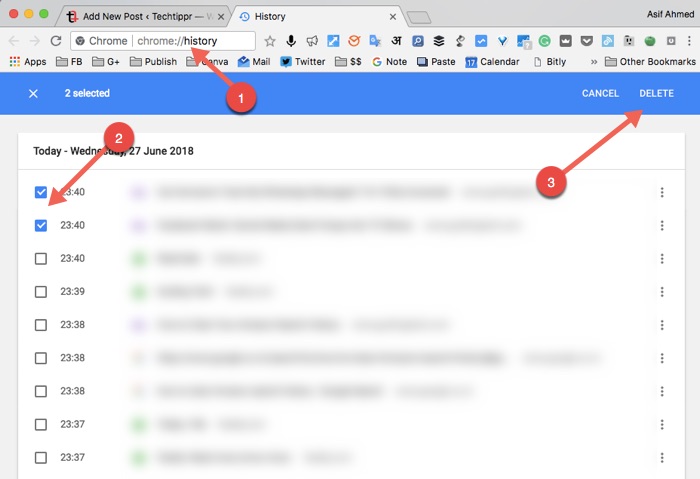 In Google Chrome, Click on the History > View All History: You can either select the searches and remove or Clear all history.