Whatsapp is one of the most popular messaging apps in the world with over 1.5 billion monthly active users. The app has become a go-to communication tool for many people across the globe.
It is known for its simple interface and end-to-end encryption that ensures privacy for its users. The app has been instrumental in helping people connect with each other and has even been used for political activism and social movements.
It's also great way to keep your friends and family updated by posting a photo or video at just one place. People use it for different purposes. YouTube channels have been created for just providing Status videos for Whatsapp.
If you like someone's WhatsApp Status, you can download it and post it on your WhatsApp Status and share with your friends privately.
You do not need any app for that. You don't need to root you phone either.
How to Download Whatsapp Status Without Any App
Watch the Video Tutorial
Whenever you see a status on WhatsApp, be it a photo or a video, it first gets saved on your mobile in the form of a temporary file that will not be visible in the Gallery, and it gets deleted automatically since it's a temporary file.
Please Note: This trick only works on Android since folder hierarchy is different on iOS, which doesn't show the app folders in the file explorer app. 
The only requirement you have, to download the status on from WhatsApp is, some kind of file explorer, do access the folder where the seen whatsapp status are saved. My choice of File explorer app is ES Exploerer, but you can install any app from the Play Store.
1. Open Whatsapp, watch your friend or other's Whatsapp status of whom you want to save or download.
2. Now open ES File Explorer and Open "Menu" of ES file Explorer and enable "Show Hidden Folder"
3. Go to the Storage, open Whatsapp Folder 📂 and in Whatsapp folder, open Media folder 📂 .
4. In the media folder, you will see a faded folder, named " .Statuses " open it.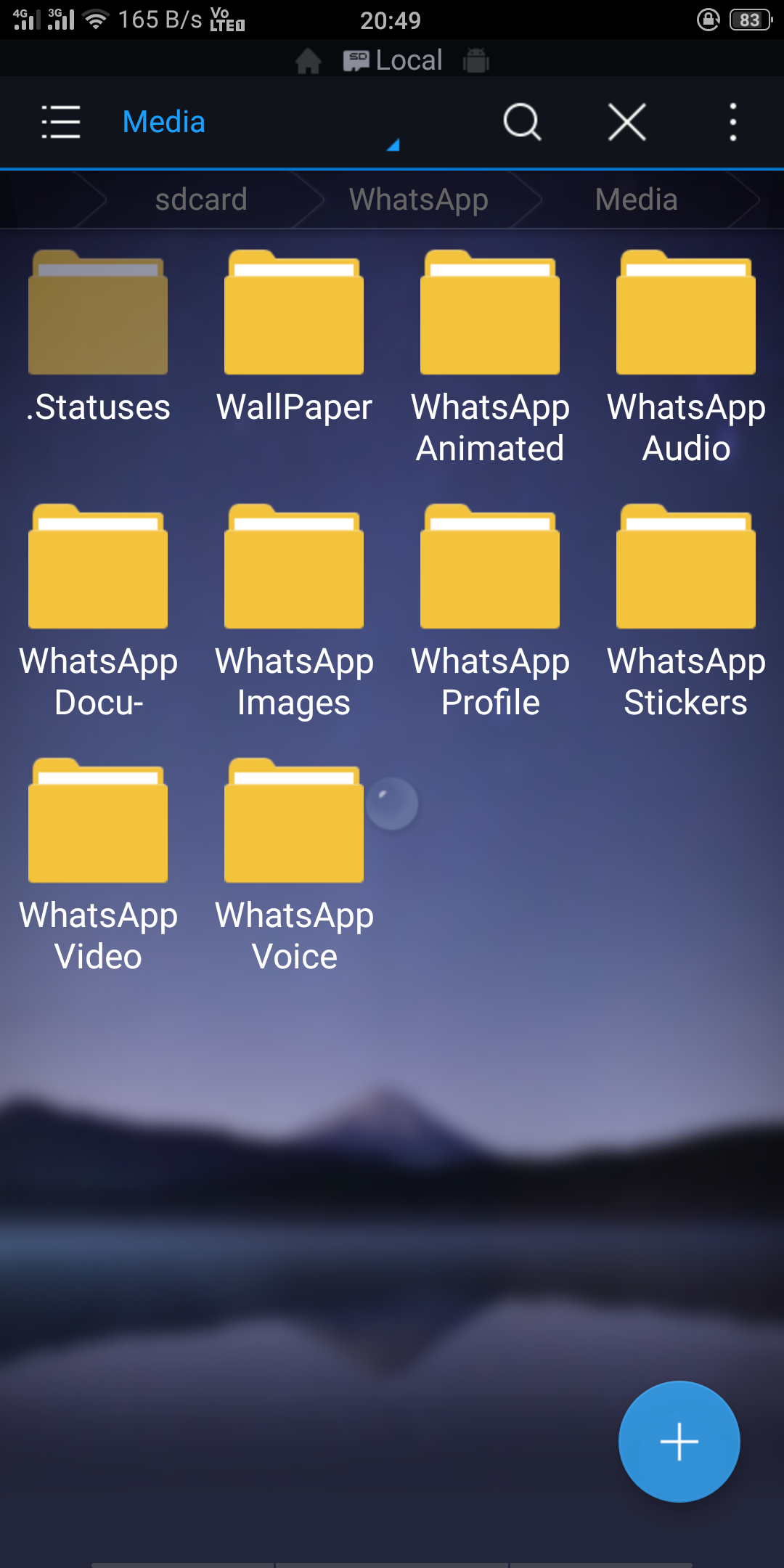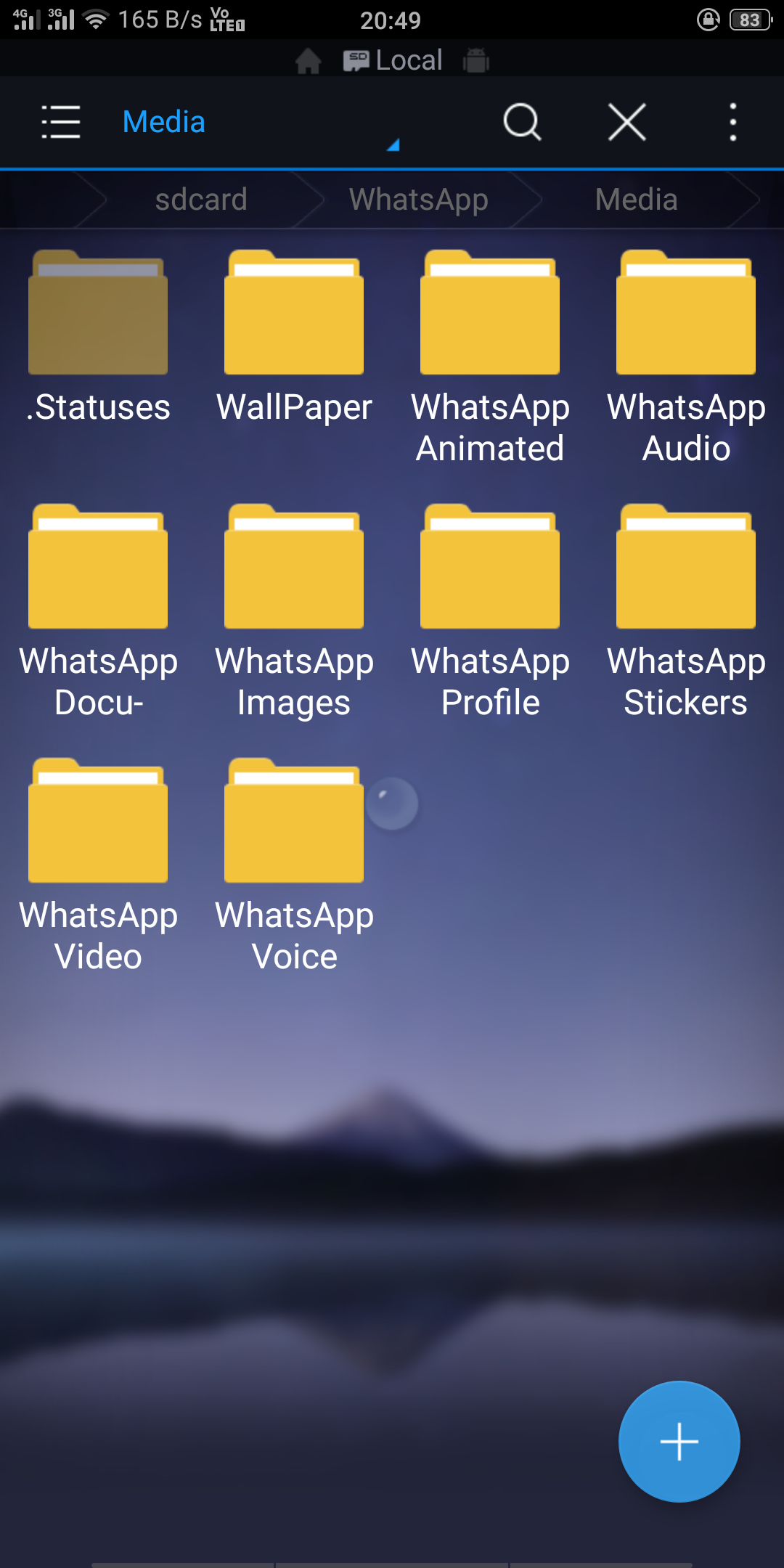 This folder Stores all the Images and Videos you have viewed in the Whatsapp Status. Now copy any picture you want then cut & paste it to other place that's it.
You can also tap on any media file and then Share it directly from the ES Explorer to post it anywhere, on your own Whatsapp stories or Instagram stories etc.
Also check out, how to post Videos and Photos on WhatsApp Status without losing quality.