Whatsapp status is one of the most popular features on Whatsapp right now.
It's a great way to keep your friends and family updated by posting a photo or video at just one place.
People use it for different purposes. YouTube channels have been created for just providing Status videos for Whatsapp.
If you like someone's WhatsApp Status, you can simply download and post it on your WhatsApp Status.
You do not need any app for that. You Don't need to root you phone either.
Download Whatsapp Status Without Any App
🌟 Open Whatsapp and watch your friend or other's Whatsapp status stories of whom you want to save or download.
🌟 Now open ES File Explorer and Open "menu" of ES file Explorer and enable "show hidden folder"
🌟 Go to the Storage, open Whatsapp Folder 📂 and in Whatsapp folder, open Media folder 📂 .
🌟 In the media folder, you will see a faded folder, named " .Statuses " open it.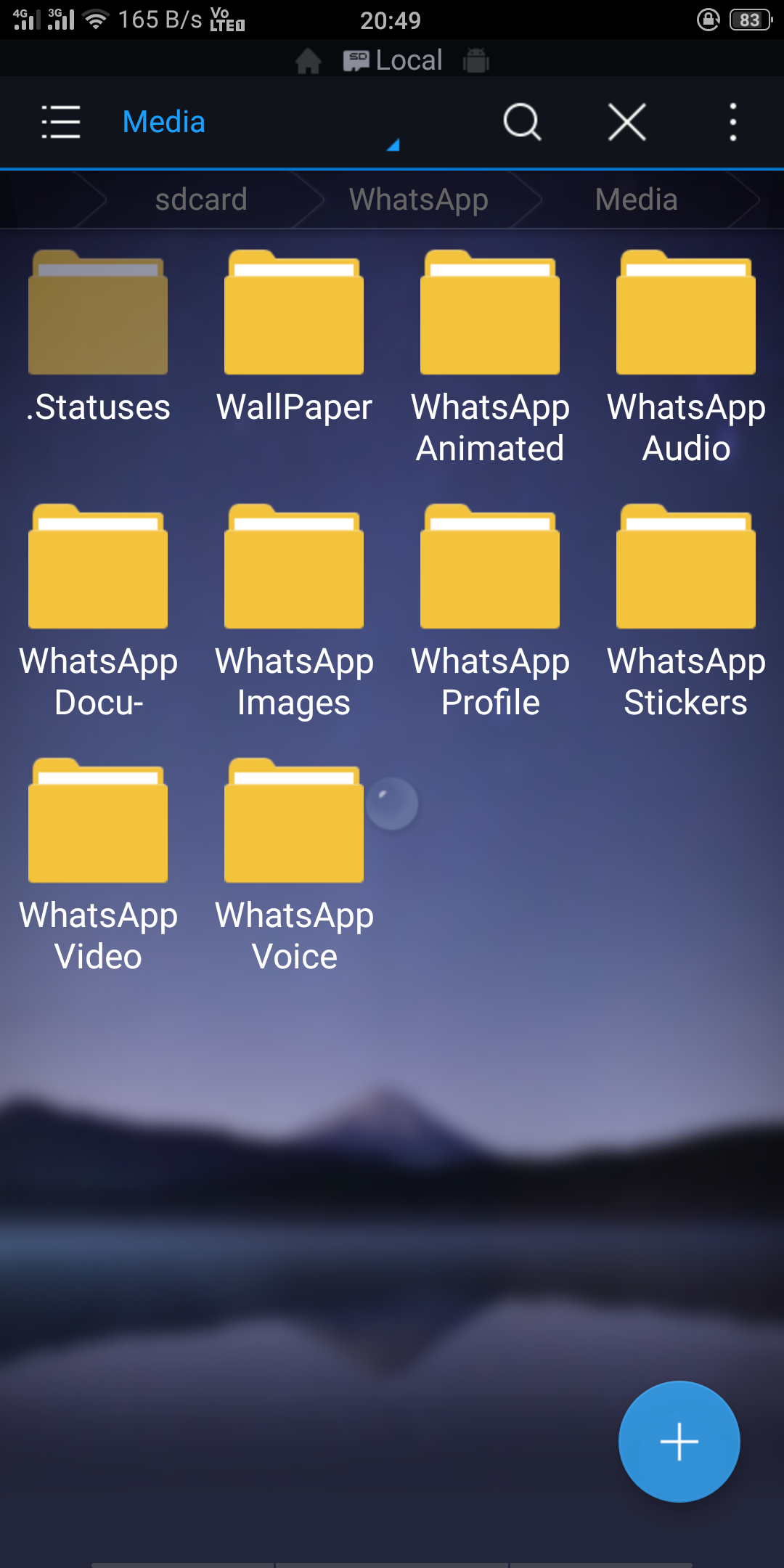 This folder Stores all the Images and Videos you have viewed in the Whatsapp Status.
Now copy any picture you want then cut & paste it to other place that's it.
You can also tap on any media file and then Share it directly from the ES Explorer to post it anywhere on your own Whatsapp stories or Instagram stories etc.