In this article, we will talk about how to compress video for WhatsApp. You will find the list of online video compressors to compress and send large videos on WhatsApp. And a tutorial to make your video smaller using video compressor to reduce video size. Thse videos compressors will make your video fall under WhatsApp limit.
WhatsApp is a very popular messaging app with a large userbase. People use it to send photos and videos to their friends and family. With over a billion and half user base, whatsapp is one of the largest so messaging apps on the planet.
Does sending photos and videos on WhatsApp reduce quality?
When billions of people use it for sending hundreds of billions of photos and videos on a daily basis, it can cost huge amount of money for WhatsApp to manage their servers.
This is one of the reasons why there is a video compressor for WhatsApp.  When you send long videos on WhatsApp, the WhatsApp video is compressed. A 1gb video file can be compressed to a 30mb file. We've talked about it in detail in this article.
How to send large Video on Whatsapp?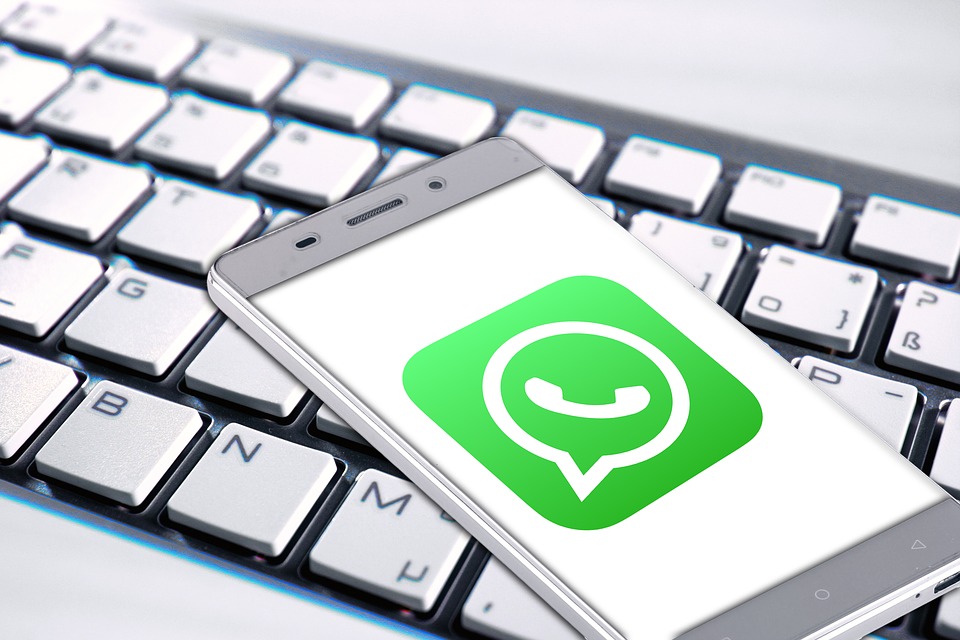 The short answer to this question is, No. But there is a work around to send large videos on whatsapp. Whatsapp is also used for sending documents and that is why it has a separate option for sending document files.
The whatsapp compression does not work on document files. The good thing is, even file formats such as jpg, png or video file formats like mp4 and avi can be sent via this option, and the video compression doesn't work, meaning, the videos can be sent to your friends and family without any compression if you send it as a document. I have send it video files on whatsapp as large as 1GB by sending it as a document.
However there is a downside to sending video files or photos as a document. If the recipient is using in android mobile, it is quite tricky to save the video send as a document file. The recipient will be able to only view it.
This is the very reason most users usually try sending video the usual way where whatsapp has a size limit for a video.
There is a slightly shady workaround to send videos on Whatsapp without losing much of its quality. There's something called WhatsApp GB, which lets you bypass the video compression of Whatsapp and also the 16mb limit on video file size. 
Once the video has been send, it can be forwarded from the official WhatsApp app as well. WhatsApp GB only works for Android, and since it's not official app from WhatsApp, it needs to be sideloaded on Android. And it also puts your Whatsapp account on the risk of getting suspended. So it is not recommended to use your primary number for it. 
What's the Video Size Limit for WhatsApp in 2022?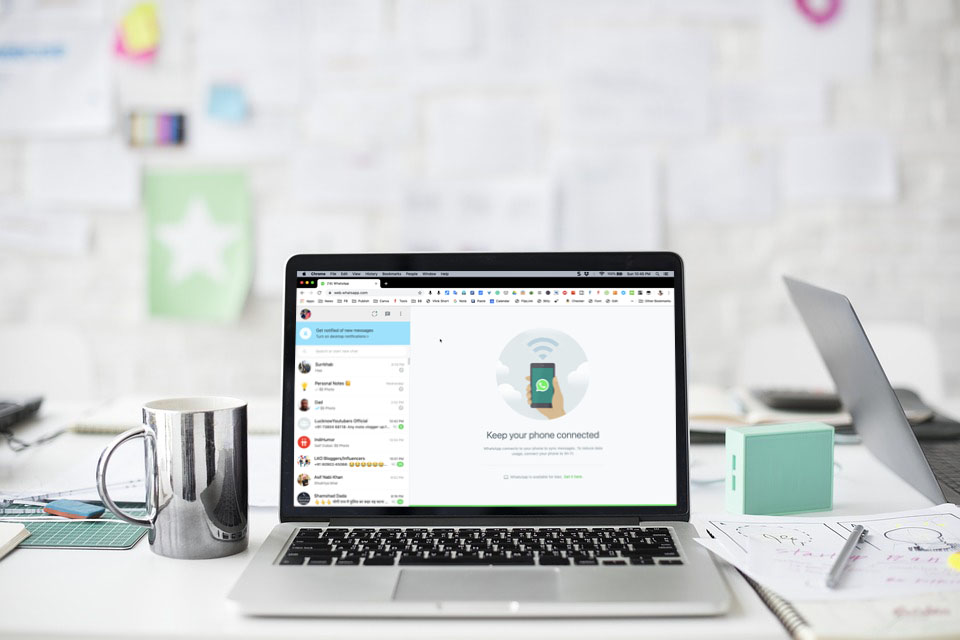 There isn't actually any size limit for Whatsapp when you send the video through Android or iPhone. When you try sending a long size video on whatsapp through the mobile phone, whatsapp uses their video compression feature to compress it down so that you are able to send the video easily. But if the video is so long that the compressed version exceeds 16MB, it will give you the option of cutting the video using a slider.
For example,
In my case I tried sending the same 1GB file the usual way, a which was 2:24 seconds in length. But whatsapp was on the able to compress the video to extent where 1 minute 34 second video length took around 15.1 mb. So it gives me the option select the 1 minut 34 second length of the clip  to send it in one go.
So in this case I will be able to send the 1GB video in two parts where both the parts would be under 16gb
The 16mb limit for videos is also applied on Whatsapp Web is no compression applied on the video. So if you are trying to send a video through whatsapp web. You will have to compress the video on your own using third party compression tools.
How to compress video without a significant reduction in visual quality?
If 1gb video file is compressed into 32mb, you can imagine the loss of quality the video is going to have. Although in most cases the the videos sent on whatsapp is good enough to be watched on mobile screen. If you want to have a better video quality with smaller file size, you can try using these tools mentioned below.
How to Compress video for whatsapp on android
There are many compression apps available for Android when you search for video compressor on play store. But here are the ones I would recommend you.
Simple video editor which can also be used for adding music and effects to videos, add captions, or convert a landscape video into portrait if you want the video to fit the entire screen as whatsapp status. You don't need any special video editing skills use this app. And it is also available for iPhone.
This video editor offers a lot more features, you can be more creative with your videos apart from using as a tool to compress a video. It has filters you can add on top of a video to give it different look.
The way you are going to use both apps to compress a video so that you can bypass whatsapp video size limit, is by exporting the video in 480p resolution. 480p resolution is good enough to be viewed on a mobile screen and is a slightly better than the video output given by whatsapp video compression.
If you don't have video editing skills nor you want to use an video editing app, you can use a simple and straightforward app like the Compress Video & Rsize video, where you select your videos, choose a setting from presets and get your compressed video.
How to Compress video for whatsapp on iPhone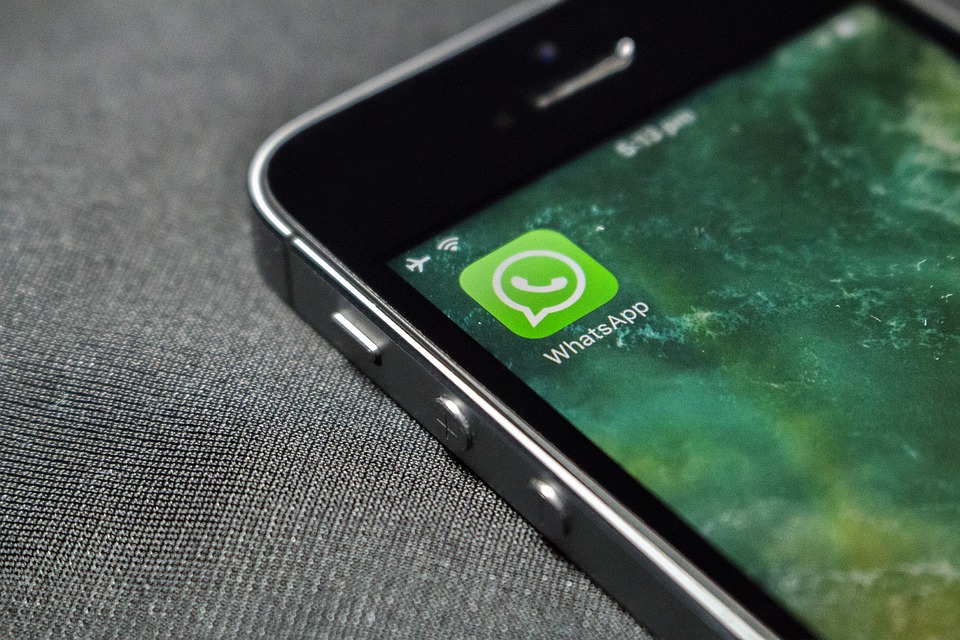 There are how many apps available for iphone as well for compressing videos for whatsapp. Some are commonly available for both android and iPhone.
How to Compress video for whatsapp on PC
VideoProc
VideoProc it's more than an app to compress videos. It is one stop video editing software that offers many features ranging from recording your screen, downloading videos from the internet, cutting and resizing videos and compressing them.
I like it because of its fast rendering capabilities, and there are too many options to control every aspect of the video to get the decide video file size.
You can read the detailed article about VideoProc
Video Convertor Factory
Video convertor factory is an app that has got two options for you to convert 4k videos into a smaller video size.
One ways is changing the compression method from h264 to h265. This video conversion software lets you compress 4k videos using h265 encoder with gives the best video output in smaller size.
The other option is by lowering the video resolution to get a smaller file size, or by decreasing the bit rate, frame rate, and audio quality of the video.
I have written a detailed article about this application as well which you can check here
Alternatively you can use traditional video editing software (such as FInal Cut Pro, Premier Pro, Filmora ) to export the same video in a lower resolution setting. Suppose if the video is 1080p, you can either export it in 720p or 480p.
If you are planning to post it as a whatsapp status, pretty much everyone is going to view it on their mobile phones. Usually even a 480p resolution video looks good enough on a 6-inch screen of mobile phones.
How to reduce video file size online
There are many online video compressor is available to reduce the video file size without losing quality. Some of the best web apps that can compress video for whatsapp are
Kapwing
Veed.IO
InVideo
FlexClip
But in reality, if you have to compress video online that has a large file, something like 1gb, there is no point, using a web app because on these web apps you will first have to upload your video for them to to process it.
My suggestion is to use an app for your device, whether it is Windows  PC, a Mac, an Android mobile, or an iPhone.
How to compress video for whatsapp status
If you want to compress a video for WhatsApp from your iPhone or Android, the compression is taken care by the app itself. So even if you are trying to post a 1gb file as hi whatsapp status, it will be compressed to fit in the 16 mb file size limit.
How to Post WhatsApp Status without Losing Quality
If you want to post high quality videos and photos on whatsapp, there is a work around to do that,