There was a time when even 16GB on smartphones was quite sufficient, but these days we have smartphones with even 128 GB of internal storage, and some phones' base variants starting from 32GB onwards.
Though 32GB may be quite enough for a lot of people, it can still be filled up pretty quickly, considering there are so many amazing apps that make our life easy and constant media sharing on messaging apps like WhatsApp.
How To make space on your Android phone Without deleting the important apps
The best thing you can do is use the built-in storage tool that is provided on every Android OS, the storage tool lets you see which files are taking up space so that you can clear them off from your mobile phone.
But, sometimes using the built-in tool is not quite sufficient, there are several third-party apps available in this Play Store that are specifically designed for managing storage on your smartphone.
The one app that I have been using for a long time, is the ES Explorer, which is actually a file management system that lets you access files on your Android phone just like a PC User Interface. and it also has an inbuilt feature, for clearing out temporary files from your Android device.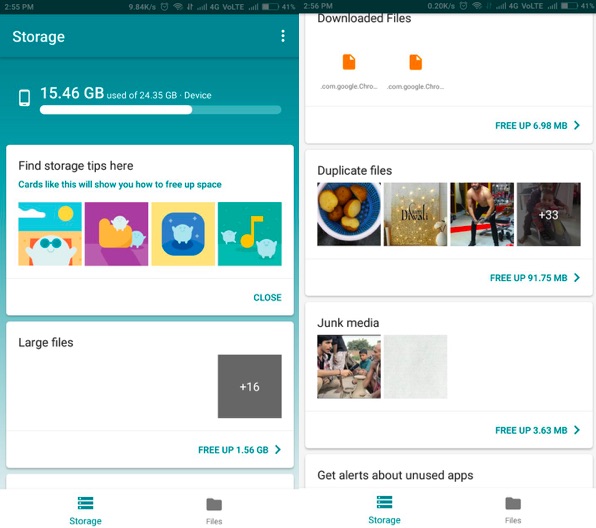 You can also use Files Go by Google which is a newly launched cleaner app from Google itself, the app is specially created for Smartphones with Limited storage and the beauty of app is that it gives you recommendations on which are the apps that you can uninstall from your phone and what files can be deleted to make space on your smartphone
Usually, the apps that I mentioned above we clear the cache on your Android device. But, you can still check it out manually, apps such as YouTube, Google Play Music Facebook store a lot of data on your phone.
Suppose, if you are saving a music file on Google Play music or you have saved a bunch of videos on YouTube app,  You can remove the data by going to the storage option particular app (in the app section from settings area)
Disable the System apps
Android devices come with bundled apps most of which we don't really at all since these are systems as they cannot be deleted or uninstalled from Android unless your phone is Rooted.
You can still disable these apps and it will save some of the data that might be taking when it is enabled.
To disable the app,  
Long press on the icon,  

and drag it on the top at the right side where it says 'info',  

this will open the settings page for the particular app where you can disable the app (sometimes you may need to uninstall the update before the disable button can appear)
Remove media files from WhatsApp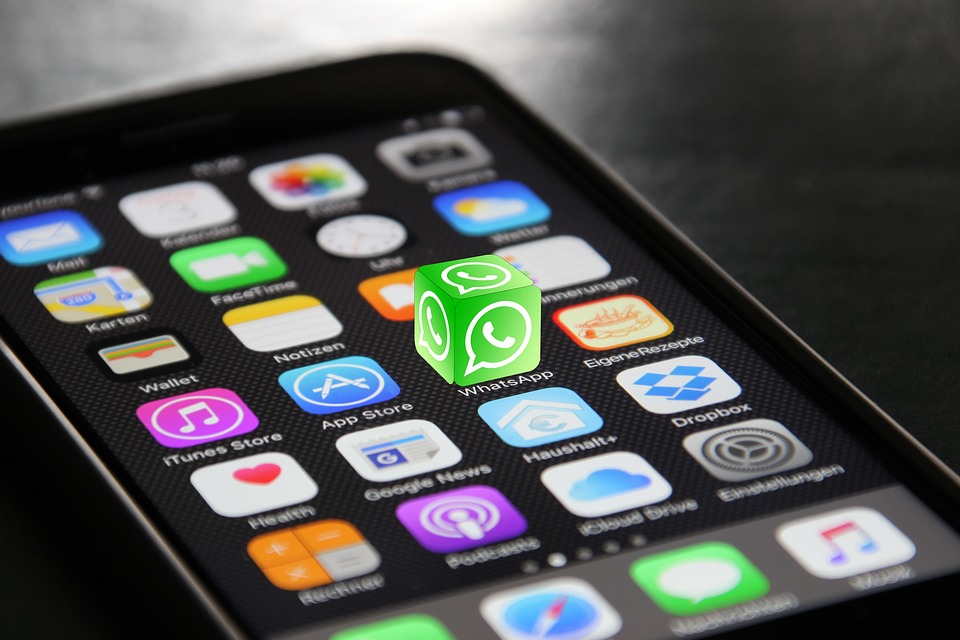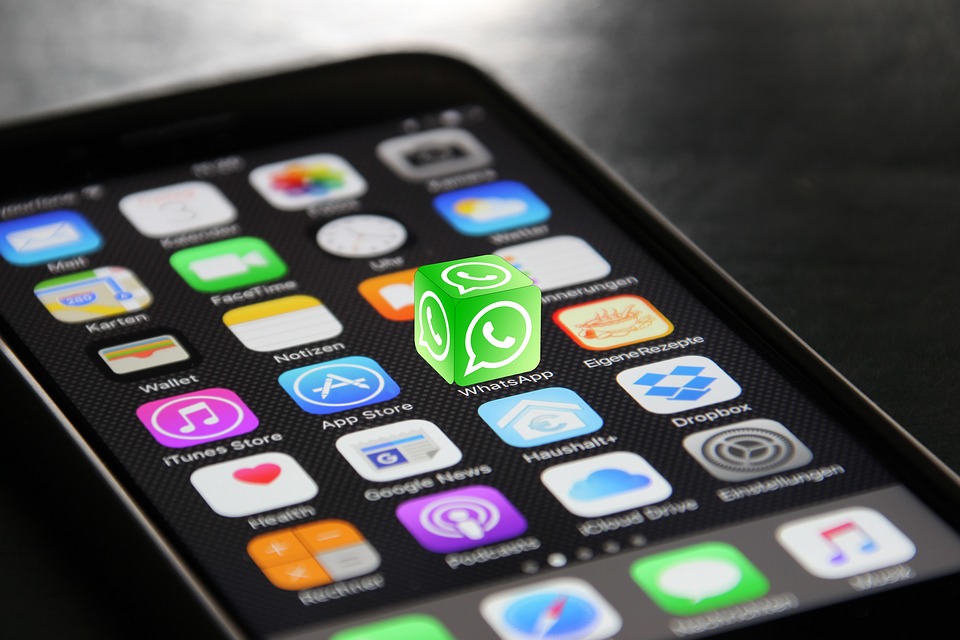 In one of its recent updates, WhatsApp has introduced an option where it lets you manage storage space by allowing you to see how much data WhatsApp media files are occupying, and you can delete them specifically from particular Groups for individual chats.
You also get the option to delete only a particular file type, mostly the videos are the one that occupies the largest space so you can use remove just the video and keep text images and GIFs
Use Google Photos and free up space on your phone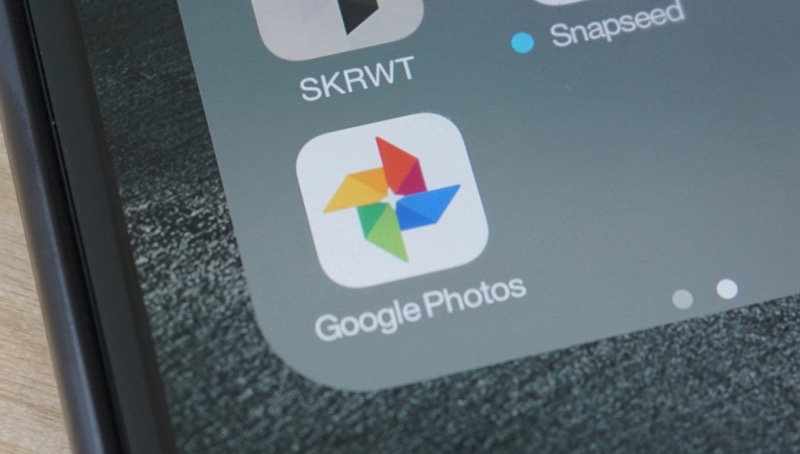 Google photos is kind of Magical and apart from giving you the ability to Organise your photos, it also lets you free up space on your phone.
You can enable 'backup & sync', so that every photo you take from your phone is backed up online.
Google photos also gives you the option to select other folders on your Android device from where the photos and videos can be  backed up.
Once you have backed up the desired photos and videos,  you will have to simply click on 'free up space' and Google will automatically remove the photos  from the device it has backed up. this simple trick can free up GBs of storage space.
Also, note that Google photos provide unlimited Storage for photos and videos it's quite awesome
Move apps to the MicroSD card
And this option would only work if your smartphone has a MicroSD card slot, you can simply move the apps to MicroSD card.
Not all the apps can be moved to MicroSD card, but you can check what apps allow you to do so by going to the settings of the particular app, which you can do by long pressing and dragging the app to the info option on the top right side.
So these are the things that you can do to make some space on your Android device without having to delete or uninstall important apps.