When Google made the announcement that it will be shutting down Inbox by Google and will instead bring new features to Gmail. I started using Gmail on the desktop.
I tried to do the same on my Android smartphone but couldn't do it and I am still using Inbox by Google because, even though the Gmail for the web has got some really great features that were introduced recently, I still couldn't bring myself to use the Gmail app on my Android smartphone.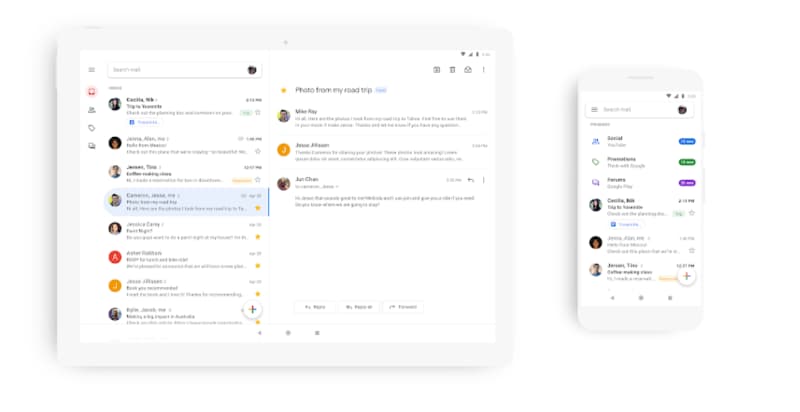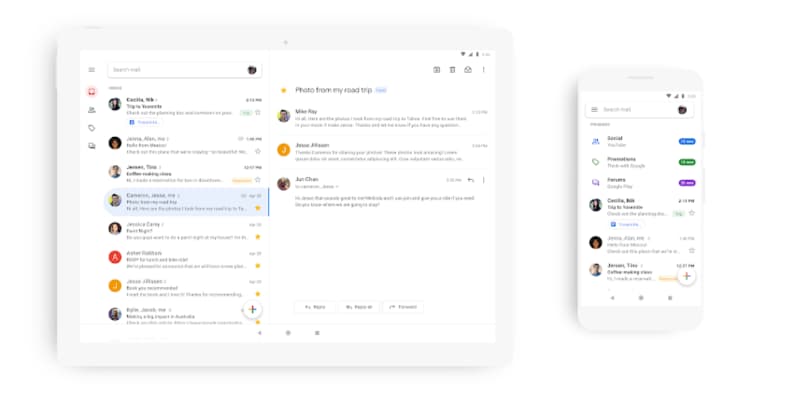 One of the many issues that I face with the Gmail app is, you have to keep long pressing each email you want to select, unlike in Inbox by Google, where you just long pressed once and enter into multi-select mode to select all other emails by a single tap.
Seems it is going to change in coming days
Since Google has announced that it will be bringing add the new design to the Gmail app on mobile, it would first come to Android.
And along with the new design, there will be few features that will be rolled out to the Gmail app as well, which were currently exclusive to only Gmail for the web.
With the help of machine learning, Gmail has brought a new feature called 'Smart compose' or 'Smart reply' which makes composing and replying to emails super fast, and the same features are going to be introduced to the Gmail app as well.
There is another feature of that I use a lot on Inbox by Google, and that is the 'Nudge' feature which lets you snooze emails so that they pop up at the time you have selected so that you can tackle a few emails later when it is due.
And hopefully, the same feature would be available to the Gmail app for Android.
There is another feature of inbox by Google which came very handy to view attachments without having to open the email, the same feature would be coming to the Gmail app for mobile.
Before Google's announcement of this redesign of the Gmail app, I had decided to use inbox by Google on my mobile phone till its last breath. But if Google brings all these features that, I and a lot of other people loved, wouldn't be missing inbox by Google that much.