If you use a few apps that you do not want anyone else to see, in this article you will find the best ways you can hide apps on your Android mobile. Read further to know more about it.
Your smartphone maybe personal, you may have the ability to put different kinds of security layers so that no one else gets access to it, there are still times people can look at the contents of your smartphone.
Maybe you have lent your phone to a friend to make a phone call, maybe you are showing them your latest vacation photos, there is always a chance they might browse a few areas of your mobile phone and see the apps they shouldn't see.
How to hide apps on Android mobile?
Android might be the most popular operating system for mobile phones, but it comes in different versions. Different OEMs have created custom versions of Android, and almost all of them offer this functionality of hiding apps on the Android OS.
And even if your mobile manufacturer does not have this feature enabled in your phone, you can install a number of third-party apps which will help you hide apps.
Best apps to hide apps on your Android mobile.
Nova Launcher
The Nova Launcher is actually a third party Launcher app available for Android, and hiding apps is not its core feature, but it certainly gets the job done.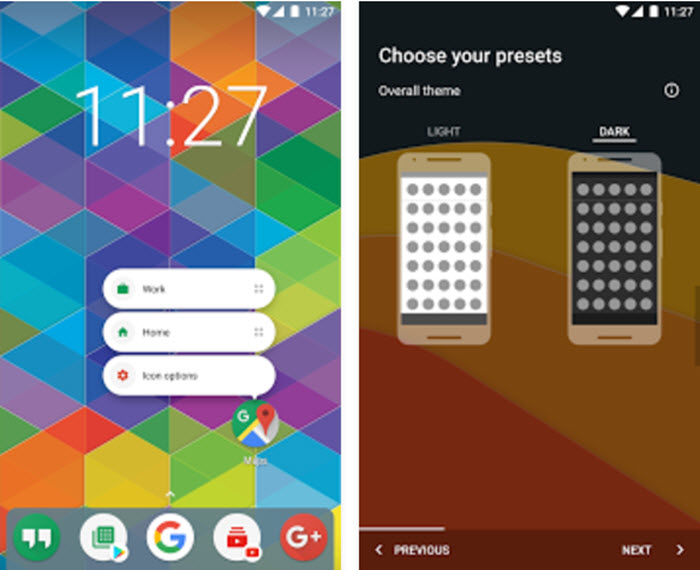 Apart from the ability to hiding apps on your Android mobile, you get many other interesting features. You can even replicate the Google Pixel look on your smartphone.
We have covered the Nova Launcher app a couple of times on our blog, we have even listed it under the best launcher apps available for Android.
PrivateMe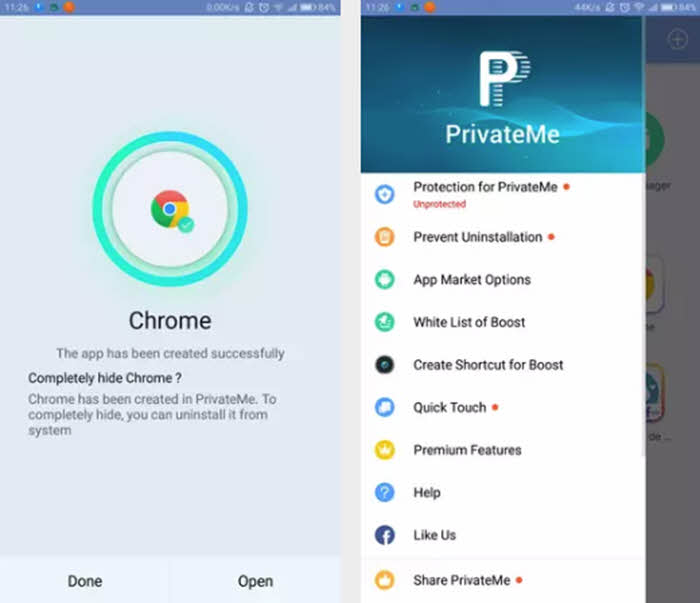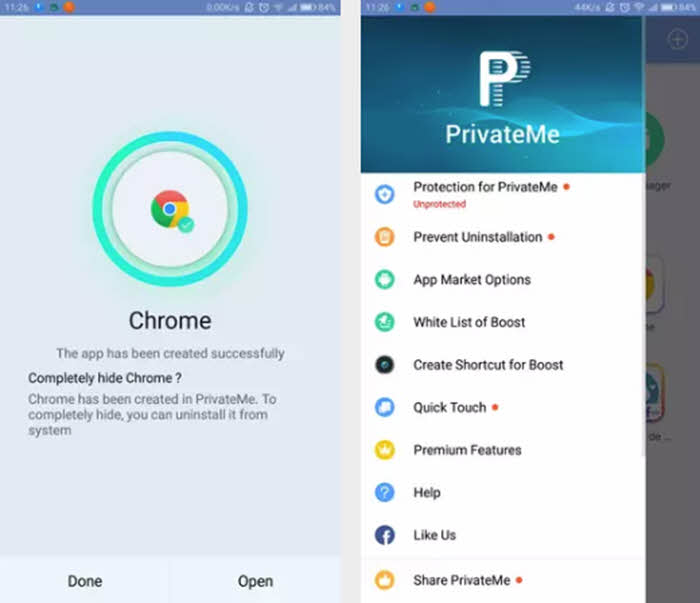 PrivateMe is an app which is available for Android Smartphones for a very long time, it is a very powerful app which lets you hide apps from your Android mobile like the app doesn't even exist.
Probably this is the reason the app is not (has been removed) in the Play Store. But you can still download the APK file from a trusted site, install it on your mobile phone.
Safe Box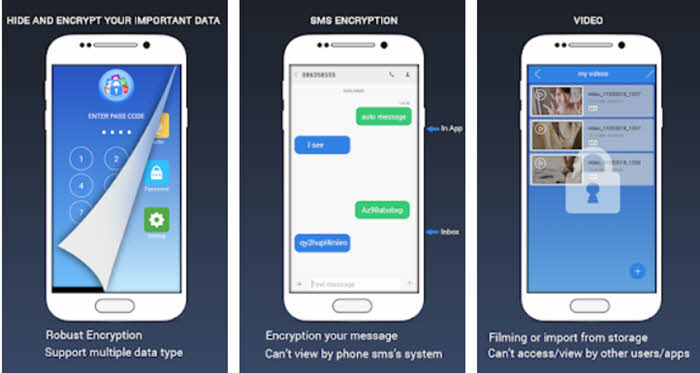 Safe Box is another Android app that will let you hide apps from your Android mobile phone. And since it is a security app it offers is more features for securing your sensitive and Private data.
You can not only hide apps but other content such as image, video, audio, note, contact and other credentials, etc.
It will encrypt the content and keep it safe so that no one has access to it.
While it is a security app, might not be the app you are looking for if you are simply looking to hide a few apps from some friends or family, since it is an ad-supported app, which might not be the best way to hide apps on your Android mobile.
Install from Google Play Store
Hide Apps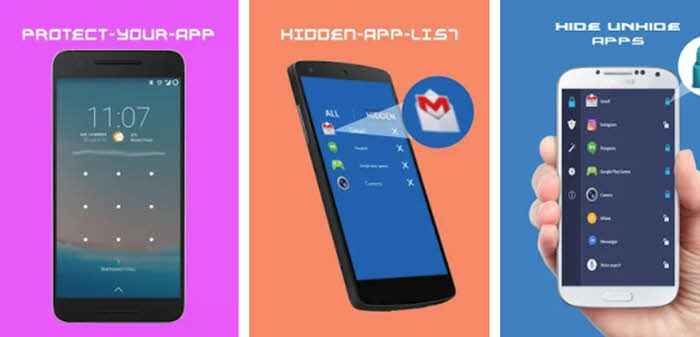 There are quite a handful apps in the Play Store with the name hide apps, so you should install the correct one by following the link ok mentioned below.
This is a simple app that serves the purpose of getting a few of your Android apps of the list and hide it.
C Launcher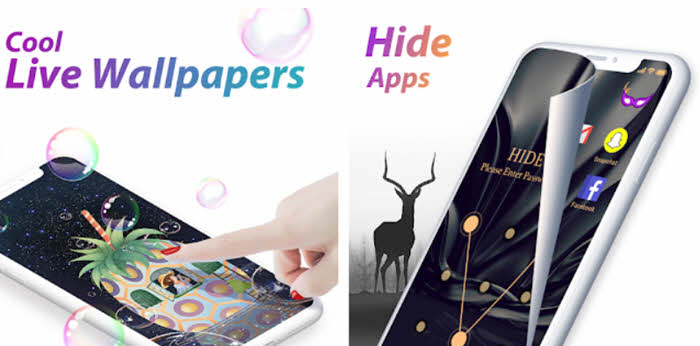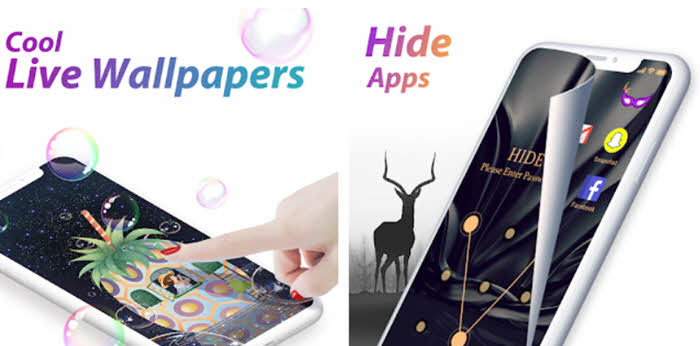 Like the Nova Launcher, the C Launcher is also a third party Launcher app, which has a lot of features offer apart from the feature of hiding apps on your mobile phone.
It gives you the option to set Google live wallpapers on your mobile phone, and there are a lot of fancy animations as well.
So, if you want to make your phone more personalized, you can check out the C Launcher app.
Poco Launcher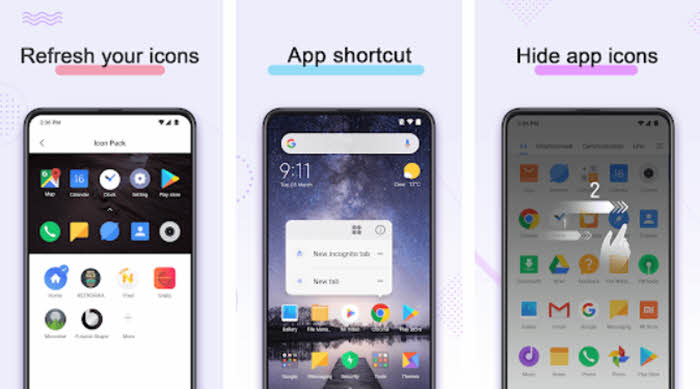 Poco launcher was introduced with the launch of Xiaomi's sub-brand the Poco F1. It was later released as a separate app in is available in the Play Store.
It is quite a useful Launcher app which can be installed on any phone to get the features similar to Poco F1.
One such feature is the ability to hide apps. You need to enable this option from the settings area of the app launcher, and then you can go to the app drawer by swiping up and swiping right twice to get into the hide app mode, where you can set the password, and choose the apps to hide.
The next time you want to access hidden apps you need to swipe right twice to get the list of hidden apps, you need to enter the password you have selected to access it.
These were some of the best apps you can use for hiding apps on your Android mobile phone. Surely, these are not the only ones, the Playstore is filled with apps like these, so what you can do is pick one of them in see if it gets the job done.