Many years ago, I had a friend who thought that downloading music from the internet is perfectly fine. I don't blame him because the majority of people think that way.
If it is available on the internet it is perfectly legal to download but sadly it is not the case. It is illegal to download music from the internet which is copyrighted.
We have seen several cases in the past wear users having slapped with fines, in millions of dollars, because they were found guilty of downloading music illegally.
So, we are writing this guide to tell you how to legally download music from the Internet.
Download Copyright Free Music for Your Projects (Shortfilms, YouTube or Facebook Videos)
There are various sources from where you can download music for your projects, they are copyright free and are available for download.
You can use them in your own videos as long as you give the artists their due credits, either at the end of the video or in the description of the video if you are going to upload it on the Internet.
Some of you might already know about this, but I thought if it was so cool, why would anyone look at other places for the copyright free music.
But when I finally sat down to check, I found a few tracks that were really nice and I am now using them in my Videos.
One this channel, you will find tonnes of music loops for your creative project, you can find the links for music downloads in the description of each video.
This is actually the second channel of the YouTube Music Library channel. It has got over 100 videos on its channel and some tunes are really worth taking a look at.
The royalty free music tracks on the video fall under simple licenses so that you can use them for your video games or any kind of online video production.
It's a YouTube Channel that posts Copyright Free Sound on its channel it has more than 300 videos (sounds) that can be downloaded and used in your own video projects.
It's one of the popular channels where YouTubers get their music, the channel has over 11 million Subscribers, which tells us how popular the channel is for the Non-Copyright Sounds.
This channel is useful in finding the film scores for your multimedia projects, you won't have to hire any shit expensive music production company if you are looking for sounds that are easy listening
ByeByeCopyright is another nice channel on YouTube that has some really nice tunes that are Copyright free. Though it doe does not have a huge subscriber base but has got more than 600 videos the sounds are really nice, and you are surely going to get a few tunes for your project.
If you worry about getting the stock music or royalty free music then ByByeCopyright channel has songs that are already in the public domain as they have been used by many YouTubers in their own multimedia projects.
The Frequency YouTube channel has got more than 250 Videos so far, which is tons of options to choose from.
So this is it, these 5 sources offer more than 1000 copyright free music combined that fall under creative commons license and will be enough for that perfect music you were looking for.
Now, all you have to do is, to create awesome videos that you always wanted to create and get the copyright free music and royalty-free music from these free sources.
So, this is it, I hope you find this useful and will save you from a lot of regrets that I had for using copyright music in my videos.
You can subscribe to our YouTube channel for amazing videos.
Best Sources Download Music on Your Android Mobile
Most of us use our mobile phones to listen to the music on the go, so here is how you can directly download music on your Mobiel phone.
One thing I want to mention that there are many Radio apps available for Android mobiles, along with some free/paid music streaming services that take out the hassle of downloading music.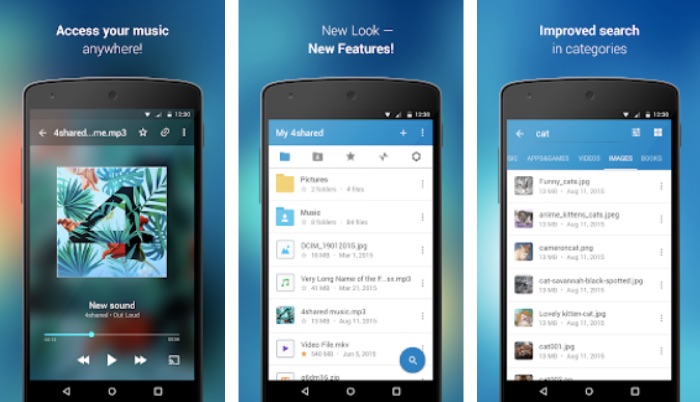 It is a popular website that host different kind of files, in media files is one of them. In fact, it is a large part of the file types posted on the website.
The website has a dedicated Android app that makes it easy for anyone to download music. It also has got it built-in music player so that you can directly listen to your favorite song salt are there.
The reason we prefer it because when you start listening to music inside the earth it starts showing you more music files based on your search query.
2. SoundCloud
Soundcloud is another popular app that offers free music streaming service, this website is actually YouTube for music. Which means anyone can create an account and start uploading their media files.
It hosts Podcasts, Music files, a different genre of music. The artists on the platform to share their own music to stream for free?
They also offer a few of their songs to download for free. You can also check out these music streaming services
3. Google Play Music
Google play music is an official app from Google which has thousands of songs in the database, and apart from that, you can upload your own music files to Google Play so that he can stream them anywhere from any device.
Google play music also came up with a subscription-based model where it offered free music downloads on the monthly fees but even if you do not ask for music subscription there are thousands of songs available for free.
4. Music Paradise Pro
This office music downloads and also double up as an incredible search engine for providing access to sound effects, Mp3 songs, ringtones for your mobile etc.
There are three different tabs in the Music Paradise Pro app,
there is search, from where we can search for the music,
there is download, where all the files your download appears
there is a library. The app is free to use but is a little aggressive on the Ads part.
➤ Download the APK from APKPure.com
5. CloudAround Music Player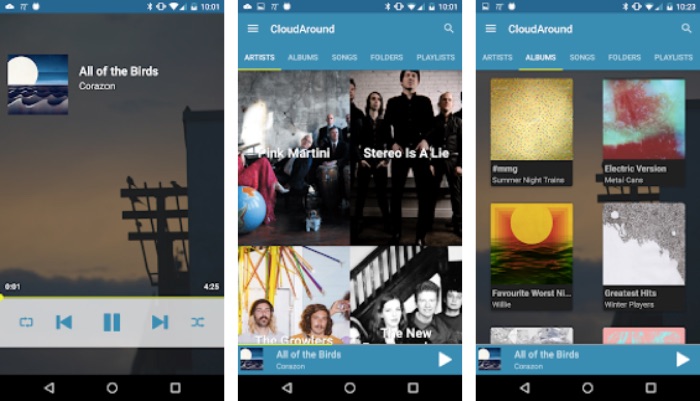 It is a music player that lets you play your Music stored on your Android Mobile as well as search and stream the songs from the Internet.
You can use the search bar of the app to look for Song name or Artist name and get the results from where you can also play the songs.
Some of these apps blur the line between Copyright and Copyright Free, but they are safe for the users in comparison to the shady download sites that can trick you into download malware on your computer.
It is also not illegal to download (might be illegal to upload on these services).
Best Apps to Download Music on iPhone
Here are few best apps for downloading music on your iPhone.
Freegal Music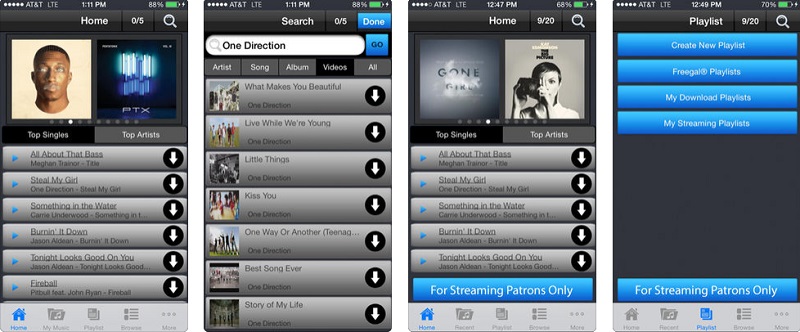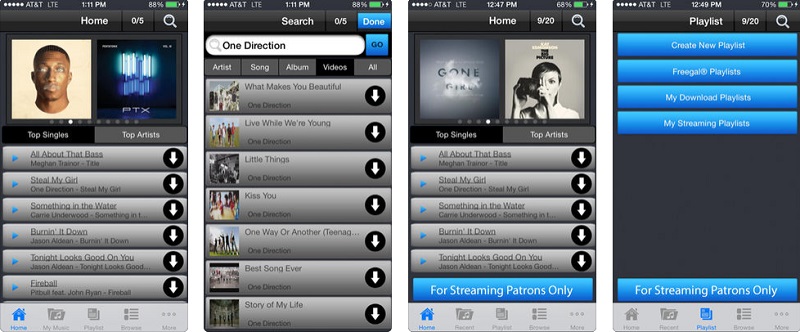 The app is available for iOS devices for free in the App Store. The Interface is clean and easy to navigate. The app lets you download music to your iPhone.
You also have the functionality to save the music for offline playing as well. You can also get functions of a music player to create a playlist, favorite a song etc.
Pandora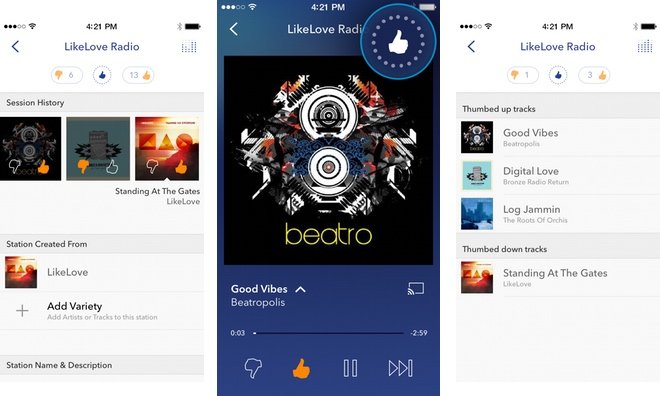 Pandora is a social streaming app that lets you listen to various songs. You can create your playlist of songs or favorite a radio channel.
Pandora is a popular music streaming service and the iPhone app brings all the features to your iPhone.
Spotify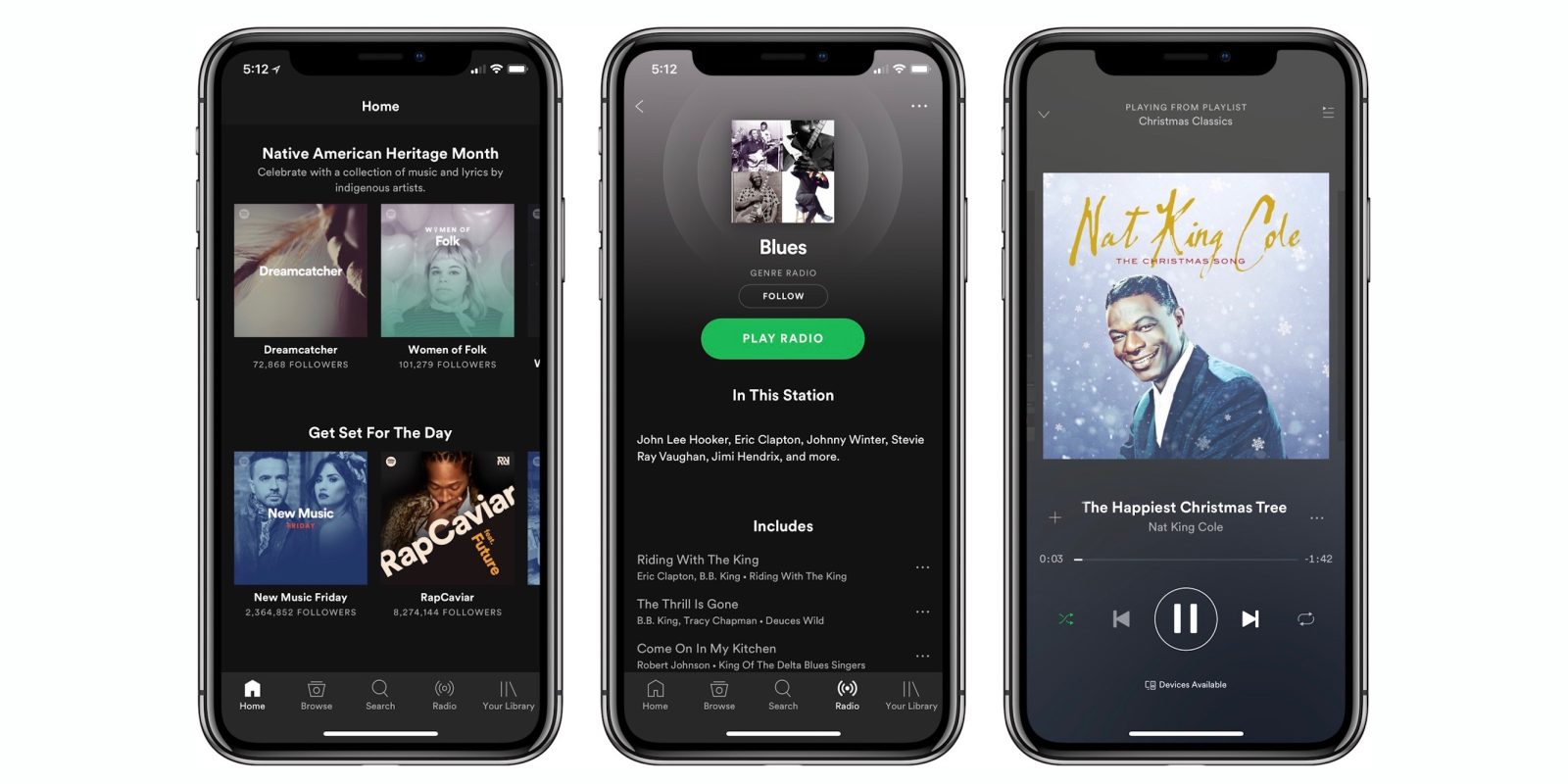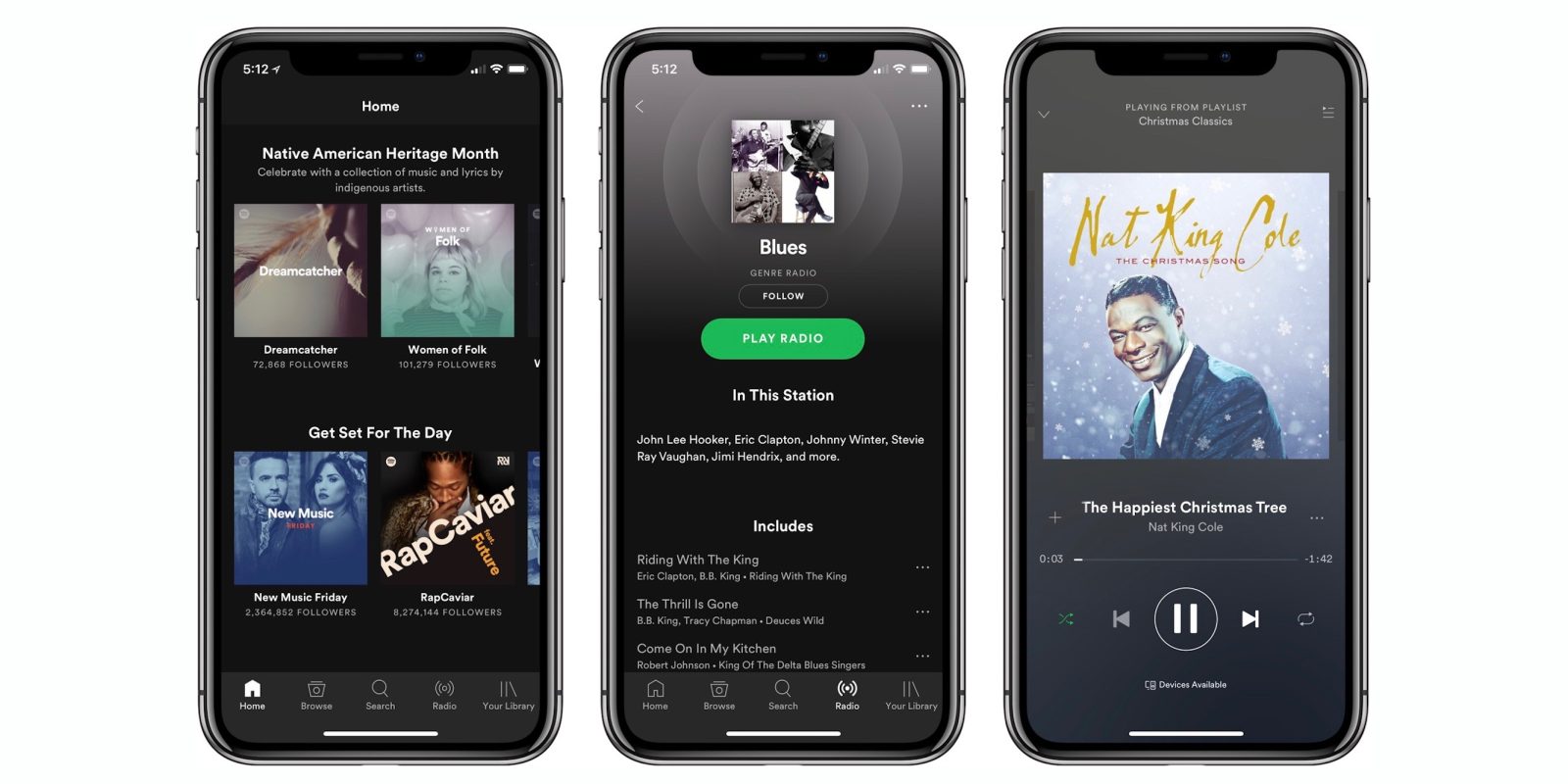 Spotify is a hot and trending app for listening to music. It's one of the most popular online streaming services available.
There are millions of songs on Spotify that can be streamed for free.  You can also listen to radios that play songs.
THere is a premium version of the app also which lets you do more.
iHeartRadio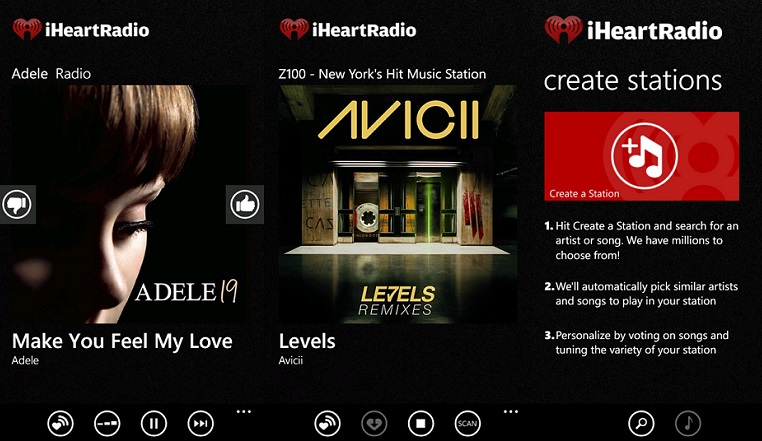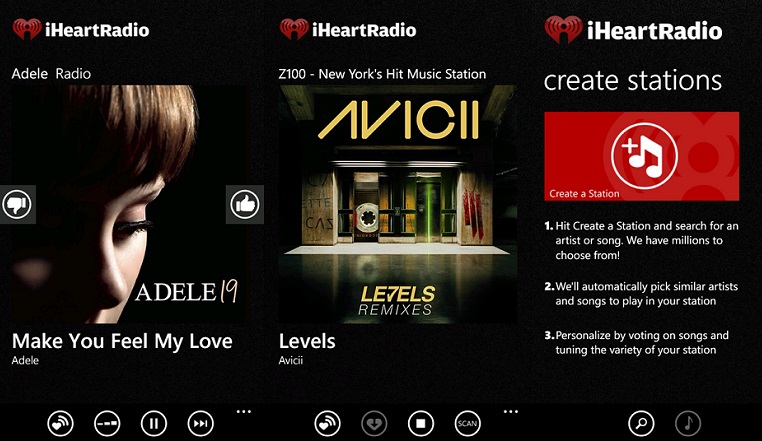 The sleep iOS app has got a great collection of free music. There are different radio channels that constantly stream hit songs.
The free version lets you listen to songs in Radio quality, you can also upgrade to a paid account to get HD quality music.
SoundCloud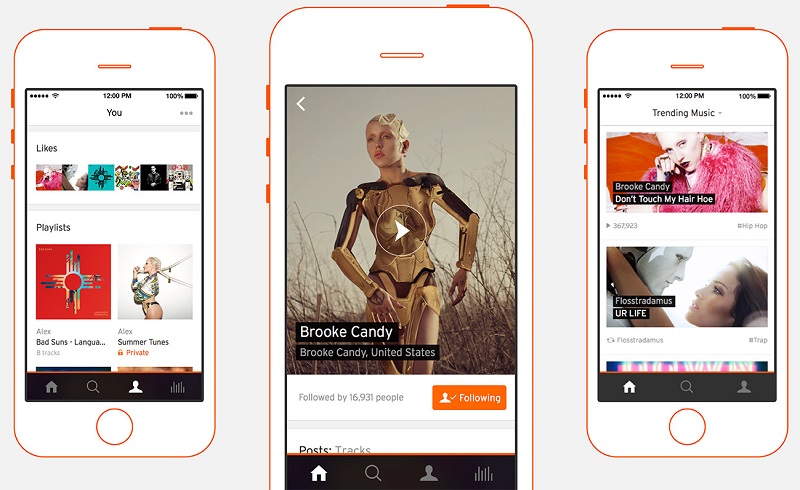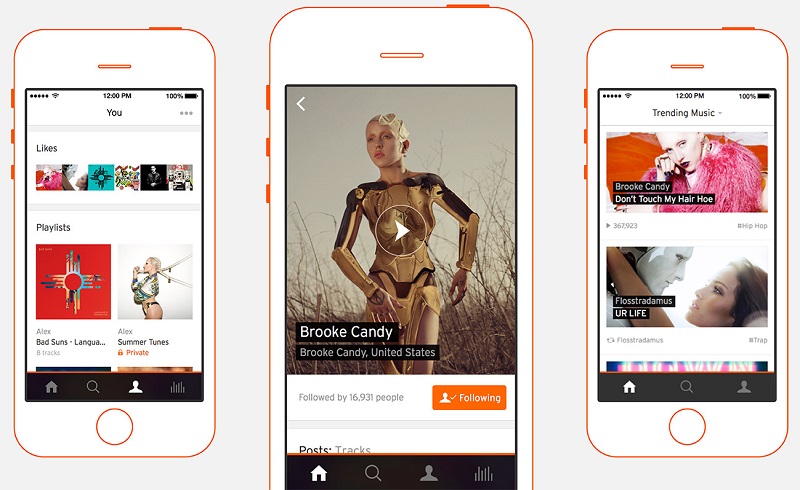 SoundCloud is my favorite app for listening to all kinds of music. It is like YouTube, but for audio files.
It not only hosts music but another type of audio files, such as Podcasts, Audiobooks etc.
There is no subscribe or a paid version, so you get everything for free.
So, these are different sources from where you can download music and songs for using in your projects or listing to them. I hope these sources would be enough for you to get your favorite music to download.