Remove background from a photo but you already know how you can do it in Photoshop on your desktop what you don't know Aisha the newer version of Photoshop app is capable of democracy that sounds in a single click.
In this article, we are going to see how this magic happens in the new Photoshop app.
Make sure you have the latest version of the Adobe Photoshop CC 2018. Launch it and open your desired photo you want to remove the background from.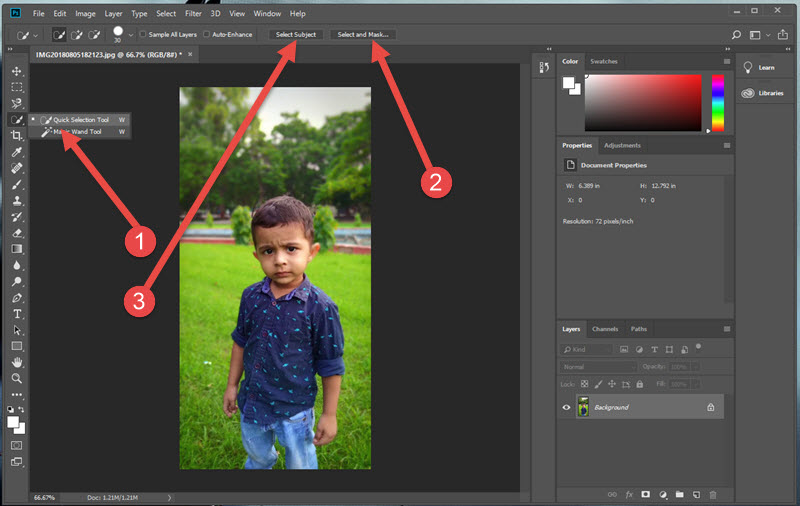 Step 1: Select the 'Quick Selection' tool from the toolbar in the right-hand side.
Step 2: Once you select it, you will see two option appear on the top bar,  'Select Subject' and 'Select and Mask', click on Select and Mask.
Step 3: Once you do that, the image will have a masking layer, simply click on 'Select Subject' and wait for the magic to happen.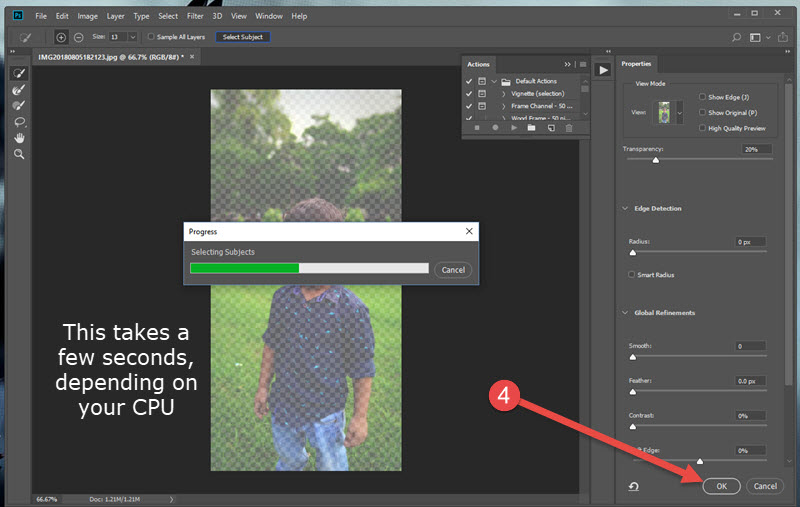 Step 4: You will see the subject has been selected, click on Ok in the properties section on the bottom right-hand side.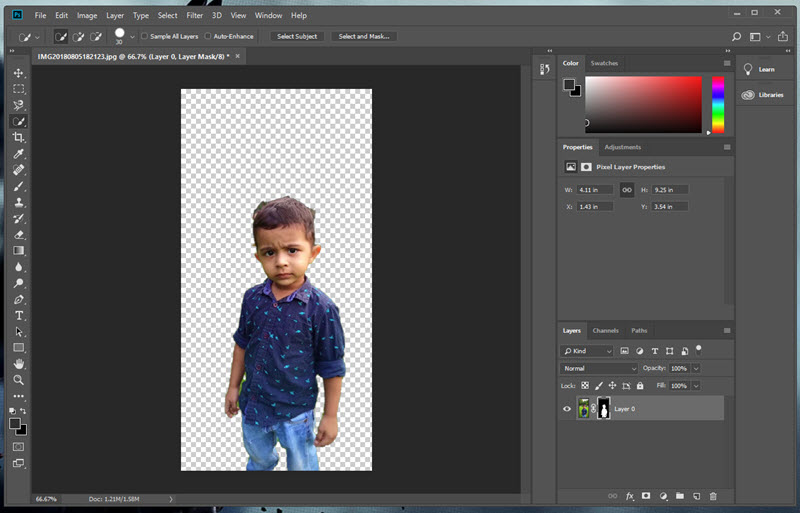 Step 5: You will see the background has been removed from the image, and only the subject is visible.
You can be a little more creative and create a duplicate layer for the image you will be working on, this way, you will still have the original image.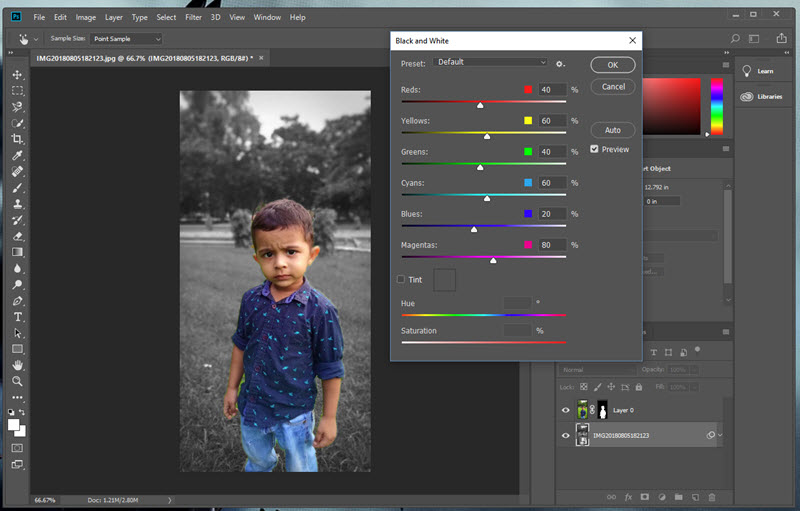 You can then manipulate colors on one image and turn the background as Black and White, or anything as per your liking.
Check out this video showing Photoshop magic in action