If you have got a spare TP-link router, or if you are willing to buy it to make it works as a range extender, I hope you will find this article useful.
With our increased use of the Internet, most of the Homes and Offices are equipped with Wi-Fi Networks for easier access to the Internet on our Laptops, Smartphones and Smart TVs.
But in every home and office, there would be a corner which could be called the Dead zone, as there would be a weak Wi-Fi signal or no signal at all.
This problem has remained there ever since W-Fi came into existence. One of the easiest solutions this problem was, trying to extend the range of your existing Wi-Fi router.
Fortunately, there are a couple of options available if you want to eradicate those dead zones in your home or office.
There are dedicated range extenders available in the market which are as easy as planning something into a socket.
Even the Wi-Fi routers available in the market from the last 2-3 years have an easy option that can be used for extending the range of your existing Wi-Fi.
This article particularly talks about extending your Wi-Fi range using the TP-link router.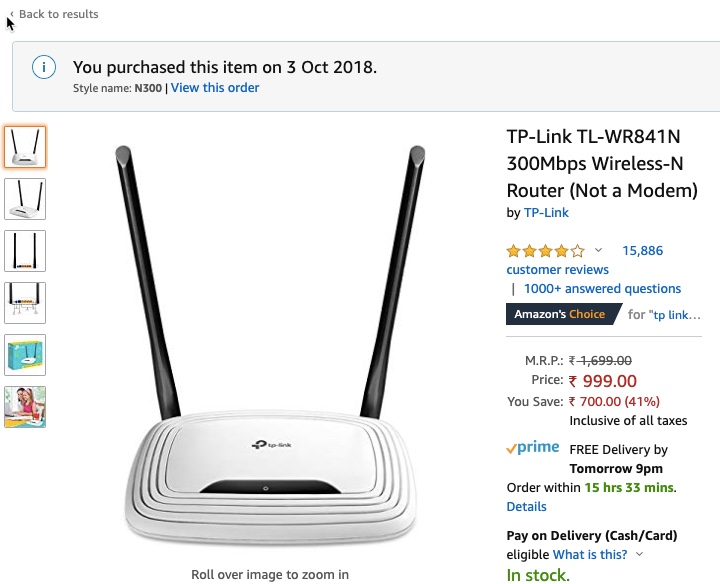 I had purchased this router in the last quarter of 2018, it was my primary router but I upgraded my internet connection, I am currently using GigaFiber from Jio.
Even though the Wi-Fi router from Jio GigaFiber is far superior to the basic model from TP-link, there are still some dead zones in my 3 room, 1200sq ft apartment.
I tried looking for a way I can use the TP-link router as Range Extender because surely there are ways you can use your old router as a Range Extender, there is a bit of tweak that you need to do by following a tutorial on the internet.
I am sure this is how you found this article in the first place :-).
How to use the TP-link router as a Range Extender?
As I said in the article above, the routers these days have the feature of using them as a Range Extender.
There are different modes available in the dashboard area of the router, and it is pretty easy to select the model you want.
This is exactly what we are going to do with my TP-link router.
Login to the dashboard of your TP-LINK router –
The IP address for login into the TP-Link router is http://192.168.0.1/ (alternatively you can also use http://tplinkwifi.net/)
When you are on the login page, you can type 'admin' in both the ID and password fields (if you haven't changed it previously, in which case you will have to use that one).
Note: If you had changed the login password, you can reset the router so that it comes back to default, after that you can use 'admin' in both user id and password field.
Once you are inside the dashboard of the TP-link router, you will find a few options in the left-hand side.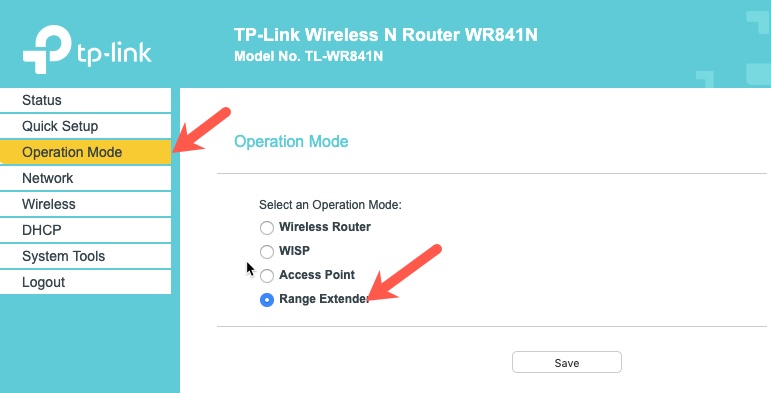 The third option would be operation mode, clicking on which will give you options you want to use your TP link wireless router.
Select the last one which is Range Extender, and follow the instructions.
On the next page, it will show you all the Wi-Fi networks available in your area.
You need to select the one you are using in your home or office, and then enter its password, just like you would do on any device when connecting to your Wi-Fi network.
Once it is done, the TP-link router would reboot once to change the Operational mode.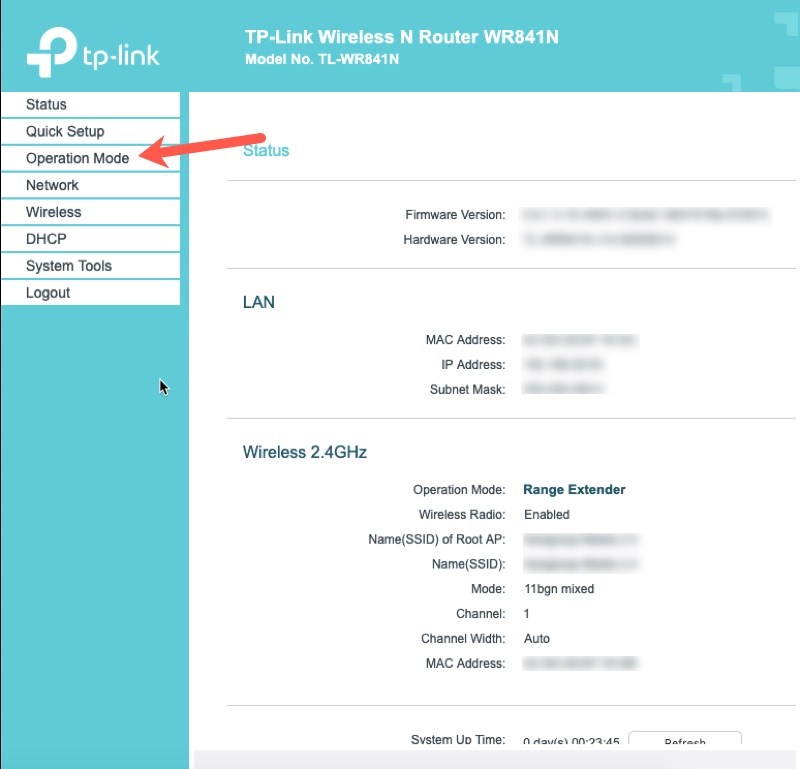 Ok, that you can plug it into a convenient location where your DeadZone could be eradicated.
I am currently using the TP link wireless router as Range Extender and writing this article from the balcony of my apartment which was one of the Dead zones earlier and now gets 99% signal strength.
If you are not comfortable with the guide mentioned above, there plenty of plug n play options available in the market. You can check out this best long range outdoor wifi extender recourse article to solve your problem.
If you currently do not own any Wi-Fi router you can buy the basic Wi-Fi router from TP-Link from Amazon it cost around Rs 999 in India and around $19