Every browser is your window to access the world of information to your tiny devices.
The objective of a browser is to let you connect with the world wide web so that I can conceive information and any Android smartphone has enabled us to browse the world wide web from Virtually Anywhere.
The user interface of a browser plays an important role in giving us a better browsing Experience so in this article we are going to list out some of the best browsers for Android which can enhance your browsing experience.
Chrome for Android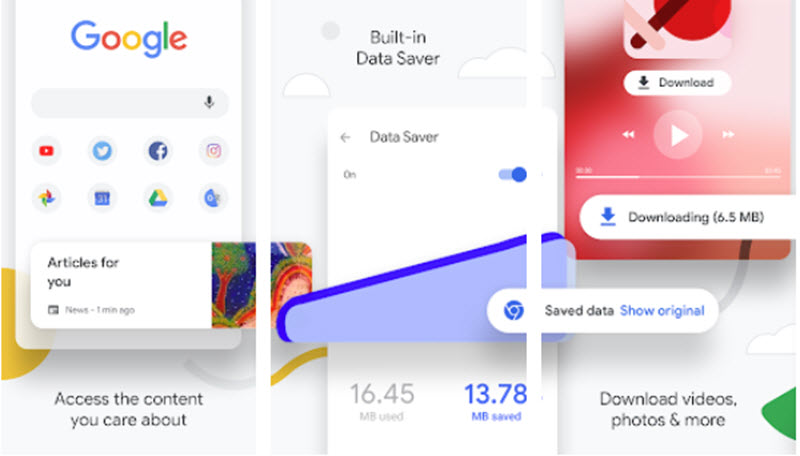 Google Chrome is one of the best browsers for PC, anything at the Team Awesome features on your Android using Chrome for Android.
Yes, it does not support the range of extension available for Chrome, but it can still prove to be a better Browser for Android, especially if you use Google Chrome on your PC.
All your information, be it login credentials, address information, browsing history, recent tab. All of it is available on Chrome for Android if you have logged in using the same Google account.
Firefox Browser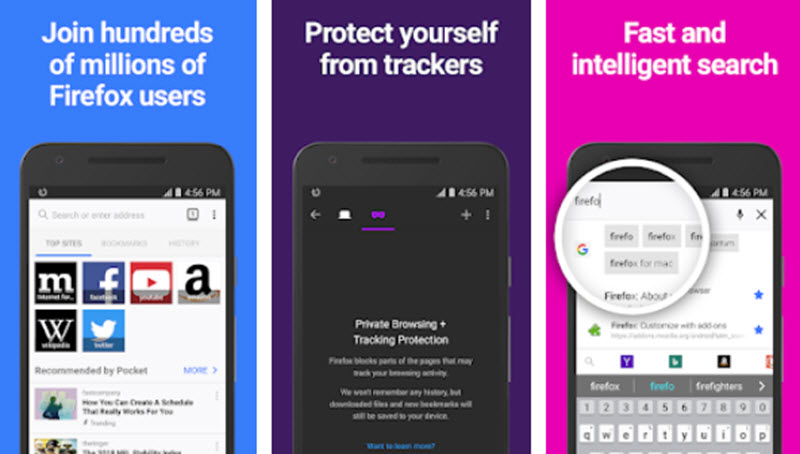 The Firefox browser is also a well-known Browser for PC, and if you are a user of the Firefox browser on PC is then you are definitely going to love the Firefox browser for Android.
If you use the sink feature, it would mean that you get all your browsing history login credentials and everything inside your browser right on your Android.
One of the best features of the Firefox browser that I love is its ability to go full screen and provide the reading mod to give a clutter-free reading experience.
By the way, you can also get the same reference ID on Chrome for Android as well.
The Dolphin Browser
Dolphin browser is one of the first third-party browsing apps that I have ever used on an Android smartphone.
It was one of the first browsers that truly offered an excellent browsing experience on Android Smartphones even in its early stages.
It supports add-ons that add extra functionality to the browser, you can add the ad blocker, you can add gestures for opening your favourite sites faster by making gestures on the screen, it has a flash support, as well as terms of other features.
It's definitely worth a try, the Dolphin browser has come a long way since I last used it, and definitely deserves to be in this list.
Brave Browser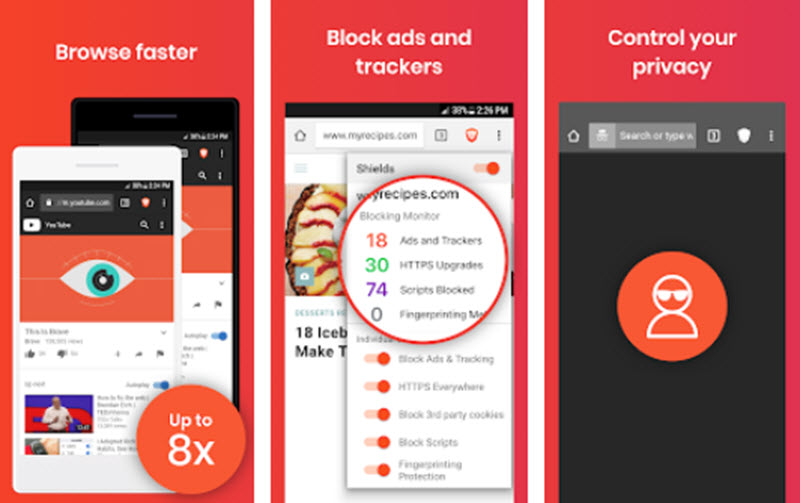 The Brave browser is another excellent Browser which came out in 2016.
It is most popular for being a non-trackable Browser which blocks with cited trackers, as
And improve the online privacy of users by sharing less data with advertising companies.
It is designed for providing fast and Secure browsing experience for users and has https everywhere.
Insist the browser cuts most of the things a website renders and loads to your device it also uses less battery and is also great on performance.
Opera Mini Browser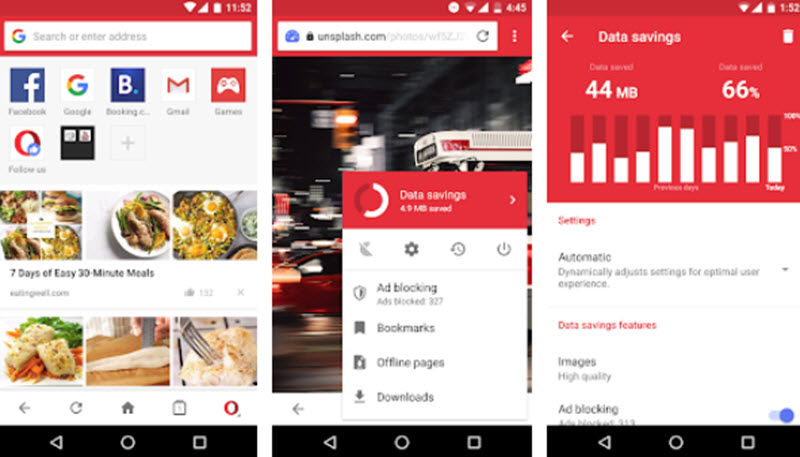 Opera Mini is one of the oldest processes that was initially found on Nokia smartphones, even though it made its entry on Android a little late, but it was fast to catch up with other browsers.
Opera Mini as the name suggests is an extremely lightweight browser that gives you a stripped down version of a website meaning it can be opened even on the slowest of internet connections.
Some additional features include news updates on the homepage, speed dial, private browsing, Night mode etc.
If you happen to visit places where internet connection is weak then you surely are going to love OperaMini because of its capabilities to work on the slowest internet connections.
UC Browser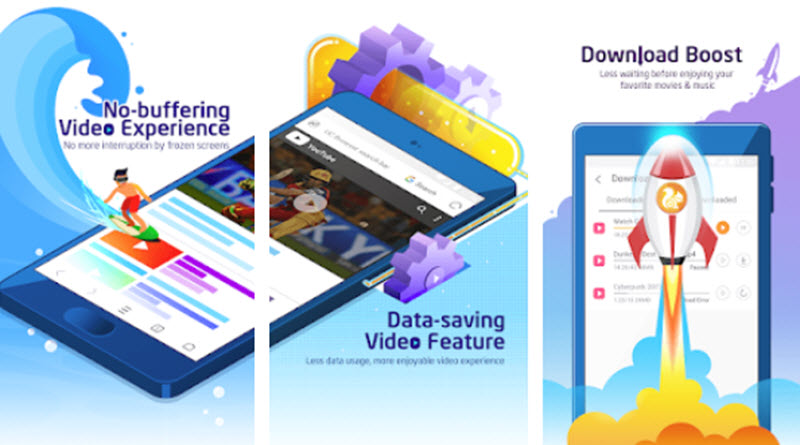 The browser is backed by China giant Alibaba and has been criticized a lot for its privacy issues, no one can deny that it's one of the fastest browsers available.
It's truly a multi-platform browser that is available for other OS as well including Blackberry OS, iOS, Symbian, Windows Phone.
It is pretty much like the Opera Mini or we can say that OperaMini has taken a thing or two from the user browser such as showing news updates on the home screen.
CM Browser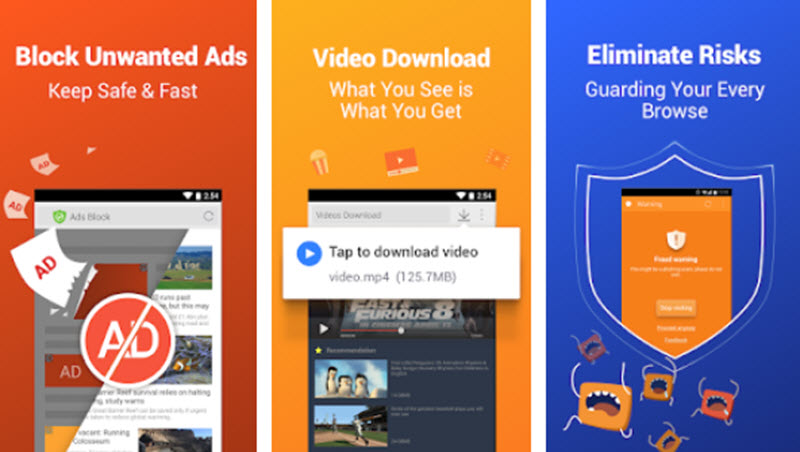 CM browser is also one of the popular browsers available for Android, it has been appreciated by a lot of users. It's lightweight and comes with an inbuilt antivirus engine, that keeps you secure from spyware and adware while you are browsing.
It has got all the essential features that one required in a browser such as an ad blocker, speed dial, Incognito mode, gesture control, face translator etc.
The key feature of this browser is that it automatically deletes all your browsing history, once you exit the app.
So this app browser can be used as a secondary Browser and can be useful when you do not want to be tracked or leave your face behind.
Lynket Browser
it's an excellent browser that I started using lately, it has actually replaced the Flynx browser that I was using earlier.
These are actually great as a secondary browser because it solves a particular problem, which is, opening links from different apps.
Be it on Twitter, Facebook or Gmail, the links are opened in a Facebook Chathead like Bubble.
This helps you in getting done with your work in that particular app then come back to the link by tapping the bubble.
Flynx automatically loads the webpage in the background, but Lynket opens it in full-screen mode, and since it uses Chrome browser engine, it also is useful in logging into accounts if you use Chrome for Android as your primary browser.
Puffin Browser
Puffin Browser is another popular name for browsers for Android. It supports Flash Player, which means you can play flash based web games on the browser.
The Puffin Browser comes with a virtual trackpad and gamepad, and its other features include cloud support colour themes for toolbars and sidebar. Incognito tab. etc.
Puffin Browser also can be your secondary Browser for the times when you required to play flash content, how to do other things that you do not want to do in your main browsers such as Chrome for Android or Firefox browser.
So these were 9 of the best browser apps available for Android, you can use either of them or a mix of them to get a great browsing experience on your smartphone.