I constantly get the same MEMEs, and Jokes in WhatsApp in different groups, It's so much that my phone just get's filled with the same images. If only there was a way to fix it. 
The above question is asked by one of our readers, But I think it is quite a common issues, we will be sorting this out in this particular post. Here we go
We have WhatsApp, We have Snapchat,  Instagram, and other instant messages, where we get same jokes, same MEMEs, Same Good Morning Graphics, that our smartphone is filled with multiple duplicate files and if we can delete them for these files we can save quite a lot of space.
If you want to save some space on your mobile phone by deleting the duplicate files on your Android mobile phone, then here is an app that can help you do that easily.
The app that I am talking about is from Google itself it's called Google Files Go, it was released a couple of months ago but has improved quite a bit, in fact, we have written about it in detail.
The purpose of Google Files Go is to help you manage space on your mobile phone smartly, and one of its features is to check for duplicate files and giving suggestions so that you can easily delete all the duplicate files on your mobile phone in a single tap.

Even though we have got so many other Instant Messaging apps, the main culprit is WhatsApp, where we have different Groups and sometimes we ourself share the same images in different groups which save multiple instances of the same image on our phone.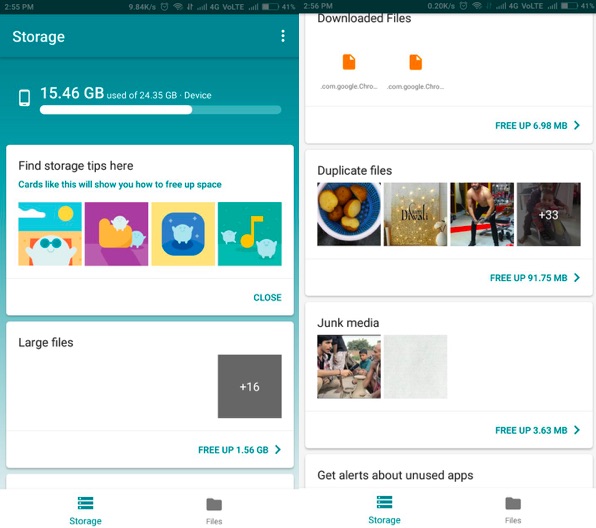 If you want to do it manually, it is going to take a bit of your time, because you will have to go through all the photos to select the ones that you do not want, this app simply automates the process, So, it is not only a saving space but also your precious time that you can spend productively.
Alternatives to the Google files go app
If you are looking for alternative apps for some reason in there are a handful of them available in the Play Store.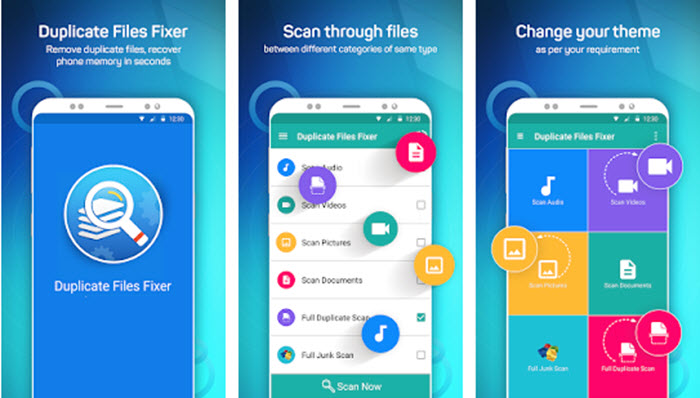 This app called DuplicateFiles Fixer it is also a handy app since it is specifically made for deleting duplicated images and does its job quite well.