The Asphalt 9 Legend, which is one of the most awaited games for 2018, has finally been released and brings a lot of changes and improvements with more customization abilities.
Previously, the Asphalt 8 Airborne, which has made its way to several of our list of best games available for Android, has now got an update, the Asphalt 9 Legends.
Just updating you that this game got over 10 Million+ downloads worldwideso far. 
With Asphalt 9 Legends, the players will now be able to collect up to 50 cars, there is a dedicated car customizer which lets you define the exact color and the type of car.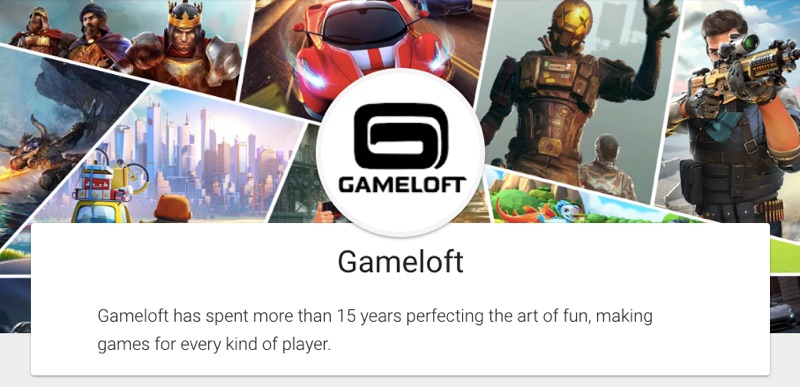 The Asphalt game series is from a popular game developer Gameloft, which has earned its name because of this very game.
It has just been few hours is the game is released in the Play Store and it has already got and around 4.6 of ratings and Installed over 50 thousand times.
And, like all other parts, the Asphalt 9 Legends is also free to download and play without having to pay anything, apart from the in-app purchases for some extra features inside the game.
The file size is around 65 MB along with 1.5 GB of additional files to download for the game to be played.
Here are some of the initial reviews posted by the users on Play Store.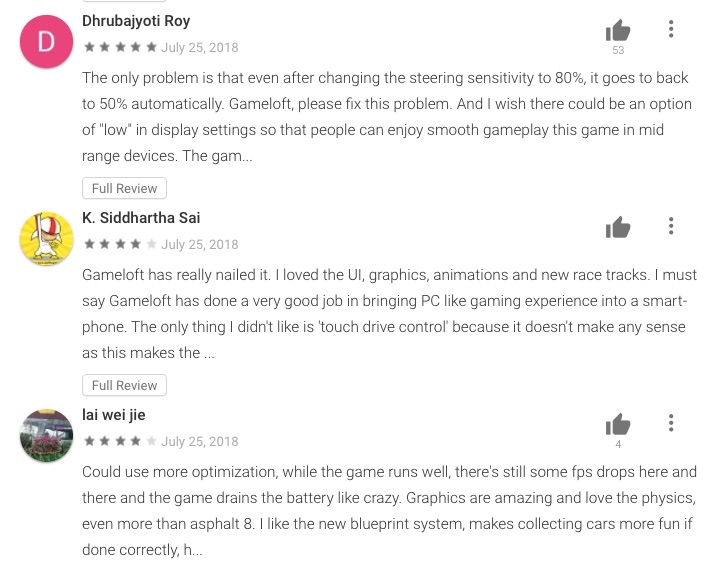 Here is the link to download Asphalt 9 legends for your Android phone from the Play Store.
Download the offline installer of the Asphalt 9 Legends
Although Asphalt 9 is on Play Store, if you want to download the offline installer so that you can install it on Multiple Android devices or on devices where it can't be directly installed from the Play Store, you can get it from the APKMirror
Click on this link and then click on the first result for 'asphalt 9' it is most probably the latest APK file for Android.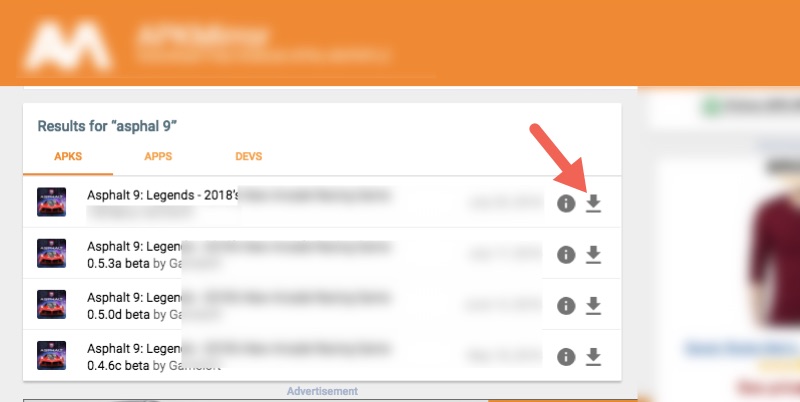 It takes to the individual page for the version, which will have the download link for the APK file.
Click here for the version 1.5.3a  version when it released. (on April 10, 2019)
Download Asphalt 9 Legends on PC
If you are looking to play Asphalt 9 legends game on your Windows PC, check out this articles to know how you can play Android apps on your computer.
This will also allow you to play not just Asphalt 9 legends game on your Windows PC but all other games as well.
The process of downloading and installing the app on your PC is pretty much the same to you can follow the links mentioned in the article about.
5 Best Multiplayer Racing Games You Can Play Offline on Android