Did you know that you can save hundreds of dollars if you cut the cable and enjoy TV shows on the internet?
Don't worry, we have got a handful of websites to list in this article so that you can enjoy TV shows online for free.
Here are top 10 sites for streaming TV shows online free
1. Tubi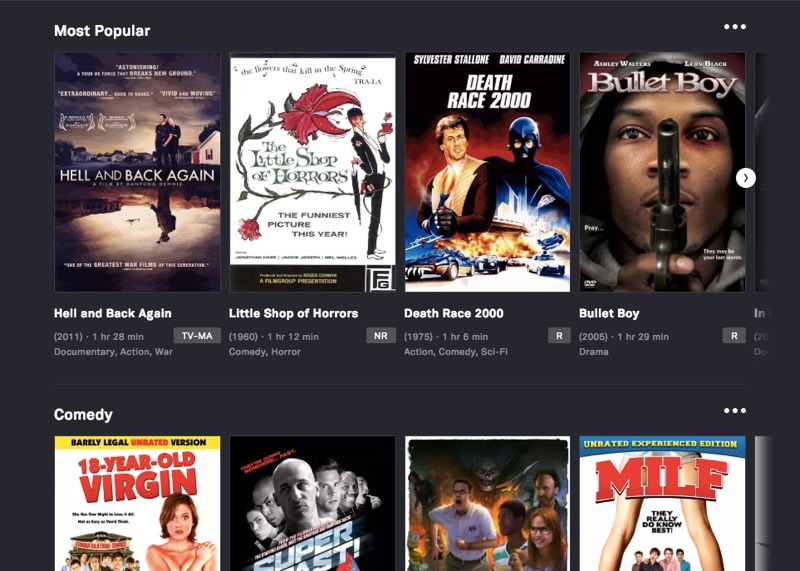 This online TV show streaming will let you watch anything listed on the website without signing up for an account.
But if you want to get a better TV show watching experience on the website, you can create an account, so that you can resume your playback on other devices as well.
The interface of the website is quite clean and the categories are also well maintained.
This website has got a great collection of movies as well as TV Shows so you might find few of your favorite ones on the website.
2. Yahoo view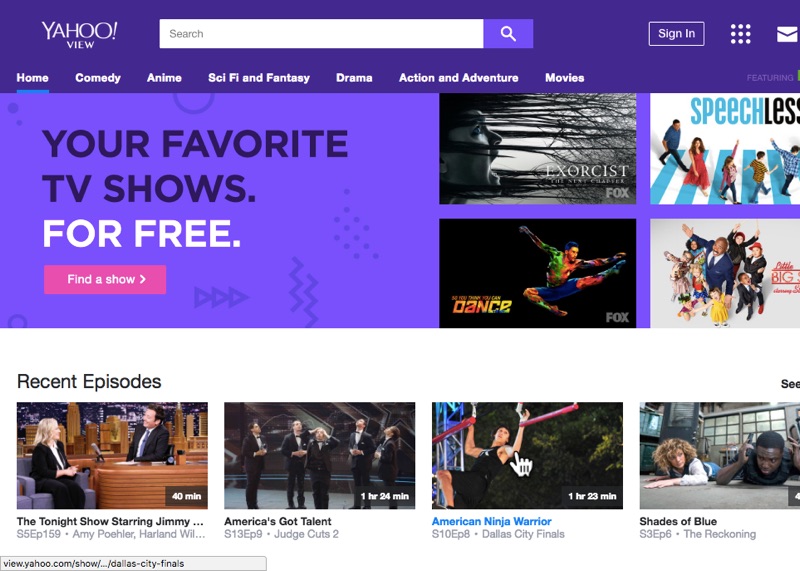 Yahoo view is video streaming service from Yahoo, it lets you view a number of TV shows online for free. You get TV shows from different genres such as Comedy, Drama, Reality etc., and there is also a 'Kids Section' where all the famous cartoons like Ben10 and PowerPuff Girls are available.
Yahoo view also has got a lot of Anime series, so it is quite a nice place to check out your favorite Anime series as well.
3. Popcornflix
This TV streaming website lets you watch TV for free legally. There are lots of original content that are hosted on the website across different channels such as Action, Comedy, Drama etc. There are as much as 100s of TV series available on the website.
You can set up an account and use the same account on different devices to play and resume your favorite shows accordingly.
The website also hosts some really old classic shows such as The Adventures of Super Mario 3 Bros etc.
4. Retrovision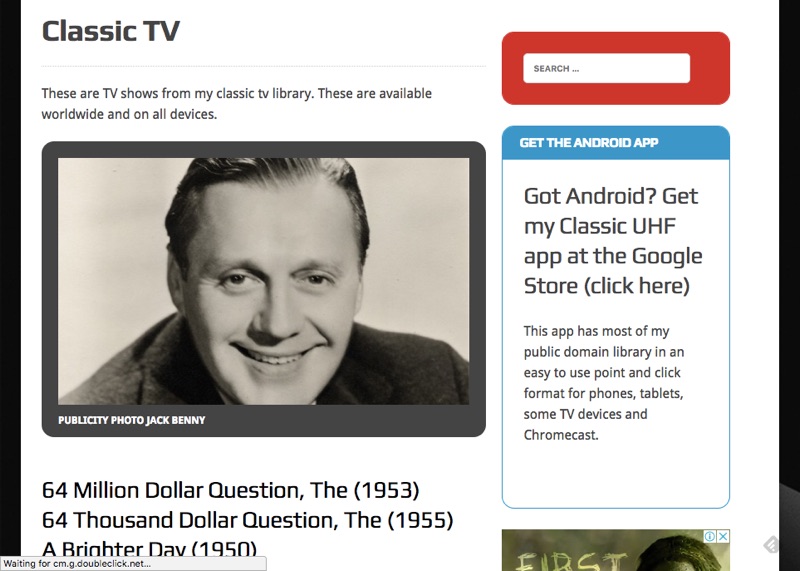 if you are looking for old classic TV shows, then this website might help. This website offers free classic TV shows, it has got a great collection of classic movies, some classic shows are from event 50s and 60s.
All the TV shows available on the websites are already available in the public domain, so they are legally safe for downloading or streaming.
The user interface of the website is pretty straightforward and you will see the TV shows listed on a single page.
5. CW TV
The website lets you stream the content hosted on the website for free. It has got a good collection of some Superhero Shoes such as Arrow and The Flash.
There is also another type of TV shows available in different Genre that are categorized accordingly.
6. Pluto TV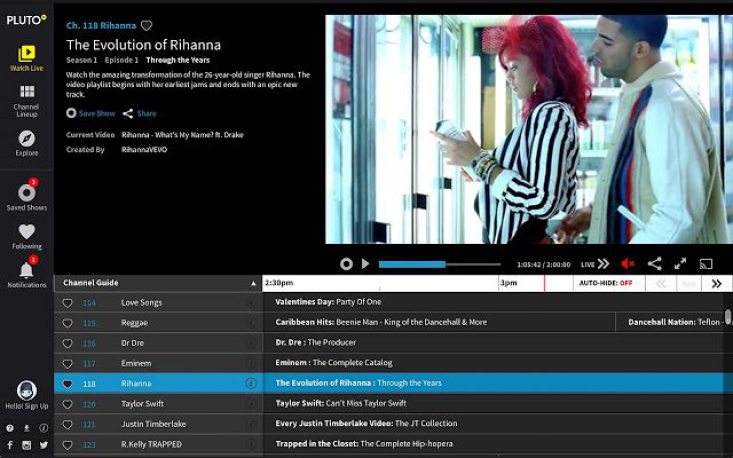 The user interface of this website is pretty much like a TV, where you can change channels to find what you want to watch.
It offers free TV show streaming for a lot of TV shows, that are listed on its website.
The TV shows are properly categorized as Comedy, Entertainment, Lifestyle, Movie etc.
7. Yidio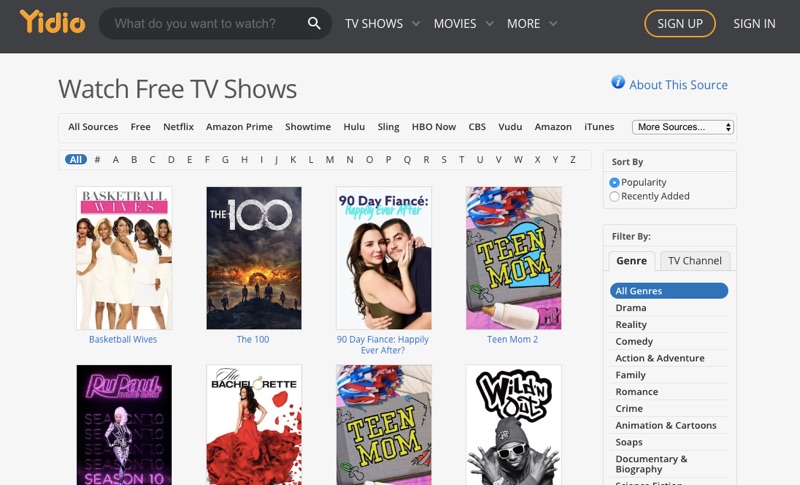 The website is actually a collection of third-party websites, hosting different types of shows.
The website act as a compilation of the best sources to watch your favourite TV shows online.
The website has both free and paid section, the paid section require a monthly fee to stream the content, but the free section has got a lot of resources to watch TV shows for free.
You can use this website if you are not able to find your favorite TV show on all the other websites mentioned above.
8. Snagfilms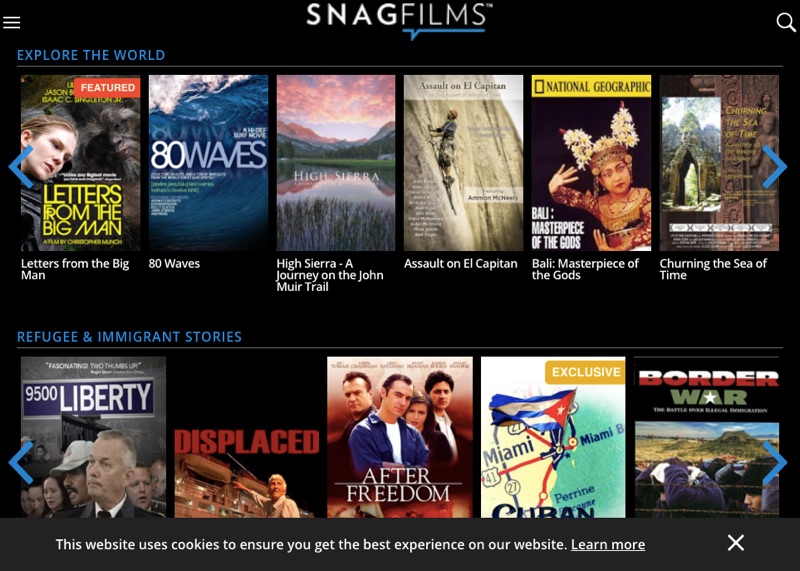 The Snagfilms website also covers a lot of TV shows categorized differently such as Drama, Kids, Family, Home of world history, etc.
The website has got quite a good collection of Classic Movies and Award-winning documentaries you might love watching,
The website is also available for different platforms, such as Android, iOS, Windows, Roku, Smart TV.
You might have to go through some in video ads while watching the content, but it should not be a problem since you get to watch awesome TV shows for free.
9. Crackle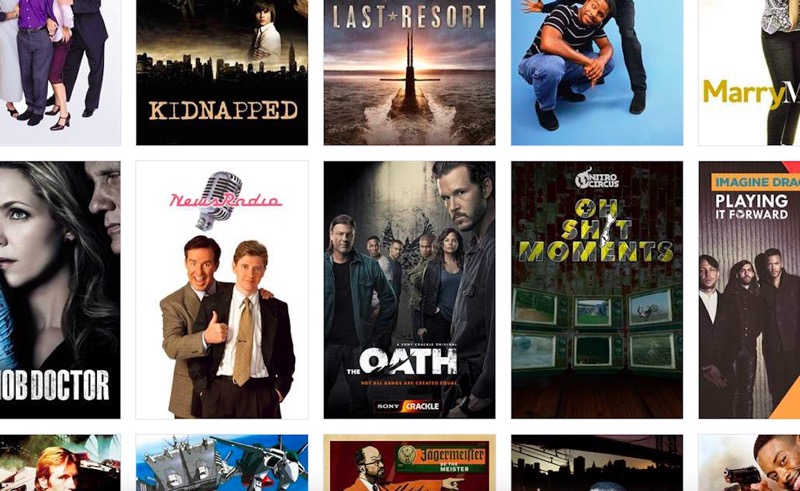 Crackle is another video streaming website that lets you watch TV shows for free, the website is owned by Sony so it is quite trustworthy in regards to quality and reliability.
The website has got a great collection of famous TV shows like Seinfeld, The Shield etc.
The TV shows are organized categorically and there is also a search option to find your favorite TV show if it is available on the website.
Also, Crackle is free to watch and there is no limit on watching TV shows on the website.
Along with the website that you can browse through a browser, Crackle also offers Android and iOS apps to watch TV shows online.
So, if you create an account, you will be able to continue watching the TV show on a different device.
10. YouTube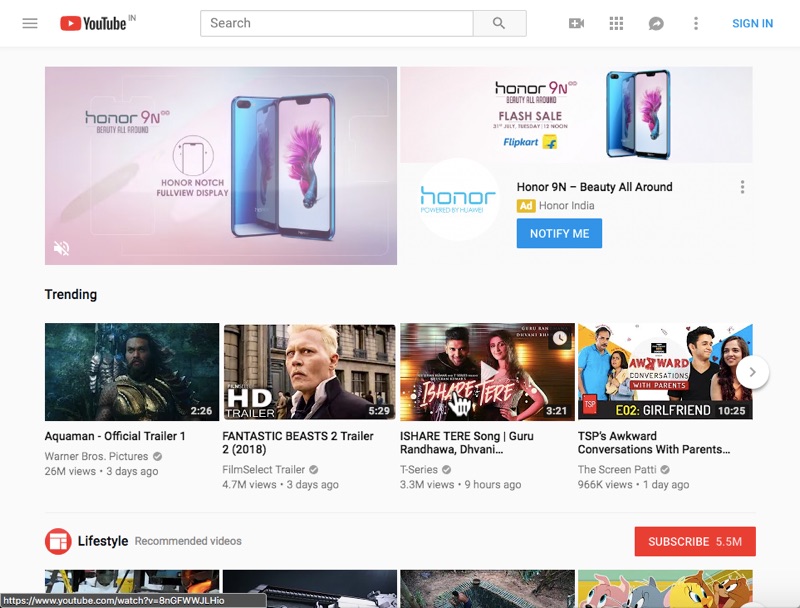 Lastly, you can also check out YouTube for watching TV shows online.
YouTube is probably the largest video streaming platform on the internet, and it is a crowd source based platform meaning anyone can create an account, and upload their content.
So, not just a prank videos or cat videos, the website also has got full-length Movies and TV shows.
Even though they are not available legally and it is against the terms of YouTube policy, but there are still a lot of Movies and TV Shows that go unnoticed by YouTube and they remain hosted on the platform.
You can try searching for your favorite TV Shows and you might find them already hosted on YouTube, if YouTube has not removed it yet.
---
, these were some of the best sources for your daily dose of entertainment for watching TV shows online for free.
Apart from all the websites mentioned above, there are plenty of others but you might face some kind of issue with of one or another.
Even the sources mentioned in this article are not perfect, but since you are able to watch TV series for free, I think it shouldn't be a problem to have a technical glitch here and there
While we are here you can check out these apps to watch TV series on your Android.