We have mentioned it numerous times on our blog that Google Photos is one of the best apps for keeping a backup of all your photos, because of several reasons.
Number one reason is that it offers truly unlimited storage for your photos and videos secondly it has got an amazing search thanks to the machine learning and artificial intelligence,
And thirdly, its Facial recognition is so on point that you can literally find every photo of a particular person just by tapping on their face.
Now, let's talk about the issues of Google Photos not backing up all the photos and videos.
Like every other App, you might end up facing issues with the Google Photos as well. In some cases, Google Photos is not backing up photos in the background, or Google Photos is not taking backup of videos, or, it is not backing up photos at all, there can be different scenarios so we will take them one by one.
Switch to Wi-Fi for backing up photos or use cellular data.
Google Photos by default only uploads photos and videos when it is on a Wi-Fi network there is an option in the settings of Google Photos where you can enable backup of photos and videos even on a cellular network.
So if you are using an unlimited cellular data plan, you can enable it. This can be turned on from the backup and sync section, by toggling the button which says use cellular data to backup photos.
You can also toggle the button which says use cellular data for backing up videos but I wouldn't recommend that.
Turn on backup and sync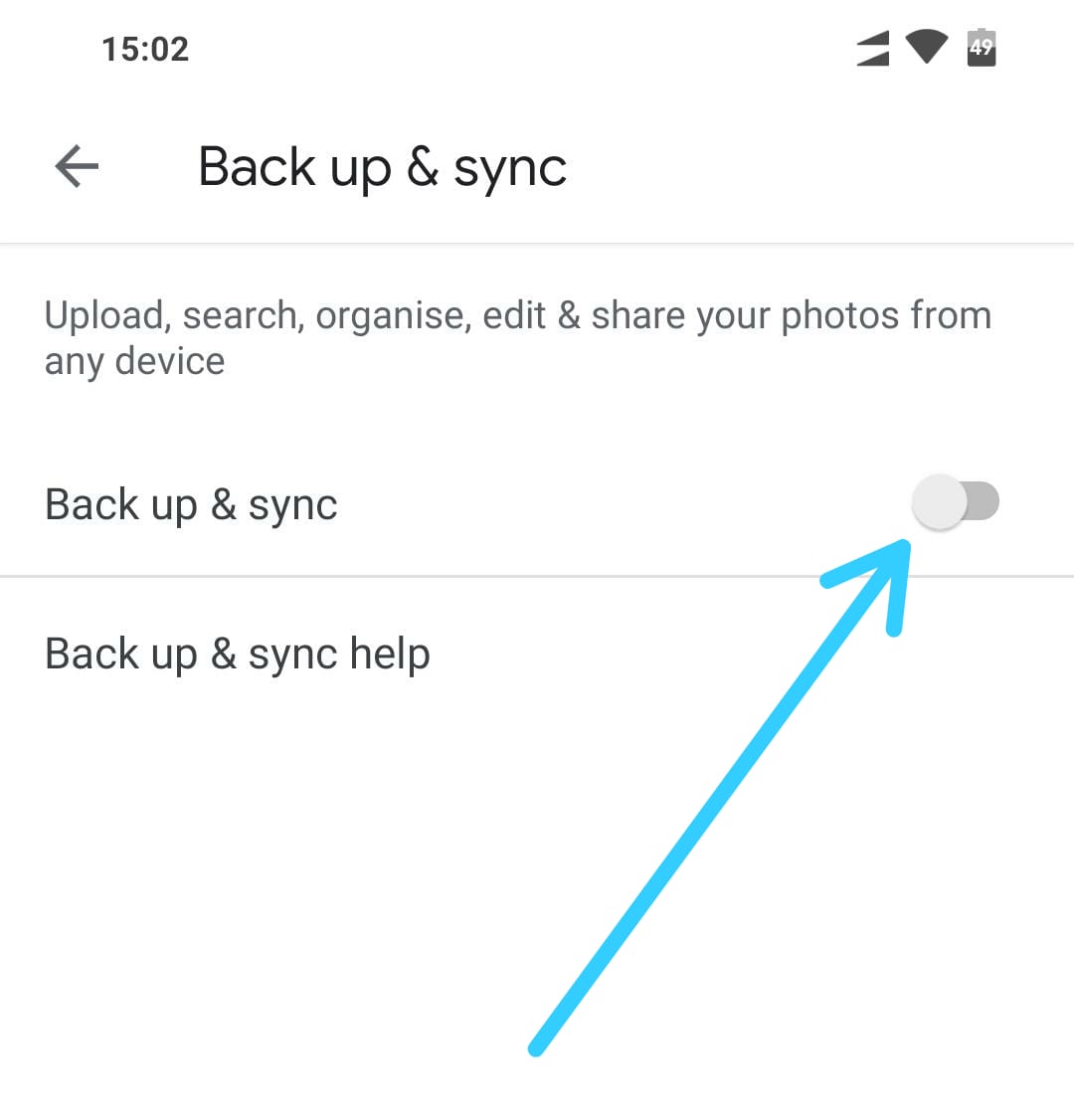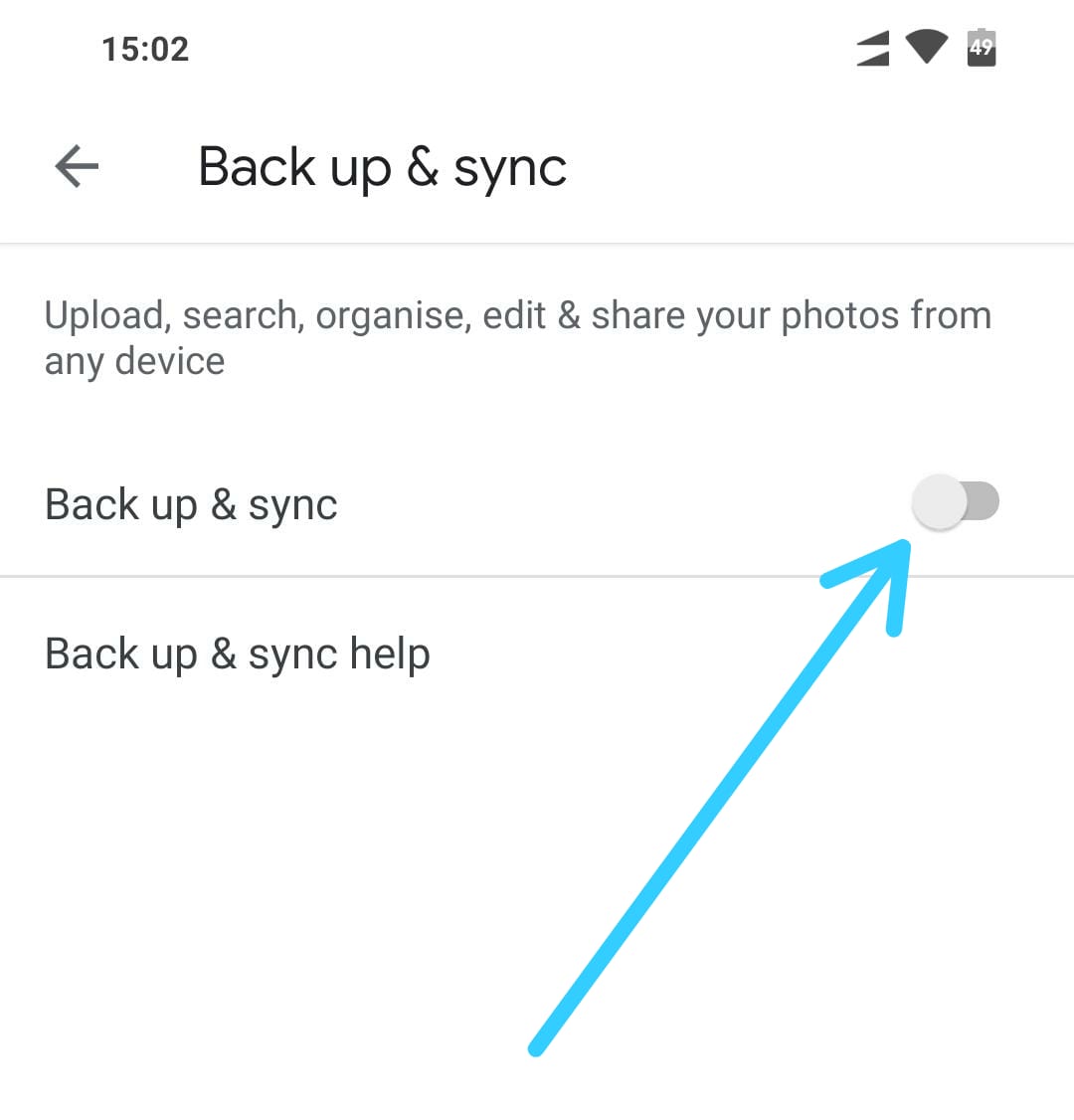 This is pretty obvious but it could be possible that you have not been using Google Photos lately and you don't remember turning off backup and sync, maybe you should every visit the Google Photos settings area to check whether the backup is enabled or not if it is not enabled enable it.
Give it required permission on your smartphone
If Google Photos do not have permissions to access your photos it might not work the way you wanted to, especially on iOS devices, where you might have to give Read and Write permission to Google Photos from the privacy section under settings.
In the Privacy section, you will find photos tapping on Photos, you will find Google Photos in the list, you have to tap it and then give it a Read and Write permission.
Turn on background app refresh
Google Photos are not backing up photos when it is in the background? This issue might not be as big on Android as it is on iPhone.
You need to enable background app refresh for Google Photos on iOS devices if it is not already given.
Select Free Unlimited Storage
Even though Google offers free unlimited Storage for photos and videos by default, it reduces the size of the files to some extent, but they still look great since the reduction is not as aggressive as it is on WhatsApp on other apps.
But there is however another option that lets you keep photos in its original size, but then you do not get free unlimited Storage for your photos and the space occupied by the original photos state from the 15 GB storage of your Google Drive.
So, if by any chance, you have selected to store original files in Google Photos, Google Photos will not back up any more photos if you have used the entire 15 GB slot.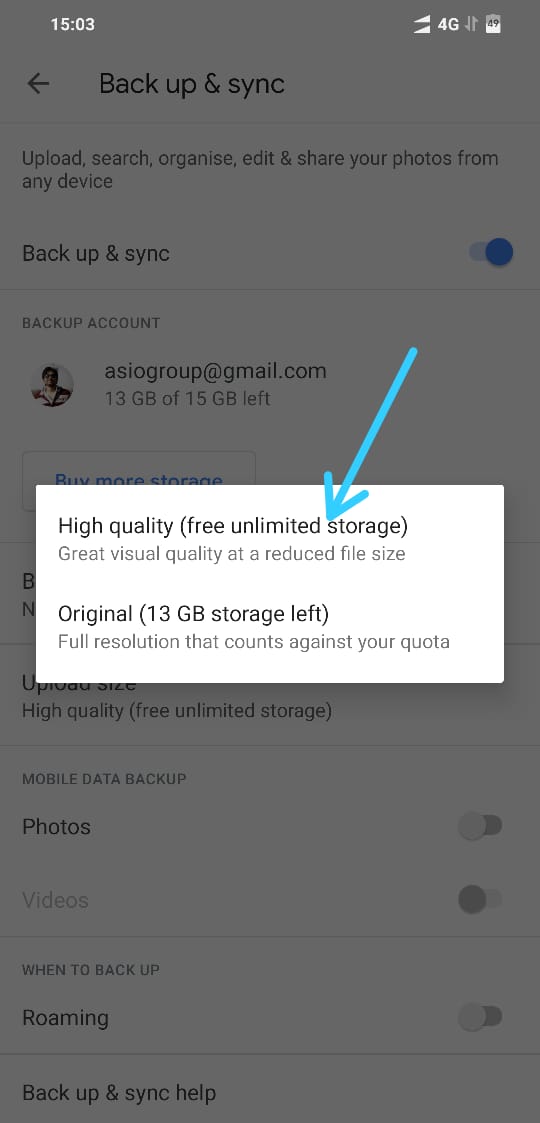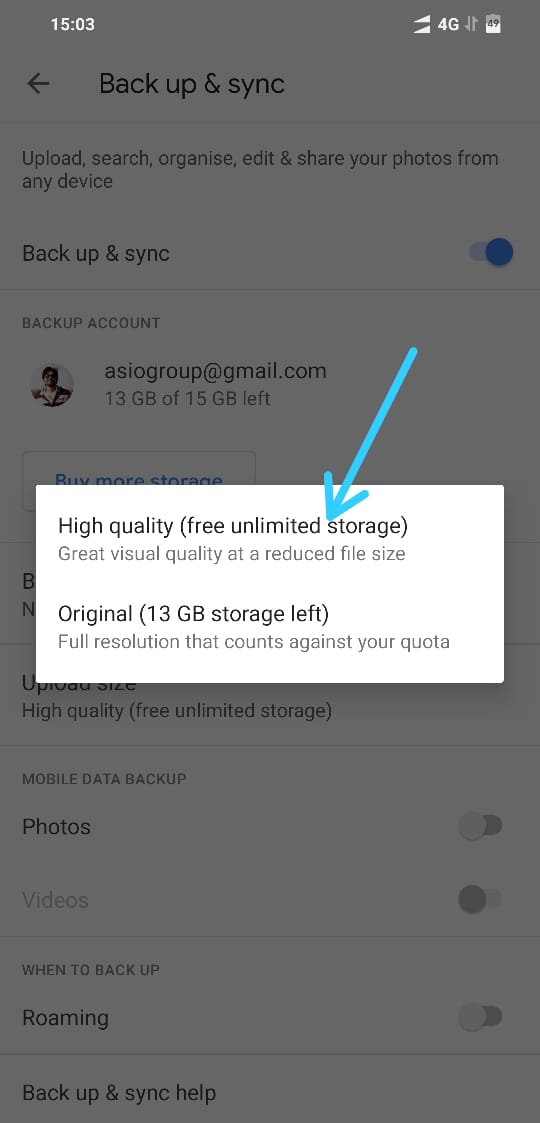 So make sure you select High Quality (free unlimited storage) option in the settings area of Google Photos.
Update or Reinstall the app
Sometimes the issue can also persist when you have not updated the app in a long time, in simply updating or Reinstalling Google Photos can solve your problem.
Hello to Google Play Store to find if there is an update available for Google Photos in then update your App accordingly.
If this still does not fix the problem, you can try restarting your device which was pretty much every time.
I hope this article solves your issues with Google Photos, if you are having any. If the solution is not given above, please use the comment section below to share the exact issue you are facing with Google Photos, we will try to find a solution and update the article accordingly.