Even though each one of us has got their smartphones personal and have put some kind of security lock on it, the iPhone X and above models of iPhone are equipped with more advanced technology, the Face ID, which makes your face your password and you can unlock your iPhone with it.
And no WhatsApp has rolled out this new feature which takes advantage of the face ID on iPhone and you can now lock even your WhatsApp using this feature.
Our smartphones are surely personal but there are times when you have to share it with someone, maybe for them to make a call, or view some photos, but you do not want them to be sneaking into your personal conversations on WhatsApp which is why features like this can come in handy.
There have been third party apps which have been offering this functionality of locking any app so that an iPhone owner can restrict access when he lends his phone to someone.
Now WhatsApp has got this feature natively built write into its app.
The feature was long rumoured and it is expected that this will be rolled out soon on Android Smartphones as well.
Though there is no shortage of apps that can lock certain apps like WhatsApp so that no one can look into your private conversations, it will still be good to have this feature natively available inside WhatsApp.
How to enable Face to unlock in WhatsApp?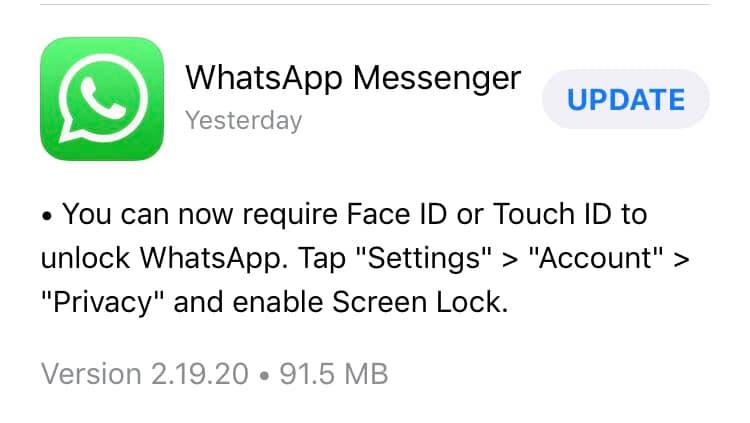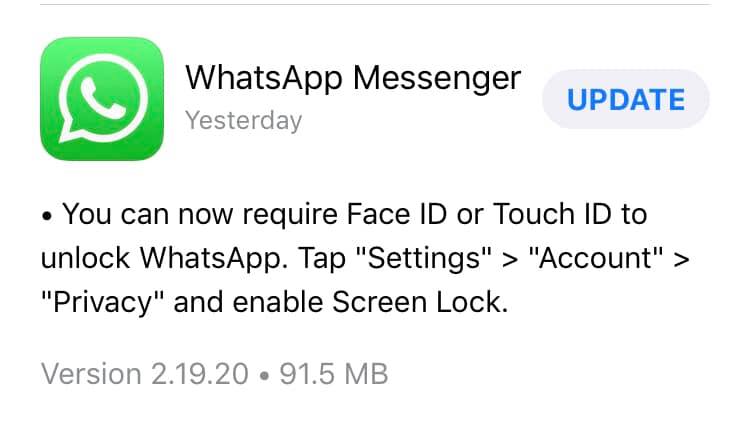 If the feature has been rolled out to you, you can tap on Settings then go to Accounts, and then tap on Privacy and enable Screen Lock.
After you have enabled the Face Unlock for WhatsApp, every time you open the app it will ask you to authenticate yourself using the Face ID or the Touch ID, depending on the hardware of your device.
Another thing to note is that you would still be able to see the notification and reply to it from the notification area however you will not be able to enter WhatsApp without the authentication when you tap on the notification.