Are you looking to install iOS on Android mobile continue reading this article to know whether it's actually possible or not?
Before we get started, if you are looking to move from iOS to Android, please check out this guide which will help you move your data from an iPhone to an Android mobile phone.
If you are actually looking to install iOS on an Android mobile, I'm afraid to say that it isn't actually possible, at least as of now.
It may have been done, but not in real life scenario. Theoretically, it is actually possible, if you to make changes in the iOS, so that the drivers and modems on Android mobile phone can run.
But it requires a lot of technical knowledge and plenty of time.
You will be surprised to know that you cannot even install an Android OS of one mobile phone to another.
There are different drivers required for the hardware to work, and this is why all the mobile phone manufacturers bring their own version of Android since a lot of work is required for the OS to work on the hardware of an Android phone.
How to get the iOS look on Android mobile
If you love the look and feel of iOS and wanted to install iOS on Android smartphone for just that, it might be a good idea to install third party launchers that give you a look and feel of an IOS.
There are plenty of third-party launchers available in the Play Store that offer a clean and minimalistic look of iOS.
What they actually do is, put the wallpaper found in iOS, which is actually pretty easy, you can simply download it from the Internet.
Other than that, the app icons are changed, which is also possible in Android. Then it will add some widgets to the Home screen to make it look like an iOS.
Check out some of the best third-party iOS Launchers available in the Play Store.
Phone X Launcher
Do you like the user interface of the newly launched iPhone X and iPhone XS? And the phone X Launcher is a third party launcher which has a similar look to offer for Android smartphone.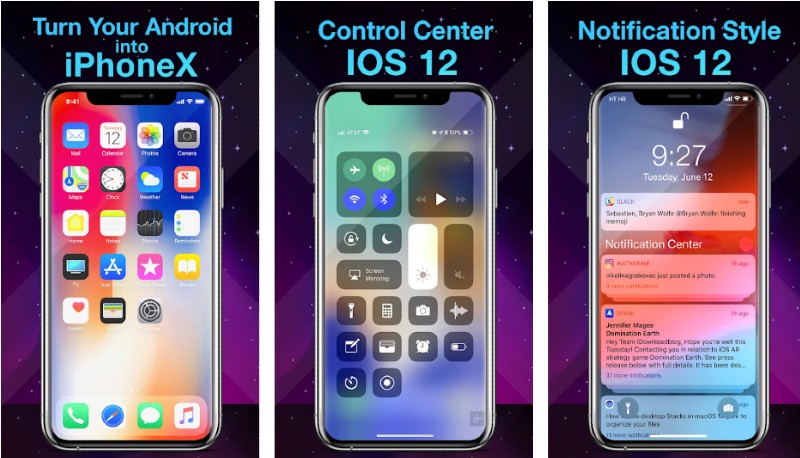 You just need to download it from the Play Store and install it on your Android mobile phone.
The third party launcher will instantly transform the user interface of your Android mobile phone into a beautiful iPhone XS.
Launcher iOS 12
As the name suggests, this third party launcher called launcher IOS 12 offers the user interface similar to iOS 12.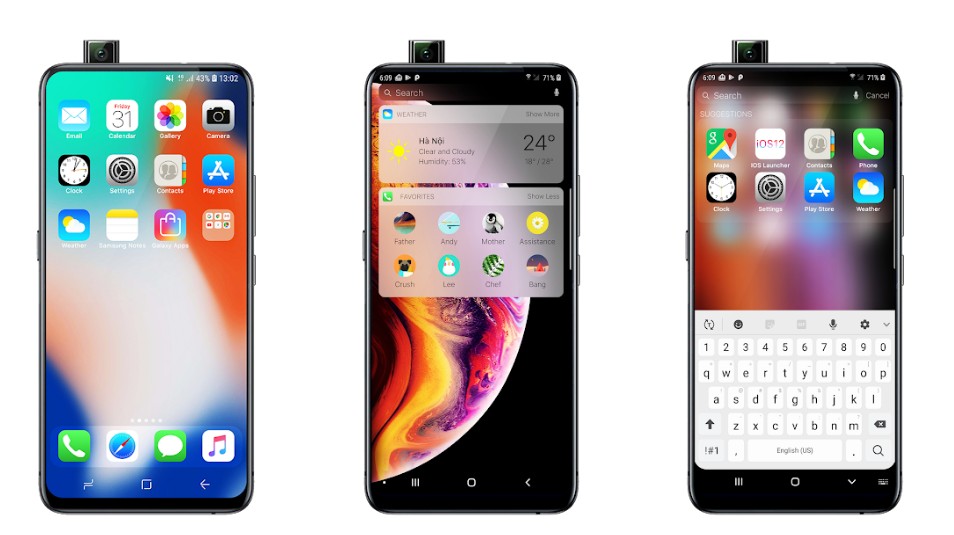 The launcher iOS 12 brings its own control Centre as well, which gives you quick access to talk girls like Wi-Fi, Airplane mode, Mobile data, Bluetooth, Music player etc.
The launcher iOS 12 also offers a clean weather app just like the iPhone XS.
Works on most of the Android Smartphones running on Android 4.1 or higher.
OS 12 iLauncher
OS iLauncher is third party launcher which gives you the look and feels of iOS on an Android mobile.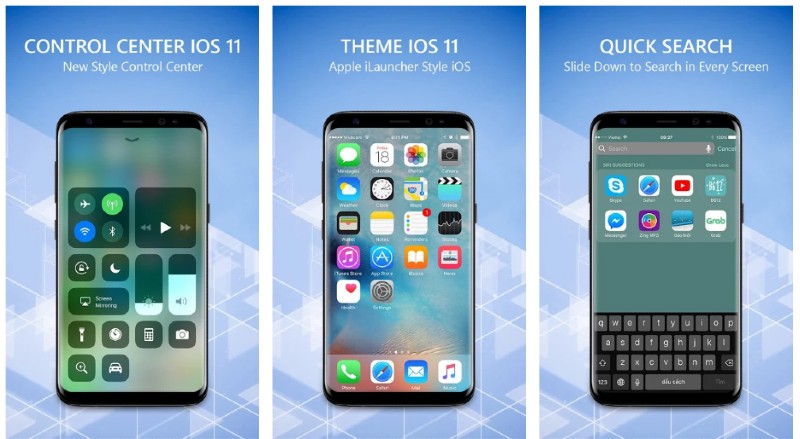 Third party launcher offers an almost iOS-like experience. Like the other app launchers mentioned in this article, this one also removes the app drawer.
It also changes the icons of utility apps to match with the one you get on iPhone, it also has the Control centre.
Third party launcher also gives you the iOS feel, when you have to uninstall the apps by long pressing on the icons.