If you have ever tried to download a photo from a particular website, and it was downloaded in a format which does not open in the photo gallery of photo viewer app of your choice, you will find this article useful in learning how you can save Google's WebP images as a JPG or PNG.
Watch the Video Tutorial
What is WebP format?
It is a format invented by Google to make the file size of photos 25% to 30% smaller, which is a good thing for if faster browsing experience.

A lot of websites have embraced this new format for hosting images.
The format is pretty new, so it is not supported by your favourite app install on your PC or Mac. Maybe it will take a few years for it to happen.
Until then, and you can learn how you can convert these for maths and save them in the more common JPEG or PNG formats.
How to convert and download WebP format photos as JPG or PNG photos
There are multiple ways how to convert webp to jpg or PNG photos.
First method
As the web format is pretty new, it is not supported by all the browsers.
Coming from Google, the Google Chrome browser is supported, but if you use another browser, such as Internet Explorer, or Safari, the format won't be supported.
Websites know it, and use techniques to serve JPG or PNG photos instead of WebP format when the browser does not support.
What you can do is, copy the URL of the webpage from where you have to download the image and paste it in a browser where Web API format is not supported.
If you are using Mac, you can use Safari, or if you are on Windows, you can use Internet Explorer or Edge Browser.
You will be able to download the photo on your computer just like you normally do by right-clicking and then saving the picture.
Second method
Instead of downloading or saving the image on your computer, right-click and copy the image, which will save it in the clipboard.
The other thing you have to do is open paint.net if you are on Windows.
If you are on a Mac, you can open Notes, and paste the image there, then double click on it to open it in Preview.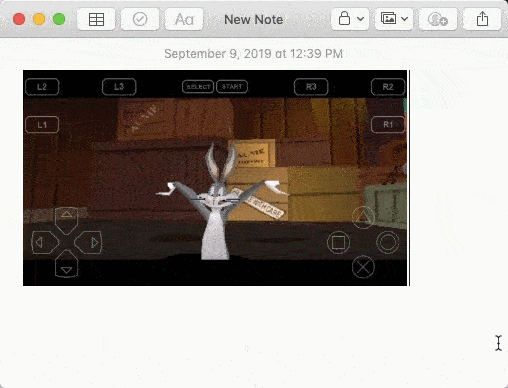 It will give you the option to save the photo in JPG format by going to File and then clicking on Save.
It is a lengthy process, so here is the third method, which is a little quicker than the rest of the two.
Third method
The third method requires you to install a Chrome extension. Similar extensions are also available for other browsers such as Mozilla Firefox.
You will find many Chrome extensions that allow you to take a screenshot within the browser, the one that we will use for this tutorial is Nimbus.(Chrome extension link)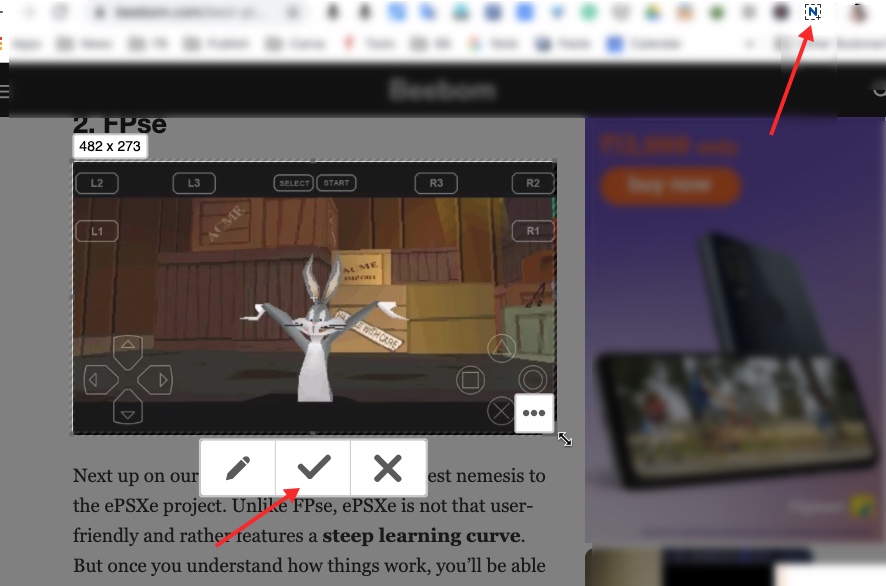 Nimbus lets you quickly take a screenshot of the web page in the Chrome web browser, all you have to do is highlight the area which has the image, and then take the screenshot to save it on a computer, in fever JPG or PNG format.
Or simply install Chrome Extension know as Save Image As You Want. This let's you save any image in either, PNG, JPEG, or WEBP format.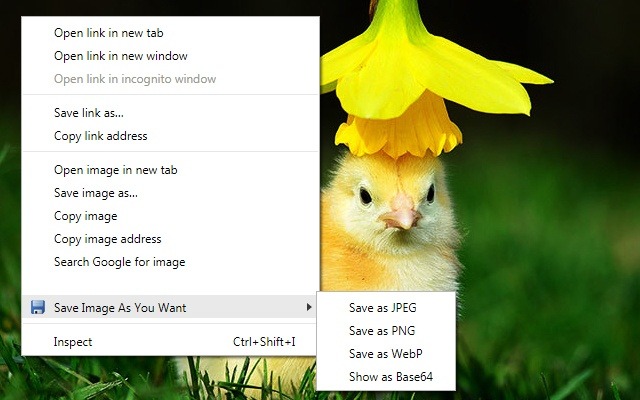 This is by far the easiest way you can save WEBP images in JPEG or PNG format. Click here to install the Chrome extension
So these were 3 of the best methods you can apply to download an image available in WebP format.