The process of updating installed Android apps on your mobile phone can be tricky. Because if you do it using Google Play Store, it keeps everything turned on by default.
By saying, everything turned on, I mean, showing the notifications whenever there is an update available, auto-updating apps whenever you are on a Wi-Fi network, etc.
In fact, it was pretty broken a few years ago, Google has more it improvements to the Play Store and it is now more organized and seamless.
Now, you can go to the 'My Apps' area and find the updates available for each app in a separate tab.
But updating apps from the Google Play Store is not always an option.
Updating Apps without Play Store
Maybe you do not like using Google Play Store, maybe you do not have Google Play Store on your smartphone, a maybe you have a few apps installed on your phone which are not available in the Play Store.
In such situations, this app called APKGrabber can be useful for updating the installed apps on your phone.
If you download the APK file from a third-party source like APKmirror.com, you would have to manually go to the website again to find the new version of the app, download it, and then install it again on your smartphone.
What APKGrabber does is, gives you an app manager like user interface where you can see all your installed apps in a list.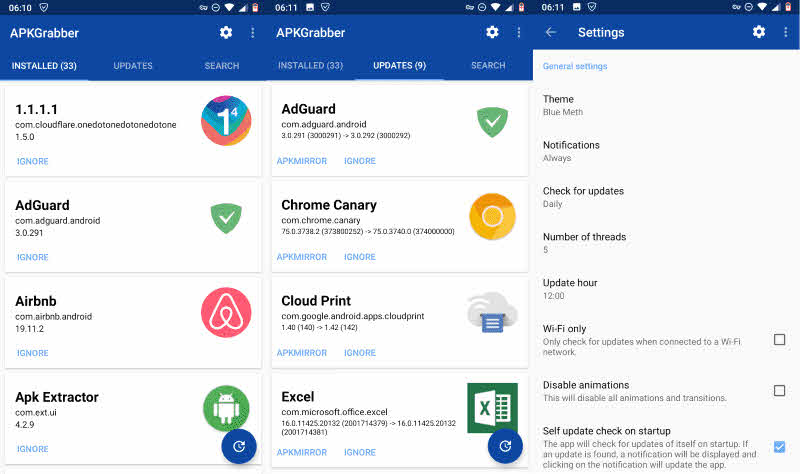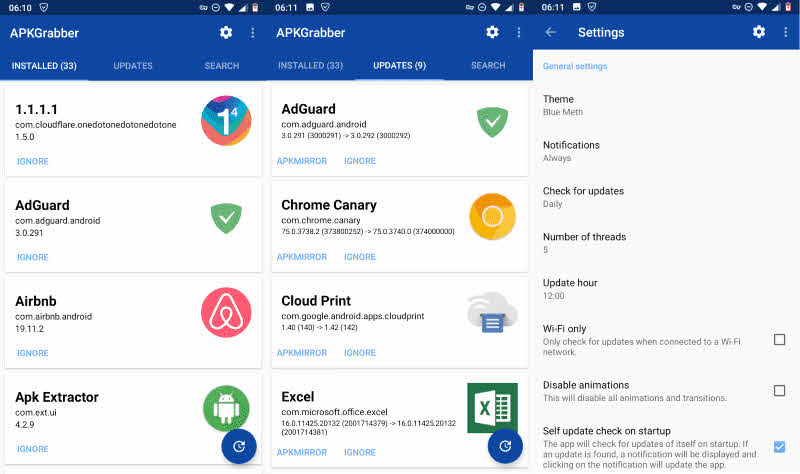 There is a scan button, tapping on which will start looking for the updated version of the installed apps. By default, it's APKMirror.com, but you can choose a source of your choice, such as Google Play Store, APK Pure, or Uptodown.
Once it finds a newer version of the app it will show in a different tab, just like in Google Play Store.
You can go to the updates tab, ab to look for the available update, tap on the source download the APK and then install it.
Although it is not as automated as it should be in comparison to the Google Play Store, it is still better to have the updates available to you for the apps that are not in Google Play Store.
Now, Google Play Store is definitely the best source to install apps on your smartphone but like I said it is not always the case so you can use an alternative method like APKGrabber.