I keep changing phones every few months, yes, I try to stick with one but then, there are too many amazing phones releasing every day.
So, blame the Phone Manufacturers for this. :-)
Anyway, to start using a new phone is as exciting as it sounds, but the process of moving it really boring. I simply hate that part.
I mean, I've got a set of apps that I take with me on every phone I use, no matter how shorter the duration may be. And then I spend a good amount of time on personalizing it.
Thankfully I came to know about this really nice app call CLONEit, which makes life easy. It, as the name suggests, literally clones your current device into your new one.
How does CLONEit work?
Well, you need to install the CLONEit app on both the new and the current Android devices from the play store.
Moving from one Android Phone to Another
Open the app, tap on 'Reciever' on the new phone and tap on 'Sender' on the current phone.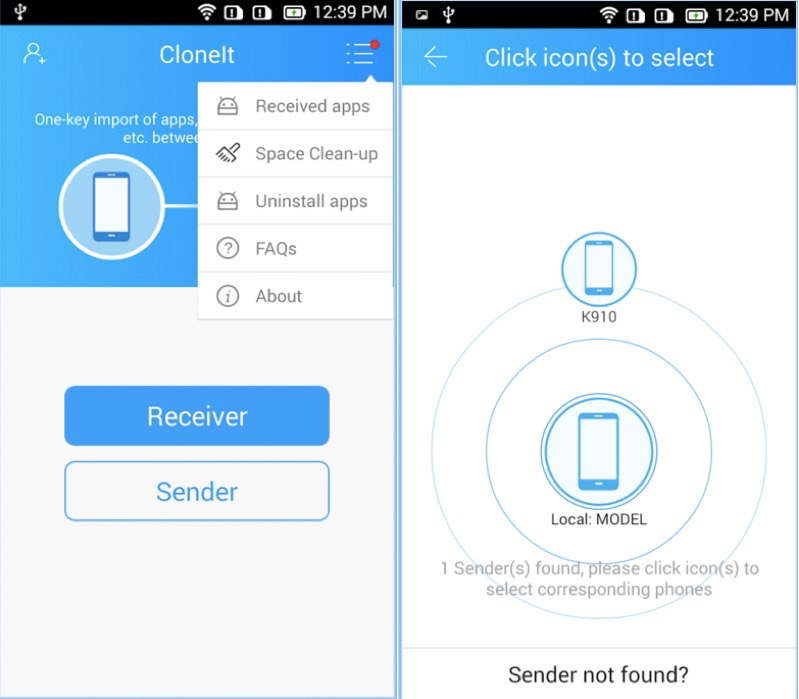 The current phone will then create a Hotspot connection. Turn on the Wi-Fi on the new phone and connect it to the Hotspot connection created by the current phone.
Now, the current phone's name will appear on the new phone's CLONEit app screen.
Tap on the name, it will confirm the sender.
Now, on the current phone, you will have to select the things you want to move to your new phone.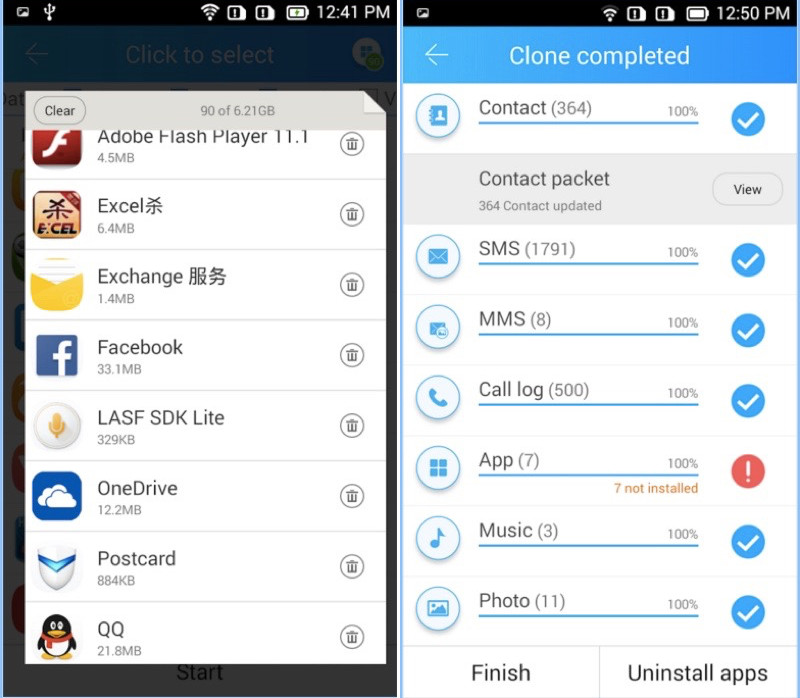 The options cover almost everything you would have on your phone. CLONEit app even lets you select the apps you want to install on the new phone.
The app will also install a script that will automatically install the selected apps on the new phone.
Note: In order to make this work, you need to check 'install from unknown sources' in the settings. That will let the app install APK files of the app.
Note: If you sync your Contacts using Google, selecting Contacts to move might create Duplicate entries in the Contact list. So, better skip it.
CLONEit is really an amazing app that makes switching phones easier.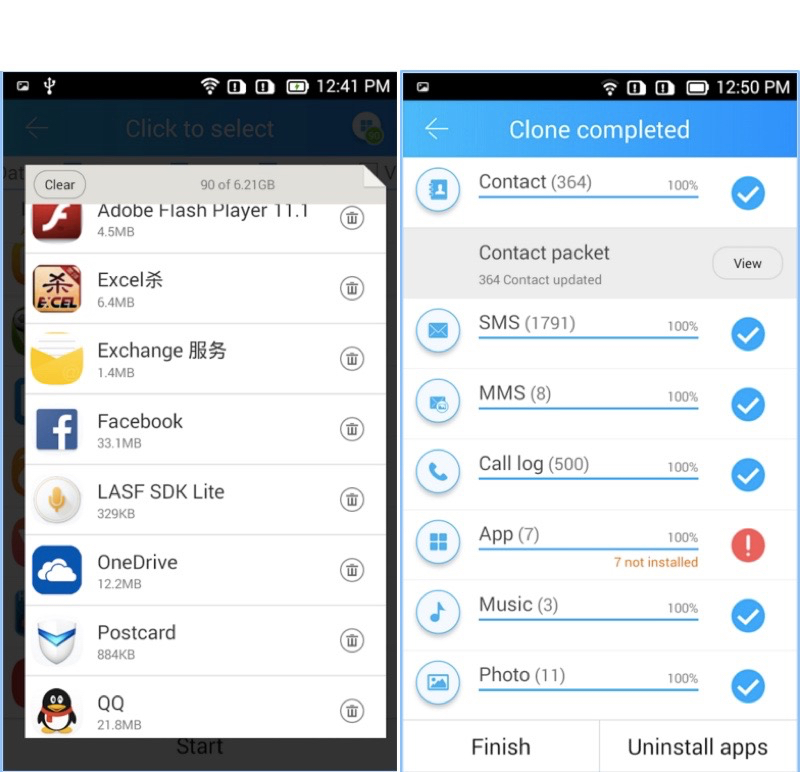 Earlier, I used to move photos & videos to the PC via the USB cable and then move them back to the newer phone.
I sync Contacts via Google so it used to appear marginally on the phone.
The install of my apps takes a lot of time, as I have to install them manually from the Play Store, one app at a time. and there are 50-60 of them.
So, CLONEit, hands down, is the best thing for moving from one Android phone to another.
➤ Install CLONEit from Play Store
CLONEit for iPhone?
Sadly, the CLONEit app is not available for the iPhone, due to device limitations. iOS is pretty restrictive when it comes to doing stuff on the iPhone.
If you have to move your data from one iPhone to another iPhone, you will have to follow the standard process of backing up your data using iTunes on Mac or PC.
And then, Restoring it to the New phone via iTunes by. connecting it to your PC or Mac.
If it is iPhone to Android that you want to move your Data, here is a useful guide we have prepared after doing it for our phone.
If you make a habit of keeping most of your data synced to the cloud, it might not be that tough to move from one phone to another, even if it is from Android to Android, iPhone to Android, iPhone to iPhone, Android to iPhone.
Use Google to Backup your Photos to Google Photos, so that they can be available anywhere you sign in using your Google Credentials.
WhatsApp messages can also be backed up in Google Drive, which is available for both Android and iPhone.