Xioami owner has been eagerly waiting for the release of MIUI 9, the next version of Xiaomi own heavily customised Custom Android Skin for it's Android Phones that brings more exciting features that are not part of the stock Android OS.
The MIUI skins are one off the most loved custom skin by an OEMm the users of Xiaomi phones love it.
I also own a Xiaomi Phone and it is currently running on MIUI 8 which was released last year. The MIUI 8 is also pretty nice and was a big change from MIUI 7.
But the MIUI 9 is said to be a major upgrade where a lot of functionalities will be added. The MIUI will be built on Android 7.0 (Nougat), which itself will bring pretty nice features to Android OS. Here is a list of most notable features that will be added in MIUI.
Here is a list of most notable features that will be added in MIUI.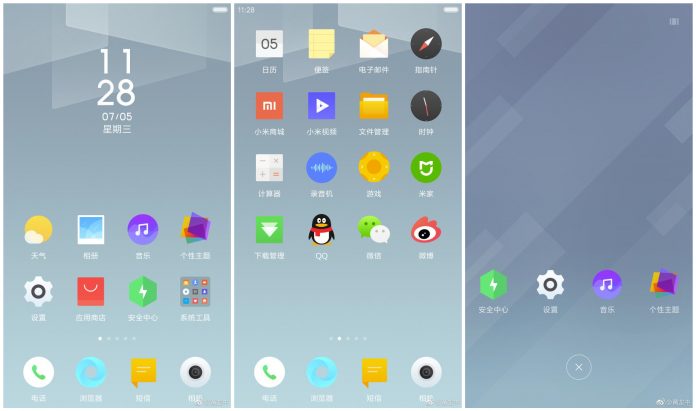 Picture in Picture Support
Though Android Nougat will natively bring the Picture in Picture support, it will initially be for just YouTube. So, we will have to see whether MIUI will support other sources of not.
Split Screen
The feature will bring Multi Tasking to the Smartphones in the true sense, I've used it on Galaxy Tab A, which is actually a tablet, high-end Samsung Phones have this feature, but MIUI 9 will bring this feature to Affordable smartphones as well.
Battery Optimization
it is an obvious speculation for an upgraded version, the MIUI team will obviously try optimising the ROM for better power management, and Android 7.0 will play a big role since the overall update puts emphasis on better power management.
RAM Optimization
MIUI is known as a Resource Hungry ROM, it eats up almost 1GB of RAM, though the RAM management is getting better with each MIUI version, MIUI 9 will bring more improvements to it.
System Apps can be Uninstalled
One big notable feature that's coming to MIUI 9 is the ability to uninstall System Apps, but bloat the phones.
It is particularly useful where the phone storage is low, you can make some room to install your favourite apps by removing few system apps that were earlier not deletable.
Here is a list of phones that will be getting the MIUI 9 update along with Android 7.0 update (Nougat)
Android 7.0 Nougat
Mi 4c
Mi 4s
Mi Note
Mi Max
Mi 5
Mi 5s
Mi 5s Plus
Redmi Note 4 (India)
Mi 6
Mi Max 2
Mi 5c
Mi Note 2
Mi Mix
Android 7.1 Nougat
Mi 6
Mi Max 2
Mi 5C (Latest release)
Redmi 4X
According to some forums, the MIUI team will soon start rolling out the Updates in a few weeks, you can expect it to happen by the end of the July or starting of August.
More information will be added to this page, bookmark this or like us on Facebook to stay updated.