Google has brought the new update to Chrome for Android which brings some visual changes to the browser as well as some more functionality to make your browsing experience even better.
The Google Chrome for Android now has the ability to block auto-playing content, which means when you visit a website and that used to autoplay videos will be blocked from doing so unless you have specifically played the content in the same session.
This feature came after the 'mute audio' feature that was part of the previous update. Along with the ability to block autoplay content, the update also brings some UI changes.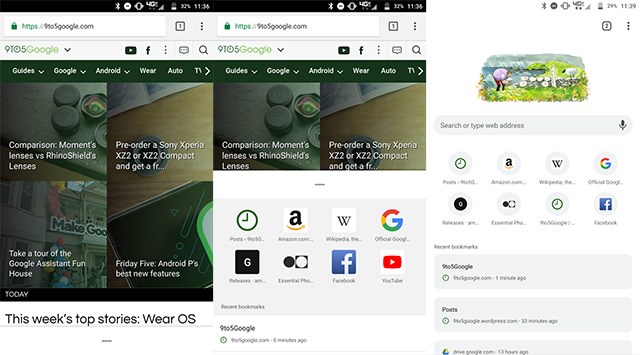 Such as the ability to bring address par to the bottom for better access, we actually wrote about this a few weeks ago, so if you are interested you can check out the article to learn how to move the address bar from top to bottom.

The Chrome for Android also gets a feature to export passwords saved in a browser in .csv file. This can be done by going to the password settings within the settings section of the Chrome browser.
The previous update also brought the ad blocker feature to the Chrome for Android, this is how you can block intrusive ads on Chrome for Android.
With innovative features like this, Chrome for Android surely becomes the best browser for Android which is at par with its main Browser for the desktop when it comes to features and functionalities.