Wallpaper on a smartphone is something and that is used for personalising a smartphone because let's admit that most of the smartphones are pretty the same when it comes to how they look.
And it is not just about making it a unique looking phone from the inside but it is also about your personality, several studies have shown that we look at our smartphone screens more hundred times a day.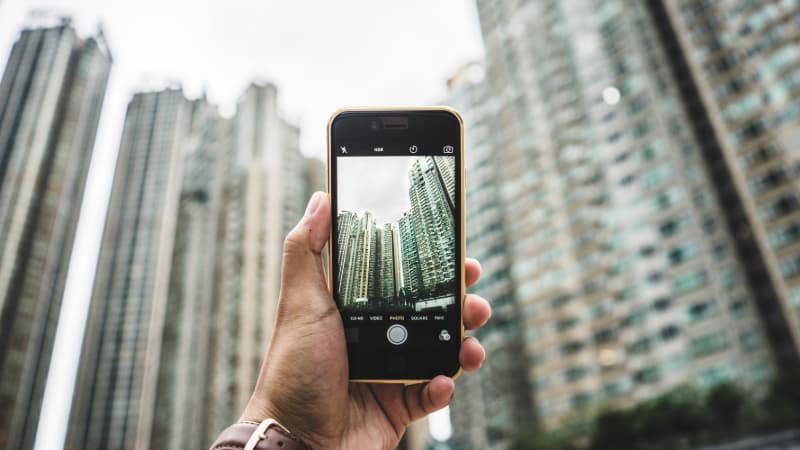 Which means we are going to see the wallpaper more than a hundred times a day.
How to find the perfect HD Wallpapers?
It is 2019 and it's pretty easy to find HD wallpapers for any smartphone There are several apps in the Play Store that have got a great collection of HD wallpapers.
So there is no shortage of resources for HD wallpapers for smartphones.
What matters is you get the kind of HD wallpaper you are looking for your smartphone and that is a tricky part because the more resources they are the more time consuming it is to find the perfect wallpaper for your mobile phone.
HD Wallpapers by Android Station
This Android app has been downloaded hundreds of thousand times from Play Store and has been rated over 45 thousand times and still maintain the rating of 4.5.
The app has an Ultimate collection of HD wallpapers divided by more than 45 categories.
All the wallpapers are high quality and hour hand picked by their team.
They have got a variety of wallpapers to fit on different screen sizes in smartphones these days have different screen resolutions as well.
There are many other apps available in the Play Store that offer high-quality wallpapers for free but most of them are add supported apps and don't have a good user interface but you can still browse through Playstore to find something with a higher rating and good reviews.
I will list out some other resources from where you can get high-quality HD wallpapers for your smartphone
Hide Notch on iPhone X and Android Smartphones
Unsplash is a resource full website for high-quality photos has got a list of 28 handpicked wallpapers for iPhone X, that creatively hides the notch.
All the wallpapers have a dark background on the top area so that the not of iPhone X and iPhone XS is not visible.
You can also use these wallpapers for your Android Smartphones where there is a notch.
The recently launched Android Smartphones from Samsung the Samsung Galaxy S10 and Samsung Galaxy S10 plus have got a new kind of notch, the display is called punch hole display since there is a tiny circular hole for the camera.
There is one circular hole on the Samsung Galaxy S10, and 2 holes on the Samsung Galaxy S10 Plus (since there is dual front camera setup).
After it has been unveiled, a set of Creative wallpapers have emerged from all across the web that creatively disguises the punch hole on Samsung Galaxy S10 Plus.
Most of these wallpapers are a white or grey background with a robot on the top right corner, with their eyes disguising the camera holes
#Johnny5 wallpaper for #GalaxyS10plus :D@MKBHD pic.twitter.com/iu3jUBjrvv

— Matt B (@Mattcabb) February 27, 2019
You can download these creative wallpapers if you own a Samsung Galaxy S10 or S10 Plus
Download Samsung Galaxy S10 wallpapers
Use Google images Search to find the perfect wallpaper.
I used to rely heavily on Google Plus forgetting free HD wallpapers for smartphones. Over the years Google Plus became a hub for photography enthusiasts, it was one of the few communities that were vibrant on Google Plus.
Sadly Google Plus got shut down, but we can still use Google image search for finding the perfect HD wallpaper for our smartphones.
Just like we search for something in Google we can be specific about the model of our smartphone, or better use the resolution if you no the specifics, you will be able to scroll down endlessly till you find the best wallpaper that you want to use on your smartphone.
Note: Google does not own the images it shows on its search, it indexes copyrighted for work of creators, and while I wouldn't recommend you to use these images for publishing since it will infringe the copyright of the original creator.
But, since you are going to use it as a wallpaper on your smartphone that is going to be personal and only you and other few people would be seeing it, It wouldn't hurt anyone (still a grey area though).