There is only one tool that comes to our minds when it comes to sharing the screen for the purpose of educating or troubleshooting something, it's Teamviewer, which is a pretty amazing tool to work with.
But if you are someone who uses it from time to time. Like, you are not getting paid for it or it's not your day job, you just do it every once in a while, be it with your girlfriend, grandma or a noob relative.
What you may have found on those occasions but you need to update your Teamviewer because it's not the latest version you are running, and you won't be able to connect to the other computer.
It happens to me every time, adds another few minutes to the troubleshooting sessions.
Sometimes screen sharing is needed for only a minute or two but we still have to go through the same process.
Surely there are so many alternatives available, and some are pretty decent as well. But there is one that I've used lately is Dead Simple Screen Sharing.
And it is surely a Dead Simple Screen Sharing that can be done directly from the Browser itself.
I was contacted by its developer and they wanted me to try.
I get a dozen of such emails but only a few are good enough ot write about. And this one is a pretty amazing tool.
So good that I've already uninstalled the Teamviewer because I don't use it on a daily basis.v
How does the Dead Simple Screen Sharing work?
Pretty long name, but anyways, let's see how it works. 
So you go to their website and click on Start sharing your screen.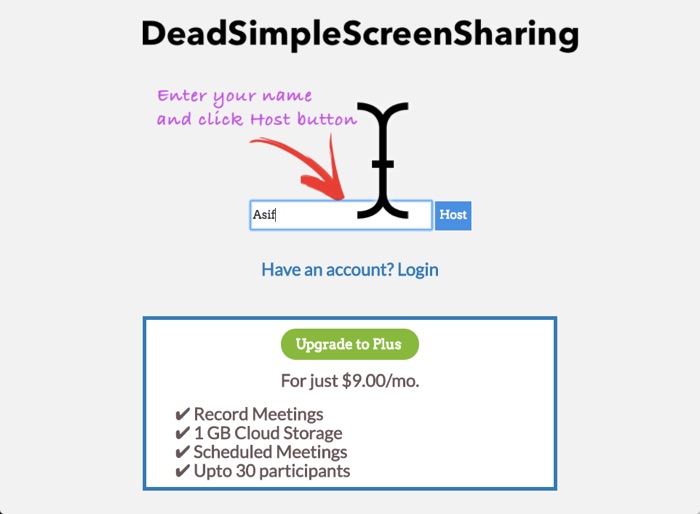 Then you enter your name and get a link which you can email or copy paste in a message.
You can then choose to enable or disable the audio and give the permission to the website to start sharing your screen.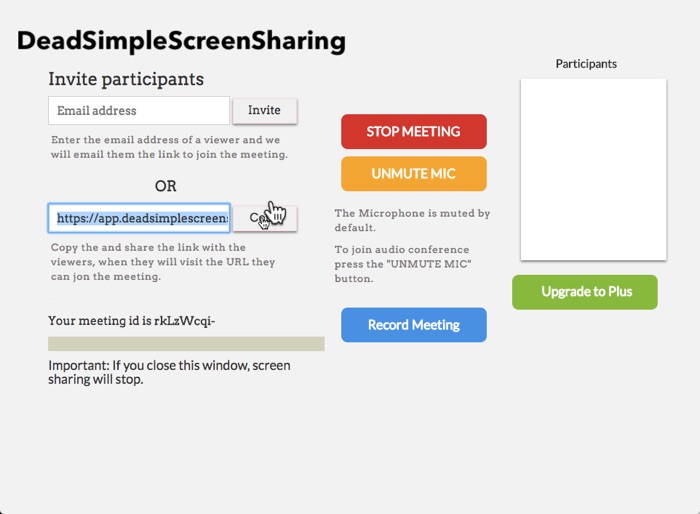 On the website itself, you can see the participants and control the conference.
If you are Chrome user, you can also add their Chrome Extension. Chrome Extensions are pretty cool, they update themselves on their own.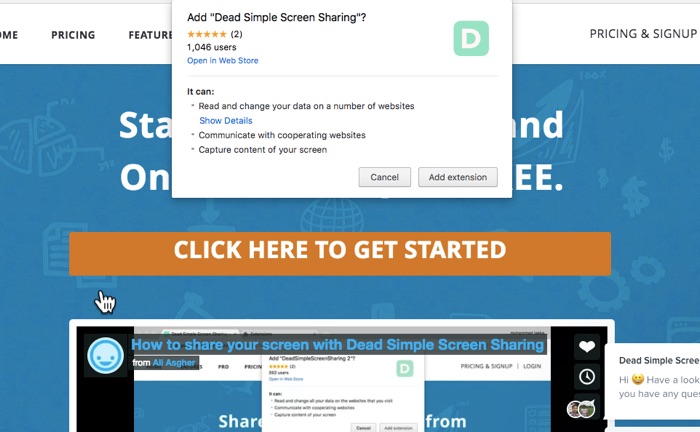 I shared my screen with my own self on Mobile phone, so it also works cross-platform.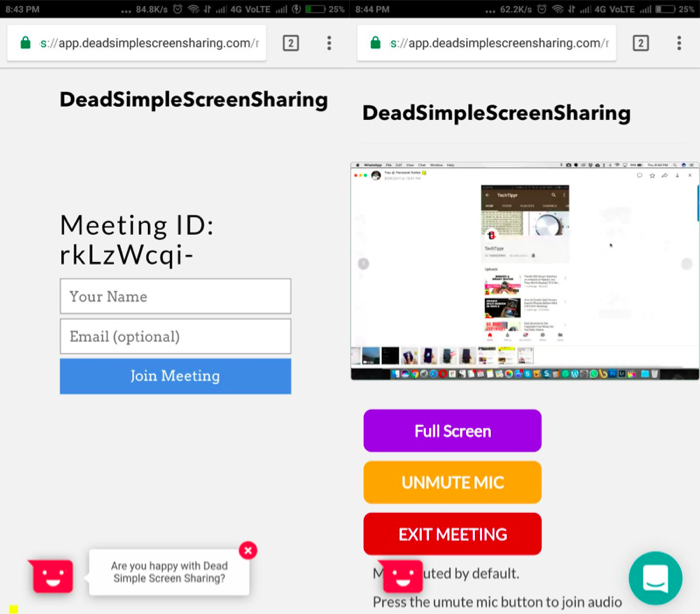 Though there was a bit lag in the video, I suppose that's because of the slow internet connection.
The website also offers a Pain plan which you can upgrade to if you want to Record your sessions, store it in the cloud (you get 1GB of cloud storage)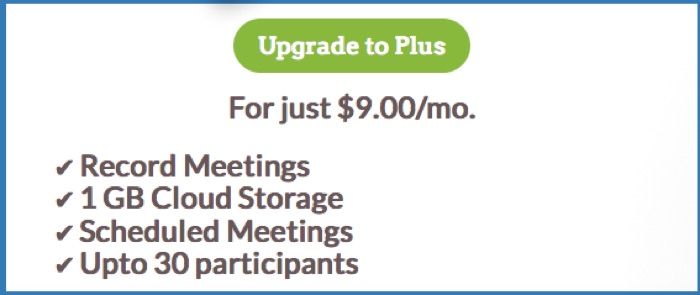 But if you are looking for a quick way to share your screen for troubleshooting someone's PC, you can do it right from the mobile.
Note: For Troubleshooting purpose, you surely cannot control other person's computer like you do on Teamviewer, but you can still troubleshoot by seeing other person's screen and talking to them to perform a certain action to fix the issue. 
Read Next: 7 Chrome Extensions for Gmail to Be More Productive at Work