This trick is actually particularly important for smartphones that have got no LED Notification light. And there are a lot of smartphones in the budget segment that do not have the notification light.
For those who have used a smartphone that has got an LED notification light, they know how useful and life saving it is to have this feature on a smartphone. Whenever you have a notification the notification LED light would be blinking slowly letting you know that you have got some notifications on your smartphone.
But if you do not have a smartphone that has got this feature you shouldn't really worry about it, simply go to the Play Store and install Pixel Pulse a free Android app that makes the screen of your phone periodically for the notifications you have selected in its settings.
How does this App work?
Go to the Play Store and install Pixel Pulse. Once you have installed it, enable notification content visible on lock screen (this can be done from the security settings).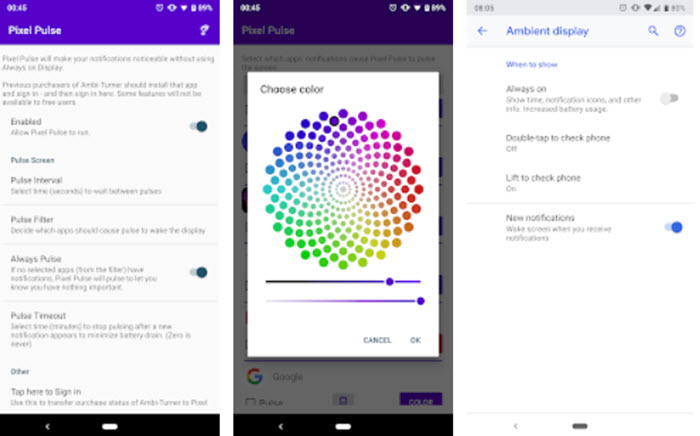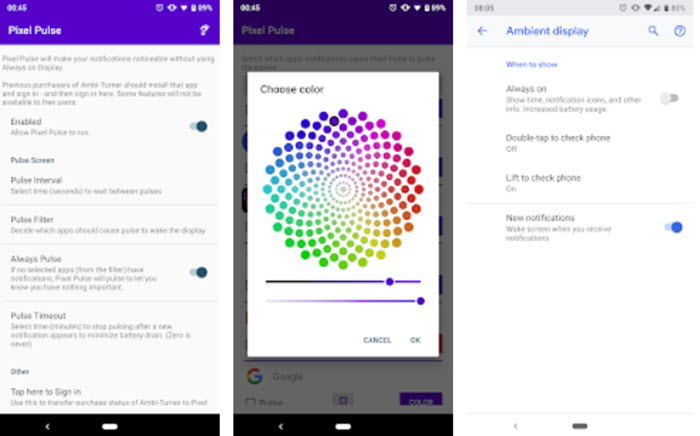 You can then turn off 'Always On Display' feature (if there is any on your smartphone), then turn on 'Wake on New Notifications'
Apart from this you also have to give the app the Notification Access so that it can read the notifications. The app actually automatically asks for the permission, you just have to allow it while you are configuring the app.
While configuring the app, you will also be able to select the apps for which you want this app to wake the screen. You also get the option to hide the content off the notification on the lock screen (but this feature is only available in the Pro mode of the app).
And from the settings area of the pulse pixel app, you can also select the pulse interval which can be anywhere between 8 to 120 seconds.
Once everything is setup completely your mobile phone screen will wake up periodically as per your selected pulse interval time, it will wake up whenever there is a new notification from one of your selected app.
You can use this app even if you have got LED Notification light on your smartphone because it is more noticeable when your mobile screen wakes inside of the tiny LED light.